PRESIDENT DONALD J. TRUMP: 2020 MAGA, MAGA, MAGA, MAGA, MAGA!



REVEALING HIS BARNYARD MANNERS, JOE BIDEN

CALLED A SITTING PRESIDENT THESE NAMES.......a 'clown,' a 'racist,' a 'fool,' a 'liar,' and a 'puppy'

AND THEN TOLD HIM TO "SHUT UP."


(Honey sez, in polite society, telling someone to shut up is about as rude and classless as it gets)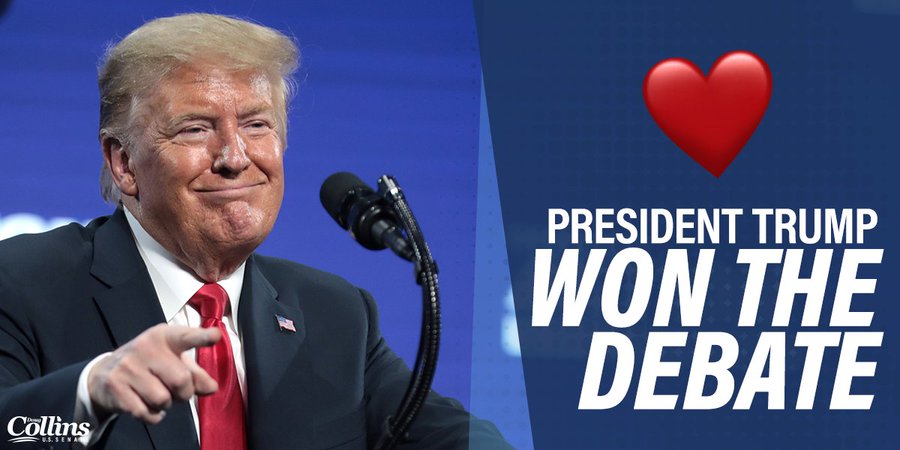 PEACEFUL PROTEST TONIGHT IN DULTH MN:



==> Locogringo: . . . Fox's Chris Wallace Faces Intense Backlash, Including From Colleagues, Over Clear Bias During Debate
==> Fubho: BREAKING: President Trump Nominated for THIRD NOBEL PEACE PRIZE for the "Trump Doctrine"
==> Woody Nickels: The Amy Coney Barrett Confirmation Timeline

.
RE-ELECT THE GREATEST PRESIDENT IN THE HISTORY OF THE US...Only 34 Days to Go!
.


This is a pro-Trump Thread: There are two rules: Don't insult the President

-

OR other posters who post on this Thread.
.