PRESIDENT DONALD J. TRUMP MESSAGES POSTED ON GAB
BIDEN'S SAVAGES TURNING THE UNITED STATES INTO A THIRD WORLD SHXTHOLE COUNTRY
THIS VIDEO IS SHOCKING!
THEY ARE MAKING DEMANDS ALREADY:
PAST TIME TO ARM OUR DEFENDERS. THESE THUGS ARE HEADED FOR
AMERICAN STREETS.
Border Patrol agents on horses grab for an immigrant trying to illegally cross the
Rio Grande from Ciudad Acuña, Mexico, into the United States on Sept. 19, 2021.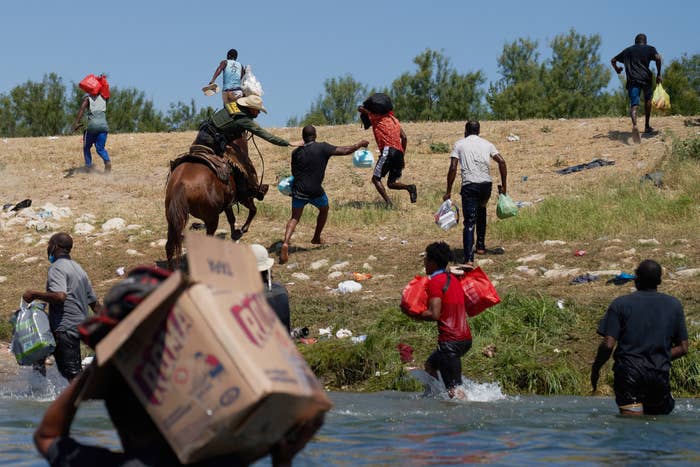 TURN UP YOUR SPEAKERS AND ENJOY SOME MUSIC!




=> Fubho:
Top Biden General Admits — 'We lied about drone strike, we killed 7 children and ZERO terrorists'… No one will be punished for the War Crime…
=> Locogringo: Two Trump Rallies September 25th (Georgia) and October 9th (Iowa)

** Daniel Greenfield Conservative Journalist
** RSBNETWORK.COM
** Bannon's War Room on Rumble - Steve Bannon's War Room: Pandemic
** Pro Trump News • The Antidote To Media Bias • protrumpnews.com
** Populist Press Trump News
** Woody Nickels: Will AOC Have to Eat Her Words? By June 2018 She Said 12 Years Until Climate Armagedden. Less than 10yrs to go.



There are two rules here: Don't insult DONALD TRUMP - OR other posters!


(ALL FACTS AND OPINIONS ABOUT THE FRAUDULENT WHITE HOUSE OCCUPANT ARE WELCOME!)