PRESIDENT DONALD J. TRUMP: 2020 MAGA, MAGA, MAGA, MAGA, MAGA!

RUTH BADER GINSBURG, MOST LIBERAL SUPREME COURT JUSTICE DIED AT 87...(Honey sez, Replace her with a Constitutionalist ASAP!)
THE PRESIDENT'S DECISION: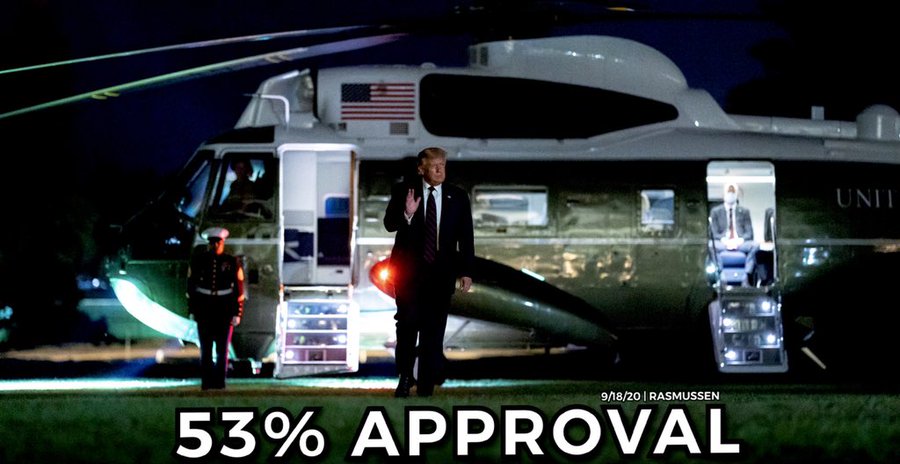 Trump Rally Today in Fayetteville, NC:



==> Goldworldnet: PRESIDENT TRUMP'S NEW LIST OF POSSIBLE SCOTUS PICKS
==> Locogringo: HO HUM.....timing is EVERYTHING.. tick...tick..... TRUMP APPROVAL: 53%
==> Fubho: Trump Threatens to Send in Military Troops if Riots Occur Following the Election-Victory (Honey sez: I really hope so!)
==> Woody Nickels: Amazing Google Map From 1940s
==> Fubho: First Presidential Debate Set for September 29

RE-ELECT THE GREATEST PRESIDENT IN THE HISTORY OF THE US...Only 45 Days to Go!
.


This is a pro-Trump Thread: There are two rules: Don't insult the President

-

OR other posters who post on this Thread.
.