PRESIDENT DONALD J. TRUMP MESSAGES POSTED ON GAB
THERE ARE NOW 15,000 HAITIAN BARBARIANS WAITING TO ENTER AN
AMERICAN TOWN OF 35,000. A GOOD TIME TO OWN SEVERAL
DEFENSIVE WEAPONS: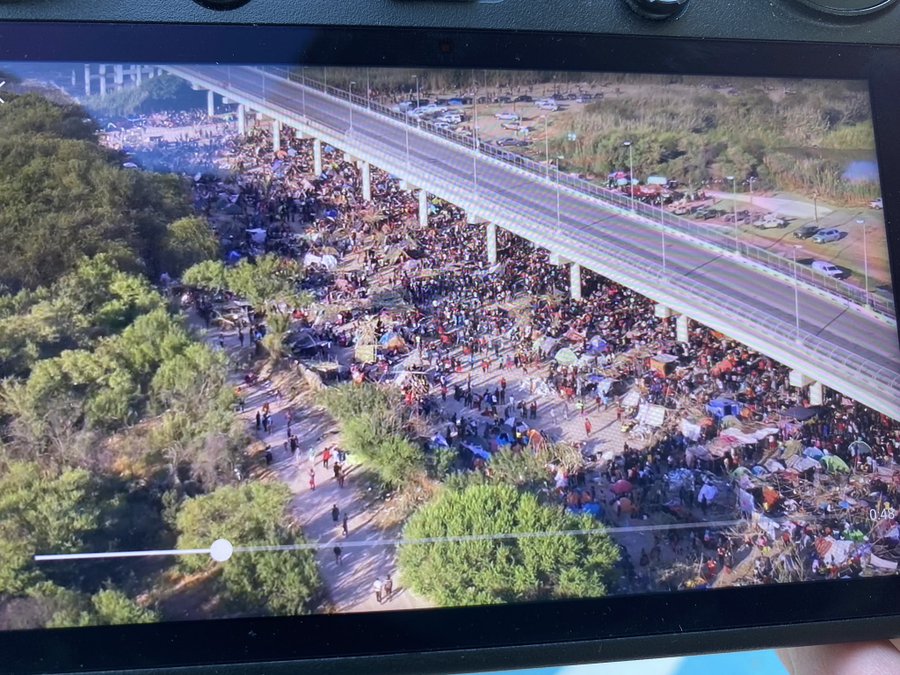 "Hey Joe! Where are you going with that gun in your hands?"
"Hey Joe! Where are you going with all that blood on your hands?"
(h/t Woody Nickels):
TURN UP YOUR SPEAKERS AND ENJOY SOME MUSIC!
=> Fubho:
Top Biden General Admits — 'We lied about drone strike, we killed 7 children and ZERO terrorists'…
No one will be punished for the War Crime…
=> Locogringo: Two Trump Rallies September 25th (Georgia) and October 9th (Iowa)
** Daniel Greenfield Conservative Journalist

** RSBNETWORK.COM
** Bannon's War Room on Rumble - Steve Bannon's War Room: Pandemic
** Pro Trump News • The Antidote To Media Bias • protrumpnews.com
** Populist Press Trump News
** Woody Nickels: Will AOC Have to Eat Her Words? By June 2018 She Said 12 Years Until Climate Armagedden. Less than 10yrs to go.


There are two rules here: Don't insult DONALD TRUMP - OR other posters!
(ALL FACTS AND OPINIONS ABOUT THE FRAUDULENT WHITE HOUSE OCCUPANT ARE WELCOME!)