PRESIDENT DONALD J. TRUMP: 2020 MAGA, MAGA, MAGA, MAGA, MAGA!
Another Massive Boat Parade For President Trump! 1,000+ Boats at Lake Okoboji in Iowa
AND: THOUSANDS of boaters took part in a Trump Boat Parade in Biloxi, Mississippi


LOVING THE POLICE AND LOVING THE PRESIDENT IN TEXAS: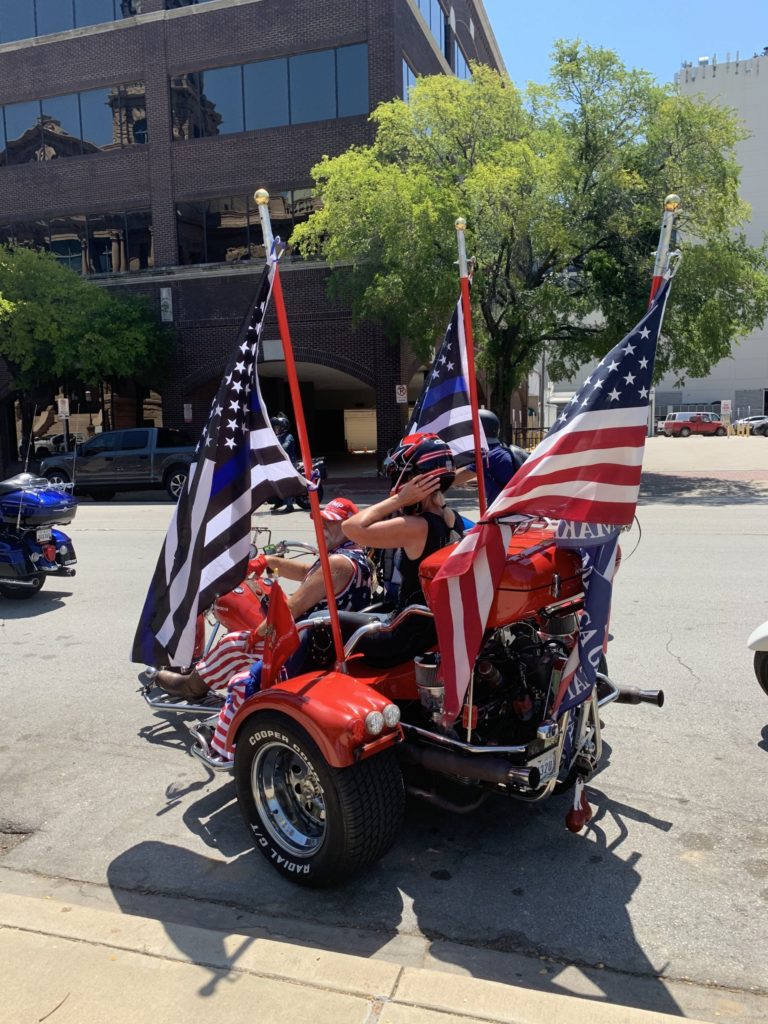 ==> Goldworldnet: "Big Pharma hates HCQ because it's inexpensive."
==> Woody Nickels: Like Truth
==> Fubho: POUNCE ALERT: The Hill reports that the Trump campaign has pounced on Joe Biden's gaffes
==> Fubho: This Is Big! Trump Holds a 36% Approval Rating with Black Voters in the Latest Rasmussen Monthly Approval Summary
==> Locogringo: PROBLEMS FOR THE DEEP STATE COMING SOON? RUMORS SWIRLING: President Trump's Recent Actions Indicate Something HUGE Is About to Drop
==> FormerLurker: Lunacy is now the new norm in CommieDem politics & propaganda! Putting aside the many political blunders& rotten actions that Biden has been associated with and could be reasonably used against him--something much more serious is before our eyes! THE MAN IS MENTALLY IMPAIRED! (READ MORE HERE)

PLEASE NOTE: This is a pro-Trump Thread. There are two rules: Don't insult the President

-

OR other posters
.