PRESIDENT DONALD J. TRUMP: 2020 MAGA, MAGA, MAGA, MAGA, MAGA!
Pres ended press conference after 31 minutes. Delivered opening statement for 12 minutes and took questions for 21 minutes. Sixth day in a row for his press conferences.
(h/t Fubho)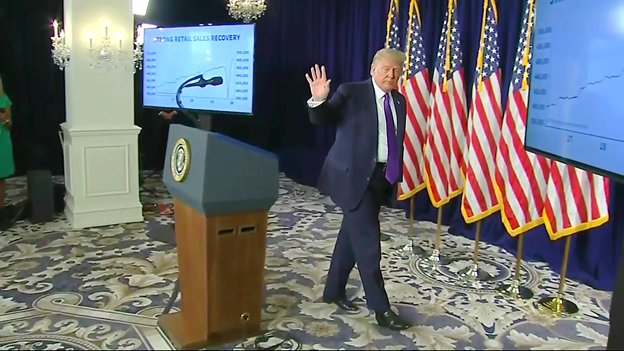 JUDGE JEANINE'S OPENING STATEMENT:
=> Honeybee
:
Speakers Schedule for DNC
Convention
.
@ScottAdamsSays

Democrats in the FBI and the media conspired to overthrow the government, got caught, and 70% of the country will never hear about it. It won't even be framed that way in history books. Because the perpetrators control the news and schools.
* NEW NEWS PAGE TO REPLACE LIBTARD DRUDGE (h/t Loco)

PLEASE NOTE: This is a pro-Trump Thread. There are two rules: Don't insult the President

-

OR other posters
.