PRESIDENT DONALD J. TRUMP: 2020 MAGA, MAGA, MAGA, MAGA, MAGA!
BIG, BEAUTIFUL WALL CONSTRUCTION: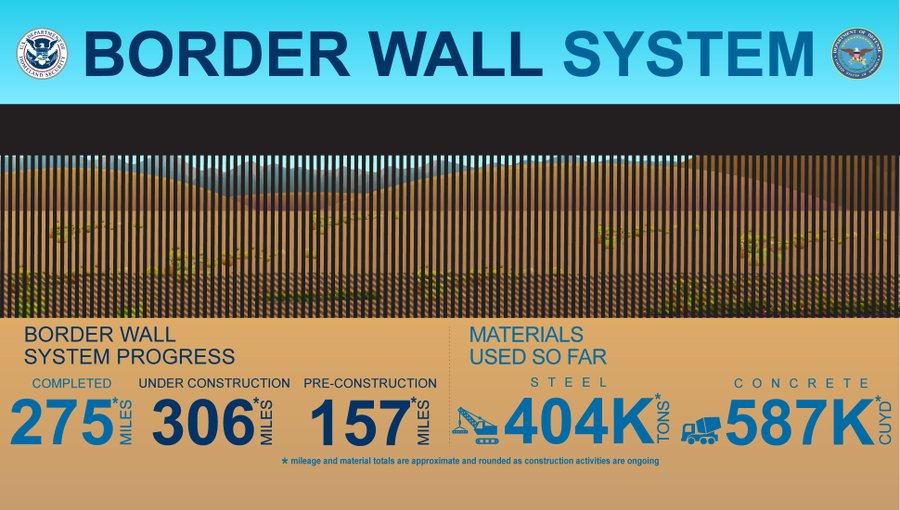 IN THIS TWO MINUTE VIDEO, PRESIDENT TRUMP NAMED THE NAMES OF SEVERAL WHO GOT CAUGHT COMMITTING TREASON.
(The penalty for treason is death)
BREAKING: BIDEN CHOOSES KAMELA ROUND-HEELS-UP FOR VP (president if he gets elected)!
=> Stock Puppy:
Joe/Ho 2020 is official!
=> Woody Nickels:
State Dept & DOJ Knew Epstein Laundered $Bs for Moslem Terrorists

=> Locogringo:
Weekday Poll (Rasmussen) – August 11: Trump Approval at 49%

=> Fubho:
Not a Typo: ACLU Calls for Dismantling the Department of Homeland Security!!!
=> Fubho:
Progressively Insane: By a 7-1 Vote, Democrat Seattle City Council Votes to Defund Police, Cut Salaries; Lone 'No' Vote Thought Cuts Didn't Go Far Enough
=> Honeybee:
BREAKING: Speakers Schedule for DNC
.

PLEASE NOTE: This is a pro-Trump Thread. There are two rules: Don't insult the President

-

OR other posters
.