PRESIDENT DONALD J. TRUMP MESSAGES POSTED ON GAB
Attn: Everybody!

Maria Bartiromo, Sunday Morning Futures this morning, should not be missed!

You will learn more about what is really going on than you could even guess in your wildest NIGHTMARES!

Here is part of it and I will post more as I find it, but check the Fox News guide because it will likely be played again!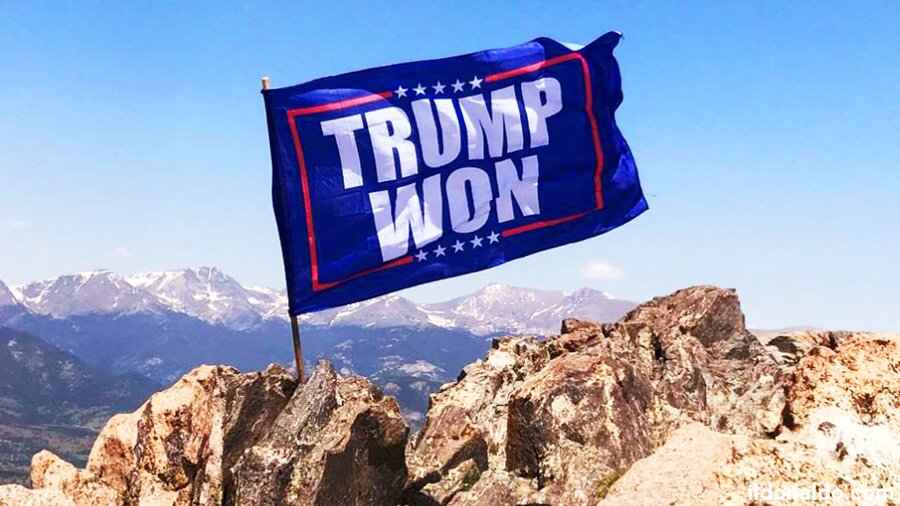 => Locogringo: COURT REVIEWING SECTION 230 CASE
=> Fubho: DONALD JOHN TRUMP WAS A HERO BEFORE HE EVER THOUGHT OF RUNNING FOR PRESIDENT.
=> Woody Nickels: "We watched the election be stolen real time - we won't forget and - we know - you
all know too, the election was a damn fraud

."



** RSBNETWORK.COM
** Bannon's War Room on Rumble - Steve Bannon's War Room: Pandemic
** Pro Trump News • The Antidote To Media Bias • protrumpnews.com
** Populist Press Trump News
** Woody Nickels: Will AOC Have to Eat Her Words? By June 2018 She Said 12 Years Until Climate Armagedden. Less than 10yrs to go.



There are two rules here: Don't insult DONALD TRUMP - OR other posters!


(ALL FACTS AND OPINIONS ABOUT THE FRAUDULENT WHITE HOUSE OCCUPANT ARE WELCOME!)