PRESIDENT DONALD J. TRUMP: 2020 MAGA, MAGA, MAGA, MAGA, MAGA!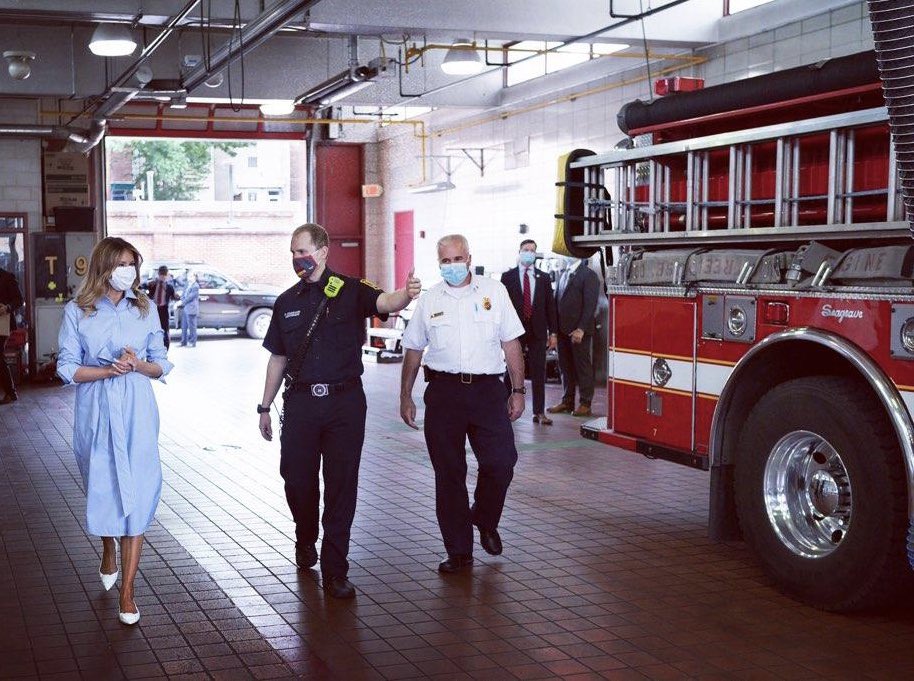 First Lady Melania Wrote: Today I met w/ @dcfireems & @DCPoliceDept members at Engine Company 9 fire station to drop off face masks, boxed lunches & other #BeBest items to show my appreciation for their work to provide critical life-saving services to keep our local communities healthy, secure & safe.

==> Locogringo: Liberty University Files $10 Million Defamation Lawsuit Against NY Times Over Fake News
==> Fubho: NOT MAKING NATIONAL HEADLINES: Black Mass Shooter Kills Two Random Men in Indiana Before Being Gunned Down by CCW Holder (VIDEO)
==> Woody Nickels: M. Levin's guest this Sunday evening is Ben Shapiro. (Life, Liberty and Levin)
==> Honey_bee: President Trump has lifted regulations and restored suburban homes, and property, to the people who own it!

.
PLEASE NOTE: This is a pro-Trump Thread. There are two rules: Don't insult the President

-

OR other posters


.