PRESIDENT DONALD J. TRUMP: 2020 KEEP AMERICA GREAT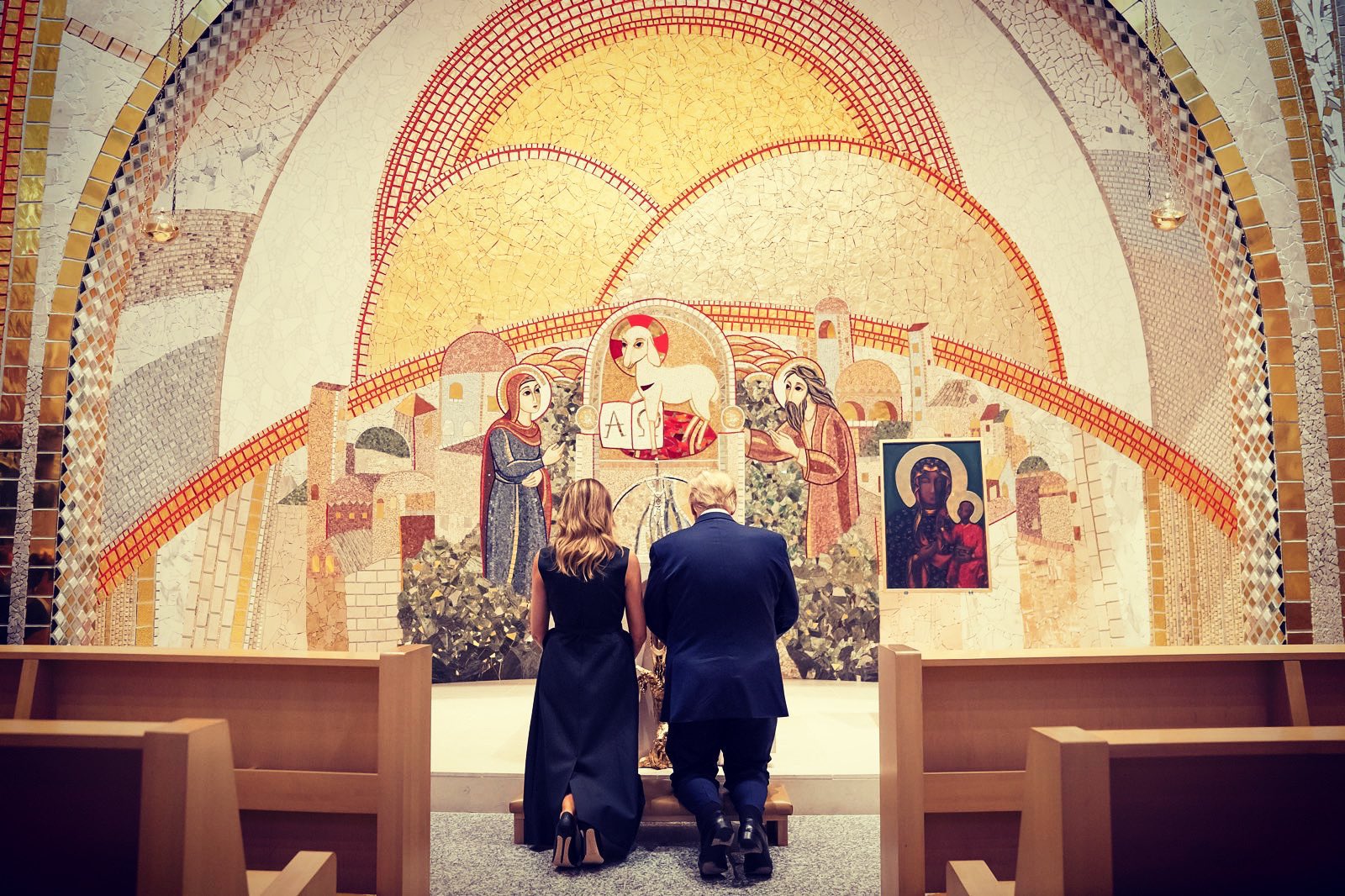 President Trump and the First Lady visit the Saint John Paul II National Shrine

==> Fubho: 'Racism is not dead. But it's on life-support': Thomas Sowell drops one helluva TRUTH-BOMB on Democrats about racism
==> Woody Nickels: I Used to be a Normal Person
==> Woody Nickels: THERE IS NO SYSTEMIC RACISM OR GENOCIDE IN THE US
==> Fubho: Huntington Beach Says Enough is Enough
==> Locogringo wrote:
> Businesses can't open but protesters can protest and defy curfew, riot and steal.
> We can gather in groups of 10. They can gather in groups of thousands.
> We can't sit in a restaurant. They can shit in the streets.
> November is going to be GLORIOUS!!!!
.
VOTE IN GOLDWORLDNET'S POLL "WHO DO YOU LIKE BETTER, ELON MUSK OR JEFF BEZOS

==> NOTICE: THIS IS A PRO-TRUMP THREAD. I DON'T TELL YOU WHAT YOU CAN POST, BUT NO INSULTING THE PRESIDENT OR OTHER POSTERS

.