PRESIDENT DONALD J. TRUMP:
PROMISES MADE - PROMISES KEPT DATABASE
HISTORIC, FIRST PRESIDENT EVER TO STEP INTO NORTH KOREA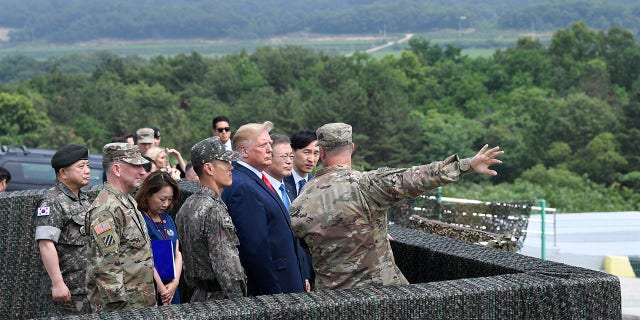 President Donald Trump views North Korea from the Korean Demilitarized Zone from Observation Post Ouellette at Camp Bonifas in South Korea, Sunday, June 30, 2019.

.
A Timeline of Treason: FBI and DNC Tried to Rig an Election (h/t Woody Nickels)
Searchable Trump Twitter Archive



This is a pro-Trump Thread.


There are only two rules: Don't insult the President or other posters

.