NOTE TO POSTERS: I WILL NOT CHANGE THE NAME OF THIS THREAD BECAUSE WE KNOW THAT DONALD TRUMP WON THE ELECTION AND IS THE TRUE PRESIDENT

HOWEVER, CHILD PREDATOR-JOE BIDEN, THE INSTALLED PRESIDENT WILL ALSO BE INCLUDED IN THE TOPIC FOR AS LONG AS HE LASTS.




JOE BIDEN COMPARING HIMSELF TO PRESIDENT TRUMP:

"

Well look at how he steps and
look at how I step. Watch how I run up ramps and how he stumbles down ramps" __Biden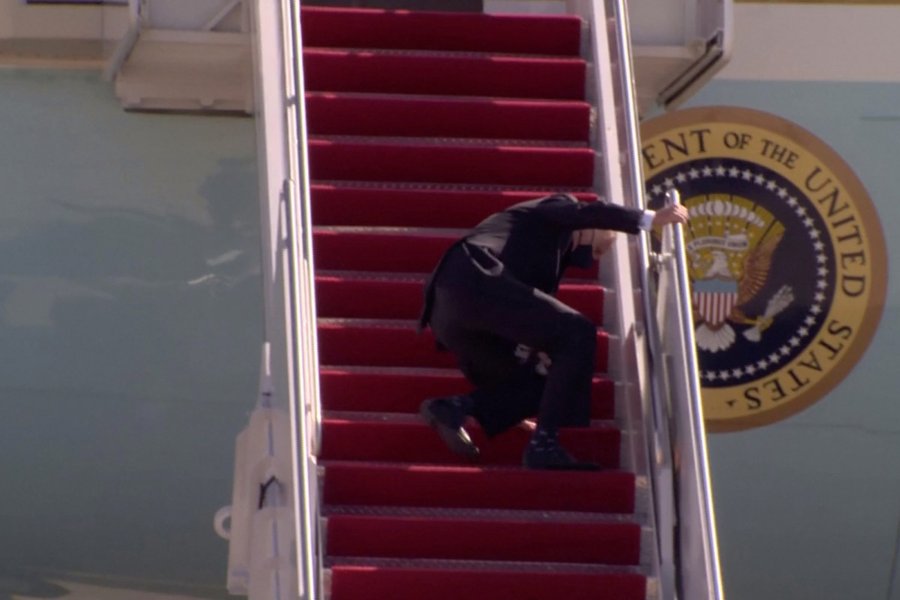 BIDEN BEGGING MEXICO FOR HELP
(h/t Locogringo)
PUTIN WANTS TO DEBATE THAT POOR LITTLE FELLOW THEY HAVE INSTALLED IN
THE WHITE HOUSE. WHAT A MEANIE:
Putin challenges Biden to debate after president calls him a 'killer'
(h/t Fubho):
=> PRESIDENT DONALD TRUMP:
"If you don't have borders, then you don't have a country."
=> Fubho:
"Stolen Elections Have Consequences" – Peter Navarro on the War Room with Steve Bannon
=> Locogringo:
Biden's Disapproval Continues To Rise...
Voters Reject Amnesty, Open-Border Scheme From Biden...
=> Fubho:
Demon Pelosi Blames Joe Biden's Border Crisis on Donald Trump
=> Woody Nickels: IMPEACH 46!
=> Woody Nickels: Election Fraud, How it Was Done
** Bannon's War Room
** Fubho: President Trump's Cpac Speech Censored by YouTube - Second Link to Cpac Speech

** Woody Nickels:
Will AOC Have to Eat Her Words? By June 2018 She Said 12 Years Until Climate Armagedden. Less than 10yrs to go.
There are two rules here: Don't insult DONALD TRUMP - OR other posters