PRESIDENT DONALD J. TRUMP: 2020 KEEP AMERICA GREAT
RALLY TONIGHT IN PHOENIX, ARIZONA: (
RSBN was not allowed to video inside??!!)
New McNaughton Painting and Poetry: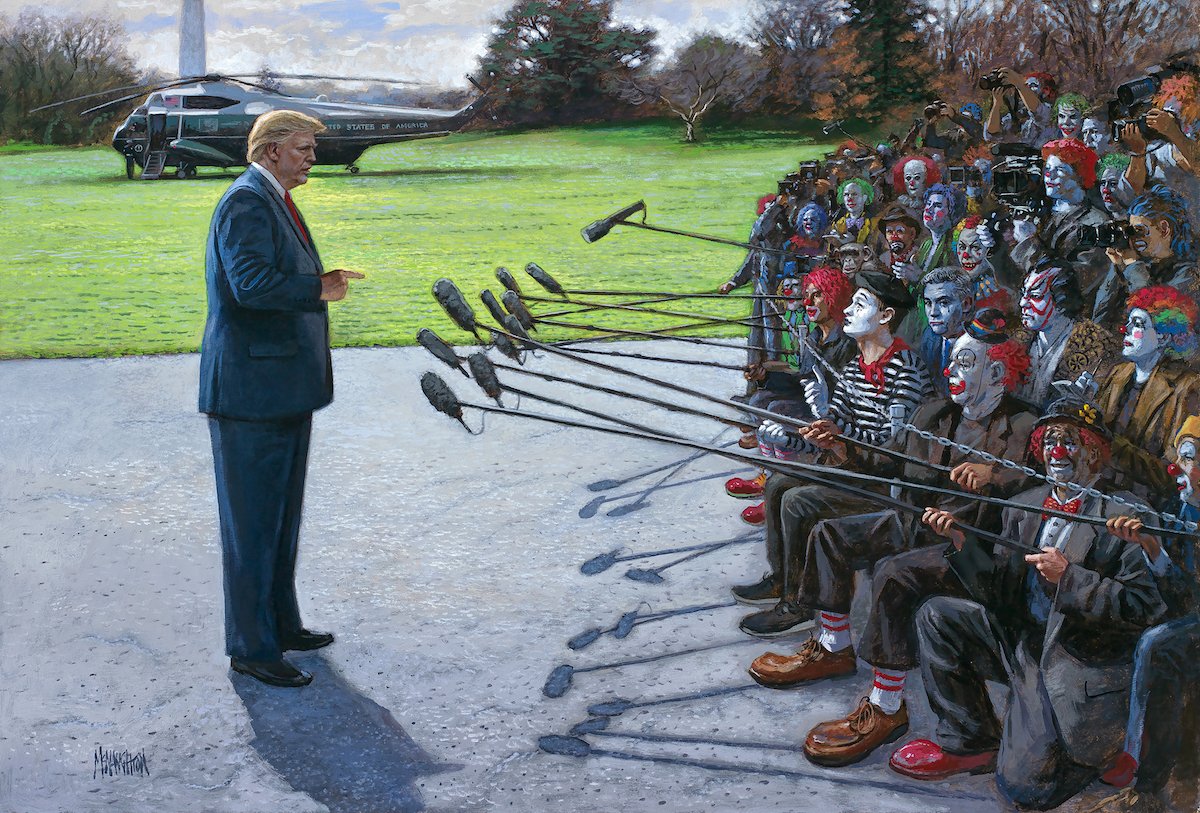 My New Painting – "YOU ARE FAKE NEWS"

"Like clowns in a circus,
without a mike for each one.
Now they cramp and they jockey
for a place at the chain,
In the hope of asking
President Trump a little something."

More details: t.co ______Jon McNaughton



.




THIS IS A PRO-TRUMP THREAD. THERE ARE ONLY TWO RULES: DO NOT INSULT PRESIDENT TRUMP OR OTHER POSTERS



* TRUMP CAMPAIGN WEBSITE
* DAN BONGINO NEWS AGGREGATOR (better than Drudge).
* Pro-Trump News Aggregator
.