PRESIDENT DONALD J TRUMP WON THE ELECTION HOLD THE LINE !
PRESIDENT TRUMP SAID:
"WE WILL WIN!"
We will not bend.

We will not break.

We will not yield.

We will never give in.

We will never give up.

We will never back down.
We will NEVER, ever surrender!
AG BILL BARR, TAKE THIS: MISS JEANINE PIRRO'S OPENING STATEMENT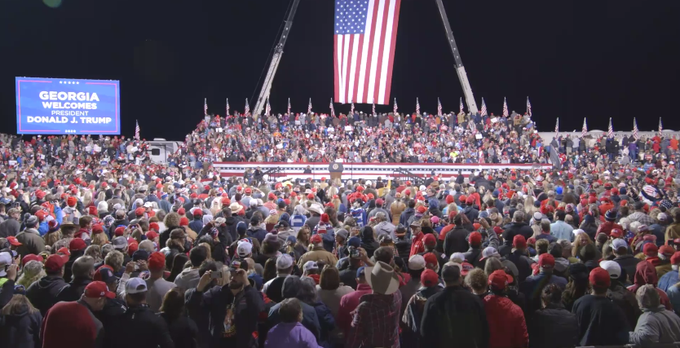 ELECTION NEWS:



==> (h/t Woody Nickels) BREAKING NEWS: PA Election Suit is now Permanently Docketed at the US Supreme Court
==> Fubho: UNBELIEVABLE: Anti-Trump Democrat In Georgia 'Suitcase Scandal' Caught Running Same Batch of Ballots Through Tabulator THREE TIMES! (VIDEO)

**Woody Nickels: Will AOC Have to Eat Her Words? By June 2018 She Said 12 Years Until Climate Armagedden. Less than 10yrs to go.

** CHECK OUT BANNON'S NEWS AGGREGATOR! (h/t Thehammer)

This is a pro-Trump Thread: There are two rules: Don't insult the President - OR other posters who post on this Thread.
.