PRESIDENT DONALD J. TRUMP: 2020 KEEP AMERICA GREAT
THIS WOMAN STOOD AT THE PODIUM AND LIED (FALSE WITNESS) ABOUT THE PRESIDENT AND USED CHRISTIANITY AND THE CONSTITUTION (BLASPHEMY) TO JUSTIFY THE HATE AND DESTRUCTION BY THE DEMOCRAT PARTY.




=> Fubho: The Rasmussen Reports daily Presidential Tracking Poll for Thursday shows that 52% of Likely U.S. Voters approve of President Trump's job performance. Forty-seven percent (47%) disapprove. rasmussenreports.com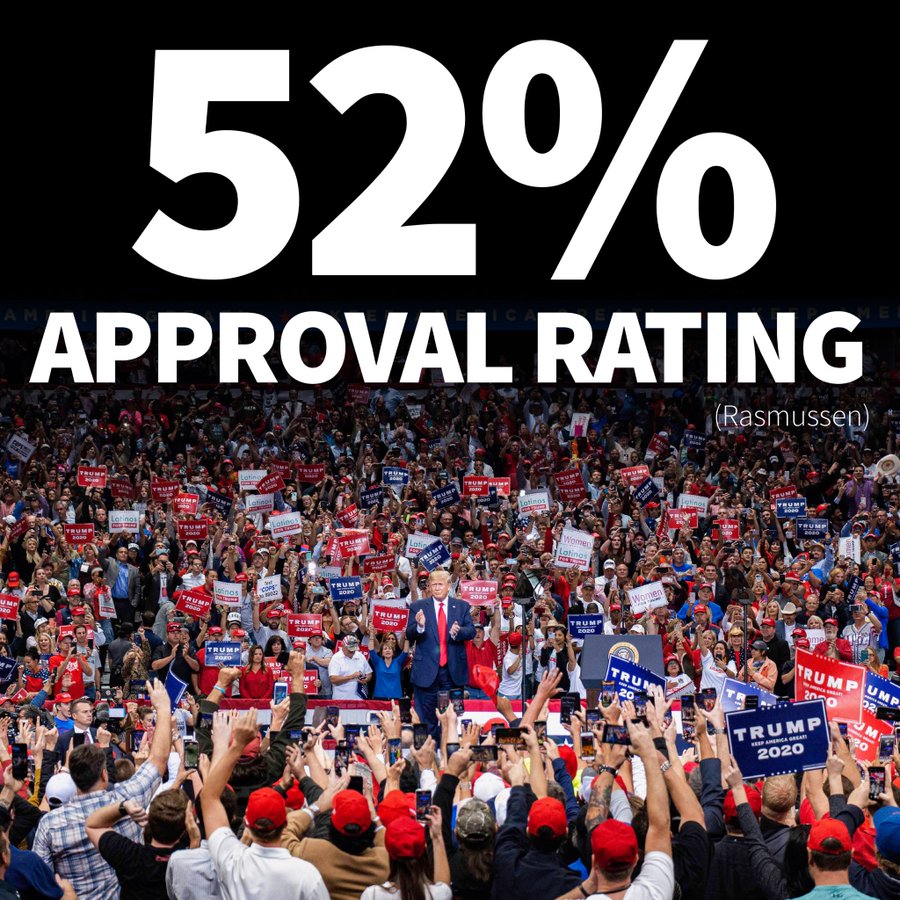 .


* THIS IS A PRO-TRUMP THREAD. THERE ARE ONLY TWO RULES: DO NOT INSULT PRESIDENT TRUMP OR OTHER POSTERS


.
* DAN BONGINO NEWS AGGREGATOR (better than Drudge).