PRESIDENT DONALD J TRUMP WON THE ELECTION!
HOLD THE LINE, NEVER GIVE UP, NEVER GIVE IN, NEVER SURRENDER! ___Donald Trump


Merry Christmas from President Donald J. Trump and First Lady Melania Trump are seen December 10, in their official 2020 Christmas portrait on the Grand staircase of the White House in Washington, D.C.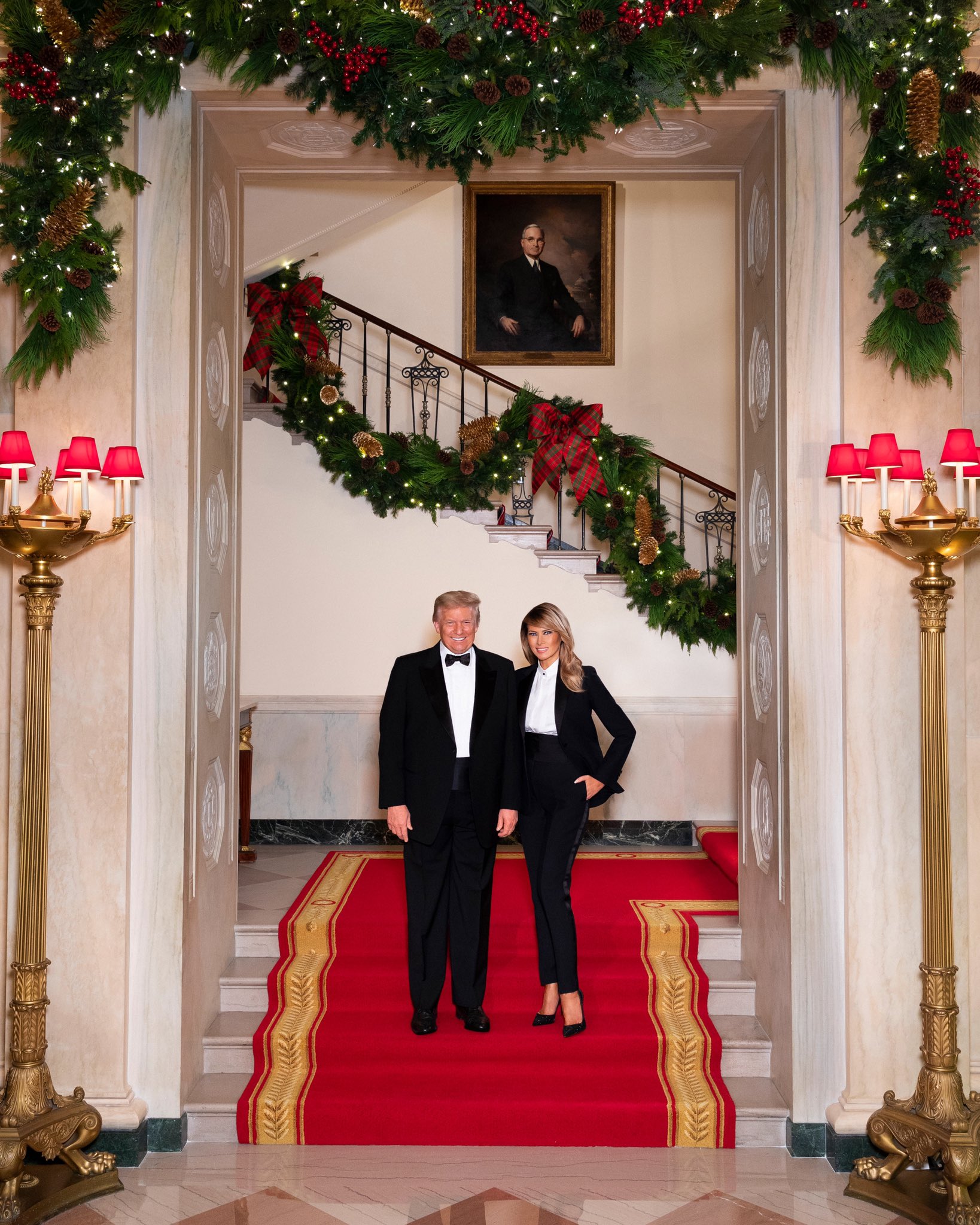 => Woody Nickels: A County by County Analysis of the Biden Election.
Over 3000 counties analyzed. Joe did 5.6% better in
Counties which used Dominion Voting machines. WTH?
==> Fubho: DHS Promises Completion of 450 Miles of Border Wall by Jan 1
==> Locogringo: Obammy is such an honorable, trusting POS!
==> Fubho: The States with Dueling Electors
PLEASE TAKE NEW POLL BY GOLDWORLDNET: Will You Take a Covid Vaccine When Available?

** CHECK OUT BANNON'S NEWS AGGREGATOR!
**Woody Nickels: Will AOC Have to Eat Her Words? By June 2018 She Said 12 Years Until Climate Armagedden. Less than 10yrs to go.

This is a pro-Trump Thread: There are two rules: Don't insult the President - OR other posters who post on this Thread.
.