PRESIDENT DONALD J. TRUMP: 2020 KEEP AMERICA GREAT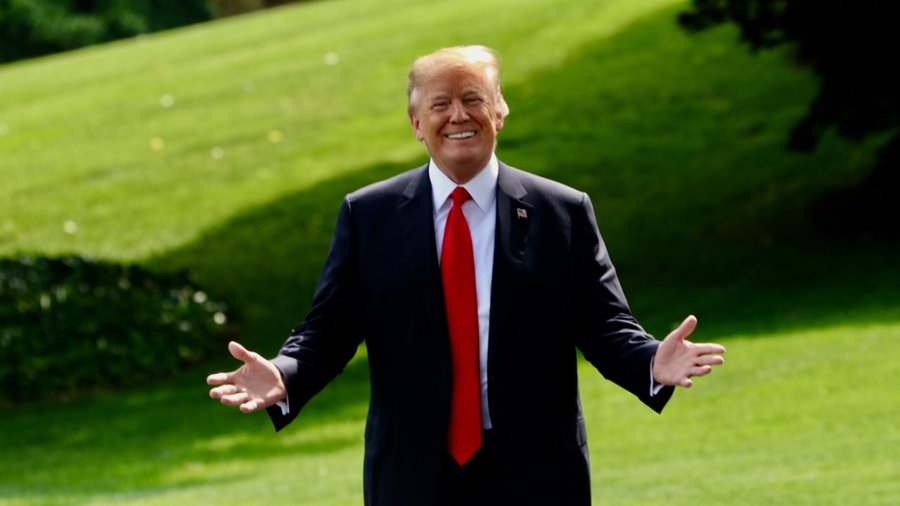 .
NEXT RALLY ON THE 18TH:



President Trump Wrote This to Pelosi:

By proceeding with your invalid impeachment, you are violating your oaths of office, you are breaking your allegiance to the Constitution, and you are declaring open war on American Democracy. You dare to invoke the Founding Fathers in pursuit of this election-nullification scheme—yet your spiteful actions display unfettered contempt for America's founding and your egregious conduct threatens to destroy that which our Founders pledged their very lives to build. Even worse than offending the Founding Fathers, you are offending Americans of faith by continually saying "I pray for the President," when you know this statement is not true, unless it is meant in a negative sense. It is a terrible thing you are doing, but you will have to live with it, not I!

.


* THIS IS A PRO-TRUMP THREAD. THERE ARE ONLY TWO RULES: DO NOT INSULT PRESIDENT TRUMP OR OTHER POSTERS



* PRESIDENT TRUMP'S LETTER TO PELOSI 12/17/2019
* DAN BONGINO NEWS AGGREGATOR (better than Drudge).
*

READ FULL INSPECTOR GENERAL REPORT:

justice.gov
.