PRESIDENT DONALD J. TRUMP: 2020 KEEP AMERICA GREAT

TUESDAY NIGHT IN HERSHEY PA: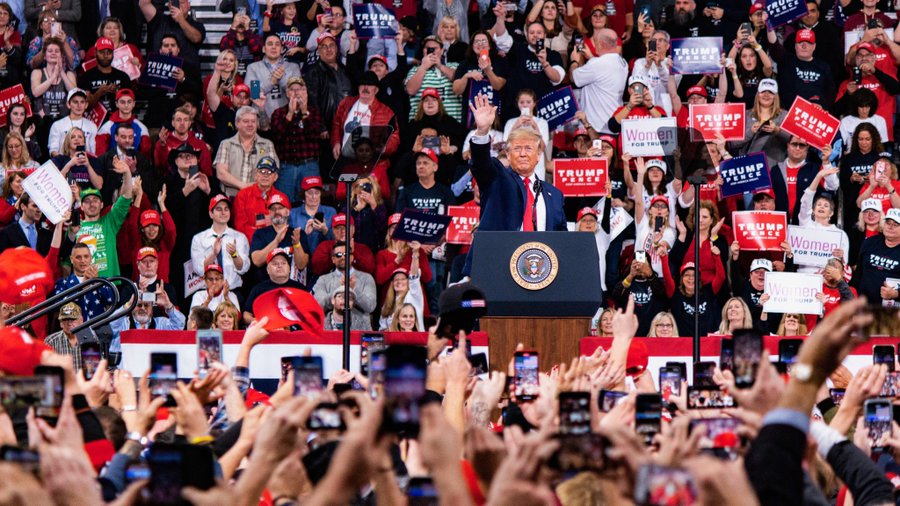 Day after day, we are exposing the depravity, dishonesty and sickness of the corrupt Washington establishment — and with your help, we are going to complete the mission and DRAIN THE SWAMP! #KAG2020 __PRESIDENT DONALD TRUMP



.


* THIS IS A PRO-TRUMP THREAD. THERE ARE ONLY TWO RULES: DO NOT INSULT PRESIDENT TRUMP OR OTHER POSTERS



* DAN BONGINO NEWS AGGREGATOR (better than Drudge).

*

READ FULL INSPECTOR GENERAL REPORT:

justice.gov
.