PRESIDENT DONALD J TRUMP WON THE ELECTION (Pedo-Joe Biden is role playing right now)

People who surrender yet claim to be Trump supporters are lying. Trump supporters never stop.__Amy Mek



HOLD THE LINE!




HOLD THE LINE!




HOLD THE LINE!




HOLD THE LINE!




HOLD THE LINE!




HOLD THE LINE!




HOLD THE LINE!




HOLD THE LINE!




HOLD THE LINE!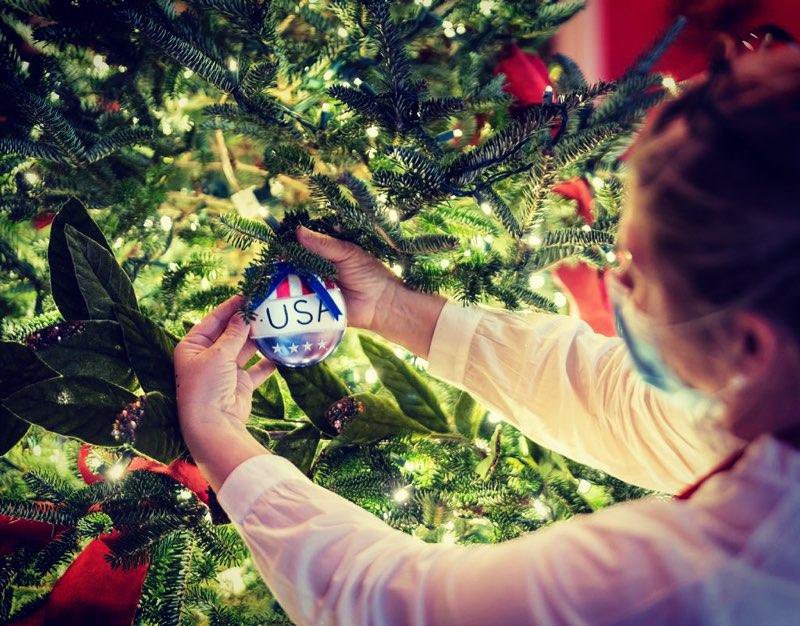 (Decorations at the White House)




ELECTION NEWS:



==> Locogringo: FIRST POST-ELECTION TRUMP RALLY DEC 5TH IN GA
==> Locogringo: 3 Things to Prepare for When President Trump is Declared the 2020 Winner (honey sez: right on all three items! Be prepared!)
==> Fubho: Nine Useful Articles and Data Points Showcasing 2020's Election Theft
==> Fubho: BREAKING NEWS—NEVADA Huge court win lets Trump present ballot evidence, could overturn Nevada result
==> Fubho: Trump Attorney Jenna Ellis: Pennsylvania Can 'Take That Power Back' From Corrupt Election Officials, Assign Electoral Votes to Trump
==> Fubho: Guiliani, Trump Pull off One Hell of a Hearing on Pennsylvania Election Fraud
==> Fubho: #StopTheSteal: Patriots Needed in Arizona for Public Hearing With President Trump's Legal Team — Rudy and Jenna Ellis in AZ Monday
==> Locogringo: Estimate: Over 20K Votes In GA Didn't Meet Residency Requirement... (could change outcome)
==> Fubho: BREAKING: Wisconsin Group Is Filing Emergency Petition After Finding 150,000 Potentially Fraudulent Votes


**Woody Nickels: Will AOC Have to Eat Her Words? By June 2018 She Said 12 Years Until Climate Armagedden. Less than 10yrs to go.

** CHECK OUT BANNON'S NEWS AGGREGATOR! (h/t Thehammer)
** SIDNEY POWELL RELEASED THE KRACKEN - READ IT HERE
.
This is a pro-Trump Thread: There are two rules: Don't insult the President - OR other posters who post on this Thread.
.