PRESIDENT DONALD J. TRUMP: 2020 KEEP AMERICA GREAT
NOTE TO ALL AMERICAN PATRIOTS!!!
RUSH: Okay, folks, stiffen up out there. It's gonna be a big, big, challenging week out there, because what we're faced with, the Democrats are going for everything this week. They're moving too fast here. They're going for everything this week. They're not gonna be able to contain themselves.
ADAM SCHIFF IS A LYING SACK OF EXCREMENT....Rush Limbaugh, Nov. 12, 2019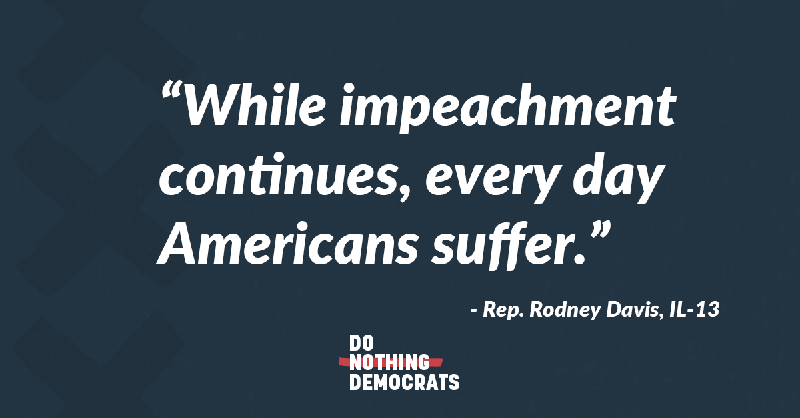 => Fubho: 'Whistleblower' Accused of Unethical, Possibly Criminal Conduct powerlineblog.com
=> Locogringo: 5 Reasons A Senate Trial Would Be A Nightmare For Democrats
=> Locogringo: Sen. John Kennedy: Dems Are Giving Trump 'A Fair and Impartial Firing Squad'
.



* THIS IS A PRO-TRUMP THREAD. THERE ARE ONLY TWO RULES: DO NOT INSULT PRESIDENT TRUMP OR OTHER POSTERS





.