PRESIDENT DONALD J. TRUMP: 2020 KEEP AMERICA GREAT!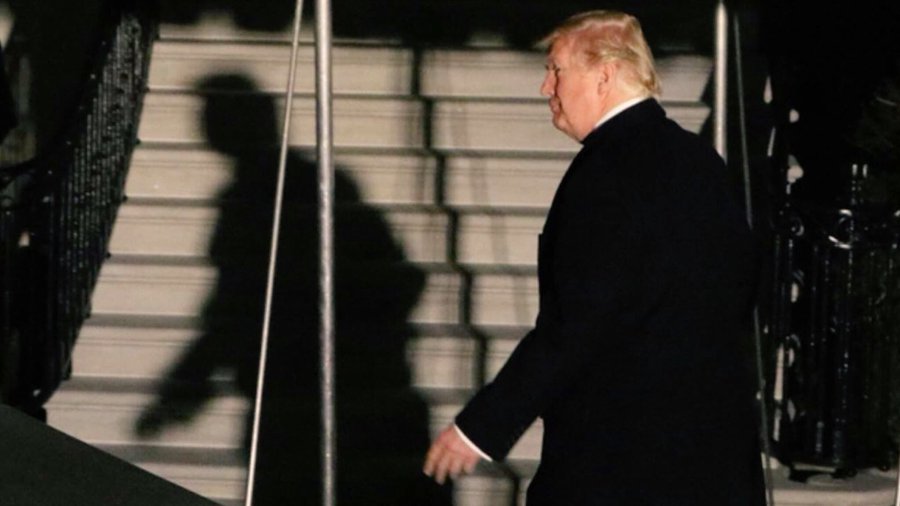 @realDonaldTrump's shadow / Photo by William Moon at the South Lawn of the White House

==> Locogringo: Fox News War: Brit Hume Calls Out Trump-Hating Judge Napolitano For Pushing Fake News, 'Unclear What My Friend Andrew is Talking About Here'
==> Fubho: What we are facing now is not partisan warfare, it's not a mystery novel, it's not politics-as-usual. We are facing an attempt to tear down the foundations of our republic by corrupt, unelected bureaucrats who have decided the will of voters is subordinate to their will to power. It represents a fatal threat to our system of government, and if this coup succeeds — whether through impeachment proceedings, or through an election that (if the last three years are any indication) the other side is clearly willing to steal by hook or by crook — the nation will cease to be a constitutional, democratic republic. CONTINUE READING?

.
THIS IS A PRO-TRUMP THREAD. THERE ARE ONLY TWO RULES: DO NOT INSULT PRESIDENT TRUMP OR OTHER POSTERS



.