PRESIDENT DONALD J. TRUMP: 2020 KEEP AMERICA GREAT
If you want your children to inherit the blessings that generations of Americans have fought and died to secure—then we must devote everything we have toward victory in 2020. Only this way, can we save the America we love – and drain the Washington Swamp once and for all!
__Donald Trump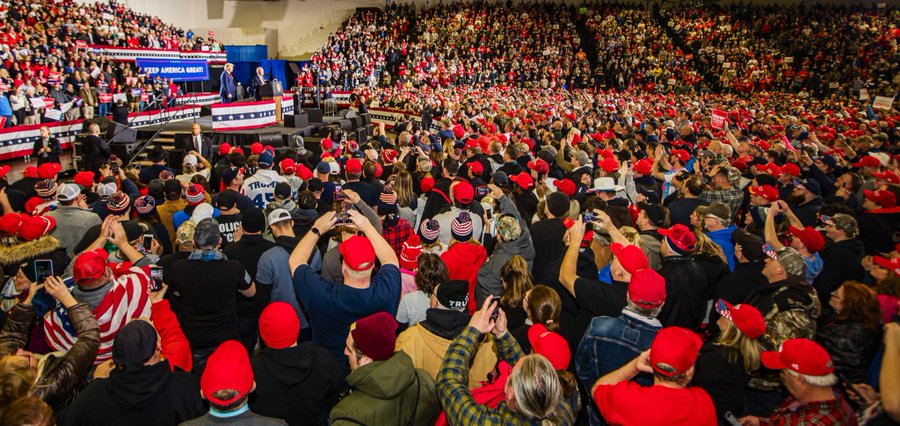 Thehammer wrote:

=> MAKE AMERICA GREAT AGAIN

> It is a nice political saying and if it were like most political sayings, it would fall by the wayside on the first day in office. Some sayings, like "I'm with her" puts all the focus on the candidate. It didn't work and is self centered.

> MAGA means that DJT dedicates his life to making our home safe, secure and prosperous.

> It wasn't a just a political saying. It is the game plan and he is in the Super Bowl.

> He lives it every day and all his actions are dedicated to making it come true.

> We see it and love him for it. We see the anguish it has brought to him and his family. His pain is our pain.

> DJT does two small things that makes people love him. He delivers on what he promises and he doesn't forget his promises.

.


* THIS IS A PRO-TRUMP THREAD. THERE ARE ONLY TWO RULES: DO NOT INSULT PRESIDENT TRUMP OR OTHER POSTERS



* Capital Phone Numbers
* TRUMP CAMPAIGN WEBSITE
* DAN BONGINO NEWS AGGREGATOR (better than Drudge).
* Pro-Trump News Aggregator
.