ugust.24, 2017 - 10:35 — Evangeline_H 2104 pageviews
inShare

[Exclusive] The Lowdown on VueReal after Its Debut of Micro LED Display
Earlier in May, the world's highest PPI emissive Micro LED display was announced. The whole industry was left baffled with knowing that it came out from a young Canadian startup- VueReal. When other companies- some of them are major in other application sectors-are still moping over poor yields and technological difficulties during Micro LED's manufacturing processes, the launch already spoke for the company's competency.

LEDinside had an exclusive interview with Reza Chaji, the founder and CEO of VueReal to get a grasp of the company and the CEO's insights.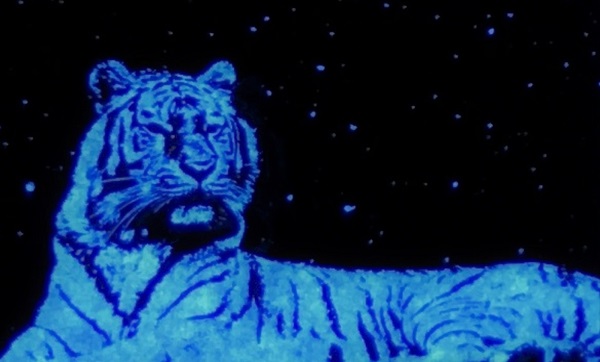 (Image: VueReal)

Starting out as an OLED display technology developer, Chaji realized, after more than a decade with solid experience in OLED, that the organic materials limited the performance of those displays, most notably when powering them at high brightness and/or high temperature. Other problems such as waste of materials during the deposition process and inefficient power consumption at high brightness had the CEO reconsidered the reliability of OLED and shifted his focus onto Micro LED. Following that was the establishment of VueReal in 2016.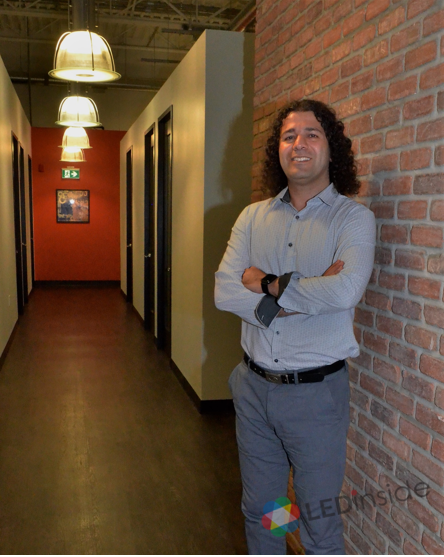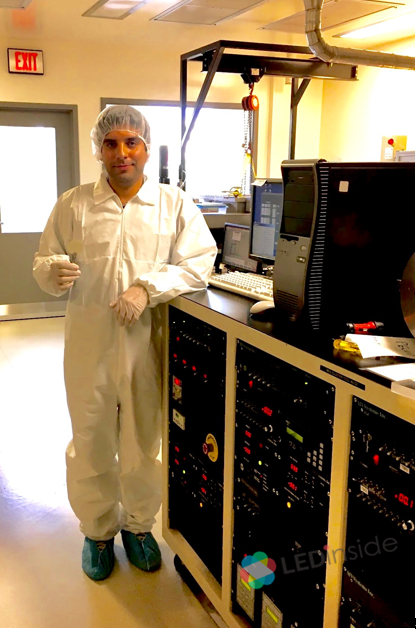 Reza Chaji, the founder and CEO of VueReal (top), and Ehsan Fathi, the co-founder and VP of Technology at VueReal (bottom) (Images: VueReal)

Despite the faith, the CEO was not blind about current technological difficulties of Micro LED. The size of Micro LED that makes harder the chip production, poor yield and throughput of the transfer technology, and current control issues in the modularization process are factors hindering the commercialization of Micro LED, he explained.

Yet, all that makes us wonder even more how VueReal could still create a microdisplay with seemingly reliable Micro LED technology at this time considered a fairly incipient stage.

Major Technologies Behind the 4K 6000ppi Micro LED Display

VueReal's Chaji shared with LEDinside the three major technologies behind the 4K 6000ppi Micro LED Display.

The one-year-old display company designs a structure for its own micron-sized LED chips. It purchases epitaxial wafers from upstream suppliers and structures individual pixels via the Continuous Pixelation technology. The smaller the chips are, the cheaper the finished product could be, said Chaji. The technology enables sub-micron pitches with a high density of extremely small pixels that are rather subtle and hardly recognized individually. The special structure improves the overall performance of the Micro LED chips. These low power chips create high efficiency, high contrast, and high brightness at a lower cost. They are said to hit a brightness of 10,000 to few 100,000 nits, so much brighter over other display technology. An extremely fine pitch microdisplay, formed with this technology, does sound like something especially intended for devices such as AR head mounted displays (HMD).

Here LEDinside makes a wild guess that the Solid Printing technology is probably the major linchpin backing up VueReal's speed and quality of its production. We've been addressing bad yields of incumbent mass transfer technologies and how that is troubling companies and delays the possibility of mass production. However, the Solid Printing, Chaji explained, offers high yield and throughput across different applications and is able to produce a large, high-resolution TV in minutes instead of few 100 hours.

According to one of the CEO's patents, after the fabrication of Micro LED chips, VueReal's engineering team place and align them on a donor substrate with corresponding contact pads on a receiver substrate. The donor substrate is powered to give a net force to adsorb those Micro LEDs and is move close to the receiver substrate, ready to transfer selected Micro LED chips onto it. When two substrates are moved together within a defined distance, voltages of the power supplies of the two substrates are then adjusted to create a force that transfers selected Micro LEDs onto the corresponding contact pads on the receiver substrate, and the other towards the donor substrate to keep other unselected micro devices.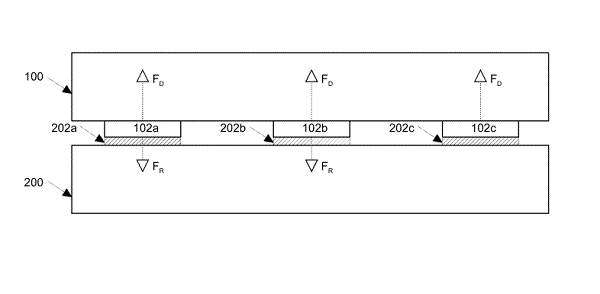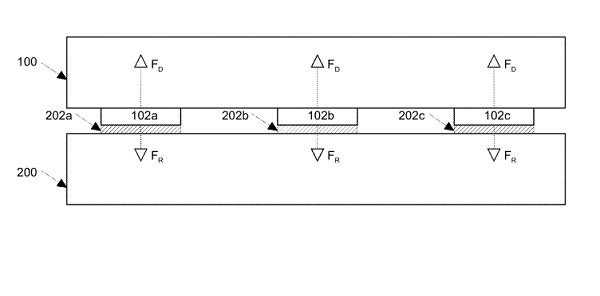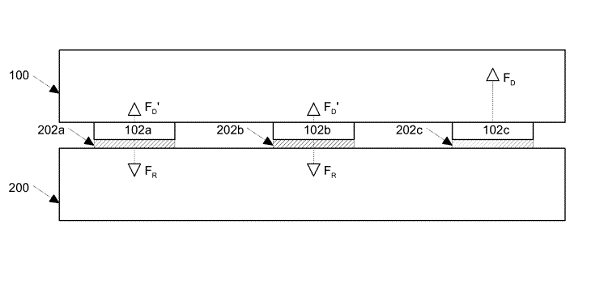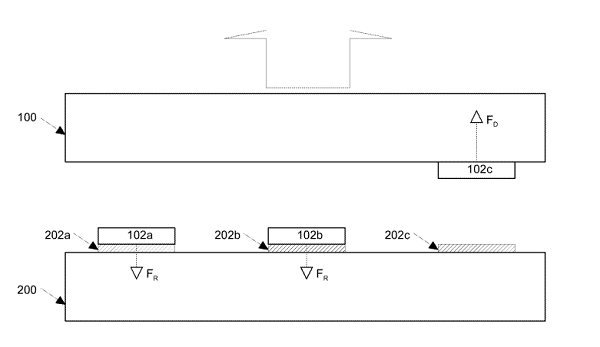 The process of VueReal's Solid Printing technology (Images: VueReal)

To read the full version of the patents, click here.

The CEO told LEDinside that the team believe that the best and lowest cost repair is the one that is not done. Therefore, VueReal's transfer technology is developed based on this goal to attain a very high yield without repair.

VueReal is also developing its own driving scheme for its Micro LED displays. In the modularization process, the challenge lies in current control. Micro LEDs certainly do not need high current to run, while it is hard to control the operating current with traditional backplanes. It often leads to poor outcomes. With its proprietary driving scheme, the startup is able to drive the chips with stable, low but sufficient currents in correspondence with the efficiency of Micro LEDs on conventional backplanes as normal.

As display is very multidisciplinary technology, several pieces need to fit perfectly to complete the production puzzle. Therefore, VueReal is developing, on its own or in collaboration with its partners, different parts of the puzzle including the chips, components, equipment, circuitry, and transfer technology.

Where Can We See VueReal's Micro LED Displays Next?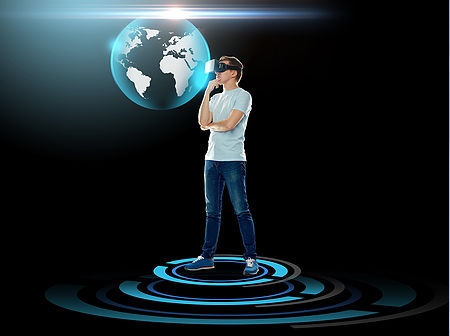 VueReal will first target the AR and VR devices. (Image: VueReal)

Chaji revealed their products will first target the AR and VR devices and applications featuring small-sized displays, such as replacing DLP projectors. Once the company finishes verification and assessment, it will provide samples to interested clients by 2018. The mass production is expected to start following the customer assessments.

VueReal will also offer Micro LED displays for larger applications such as TVs and smartphones. Those samples, compared with LED and OLED displays, will stand out with their higher performance, significantly lower power consumptions, and higher reliability.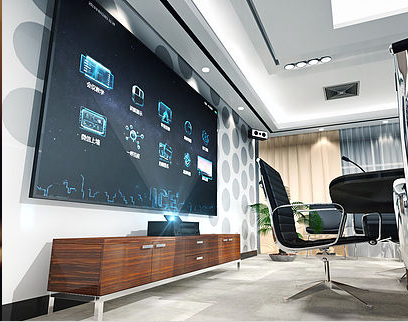 VueReal also aims at DLP projectors. (Image: VueReal)

CEO's Outlooks for Display Technology

"For the next few years, OLED will still mainly focus on the smartphone market," said the CEO. Acknowledging the wide reception of OLED in the market, Chaji at the same time also pointed out a few problems that suggest OLED might be displaced by Micro LED.

"There are big investments and capacity expansion, especially in China, but not significant luck in terms of high volume productions. Besides, Samsung holds most of the manufacturing know-hows. The encapsulation of OLED displays is still an issue for fully flexible rollable displays," he continued. Not only just the encapsulation but the resolution and brightness of OLED displays are hard to enhance as well.

On the other, Micro LED, despite poor yields and technological hurdles, outperforms in terms of brightness, HDR compatibility, power consumption, and, what Chaji emphasized over and over again, reliability. In addition, Micro LED with VueReal technologies not only addresses the yield issue but also it can easily take advantage of the backplane development and capital investments for OLED manufacturing. In addition, "Micro LED performance gap with the other display technologies is so wide that will make the catching-up game impractical," he contended.

Also, micro-LED is future proof. "What is good with Micro LED displays is that because Micro LED is small, it leaves more room in a pixel. In this case, a display can be more than just a display. You can do more in a display, perhaps embedding other elements in each pixel, for better user experience and enhanced functionality," concluded Chaji.

(Reza Chaji, the founder and CEO of VueReal, was interviewed by Roger Chu, Joanne Wu, and Evangeline Huang. The article was written by Evangeline Huang, Editor, LEDinside)