Brexit's a complete disaster for trade - Shropshire business owner - bbc.com

Three years on since the UK left the European Union (EU), a Midlands business owner has described the move as a "complete disaster".

Nic Laurens, who runs an abrasives supply firm in Shropshire, moved 90% of his company to the Republic of Ireland in order to remain in the EU.

Higher costs and piles of paperwork to export goods left customers with four-week waits for orders, he said.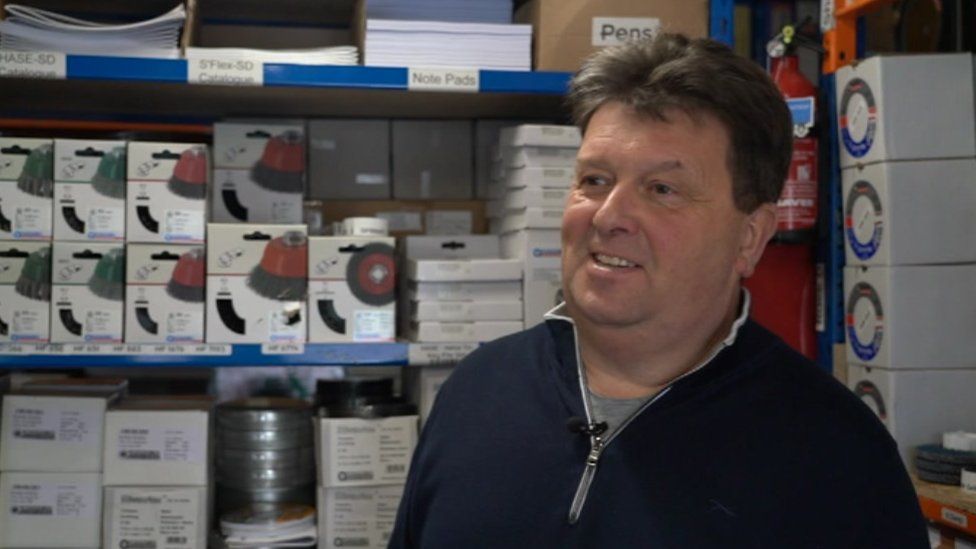 The UK government has claimed "trade to both EU and non-EU countries is above pre-Covid levels".

However, Mr Laurens, a former Conservative councillor, said Brexit had left his firm facing filling out 24 forms to export goods into the EU.

"Brexit has [caused] barriers to trade and additional costs that you have to pass on to the consumer," he told the BBC.

"We've had to completely rethink our business model.

"The UK hasn't grown, it has stagnated, but the Irish side of the business has gone from strength to strength."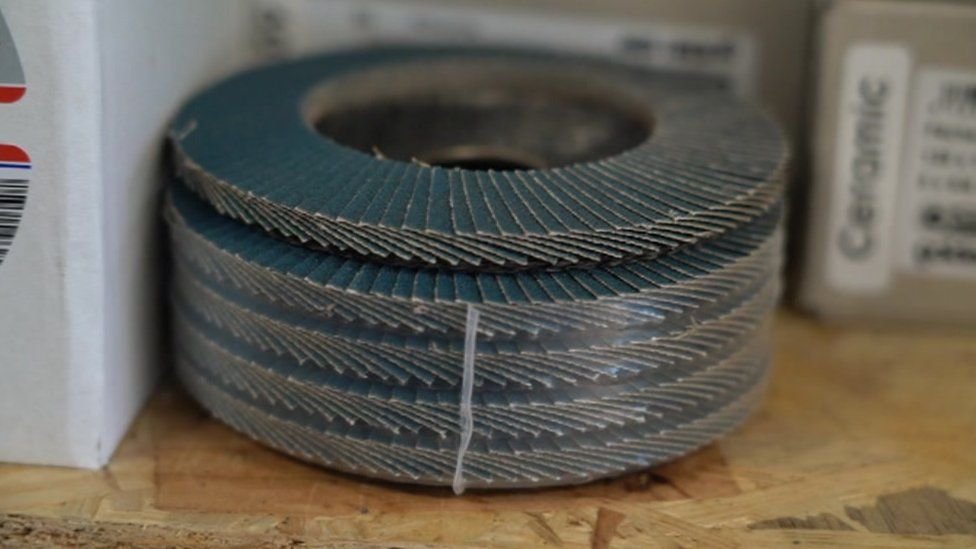 Mr Laurens' company supplies abrasive tool parts

All of the products at his company, Severn Diamond Tools and Abrasives, are manufactured abroad.

"We never ship anything from the UK to Ireland anymore. The last time we did, it took four weeks for a parcel to arrive to the customer. Before Brexit it used to take three days," Mr Laurens said.

"As a business, we have no plans to invest in the UK market because of the uncertainty around the government."

Nationally, when the British Chambers of Commerce surveyed 500 firms, more than half of them said they were still grappling with the rules for trading within the Union.

The red tape may have deterred some small exporters altogether. A study of customs classifications shows the variety of goods British businesses export has diminished.

Leaving the EU also meant changes to the rules on the free movement of labour and the introduction of a points-based immigration system that has prompted complaints from some unlikely quarters.

Shamim Husein-Miya, the business director of Five Rivers Restaurant, said the Walsall firm had had to adapt the way it recruited staff. "As a business, we looked at overseas recruitment for many years before Brexit, but now it has been more challenging."

However, as many around the country struggle to cope with the rising cost-of-living, the restaurateur said it had boosted staffing levels, with many people now seeking second jobs and other means of income.

The International Monetary Fund (IMF) has predicted the UK economy will shrink and perform worse than other advanced economies, including Russia, as the cost of living continues to hit households.

The IMF forecasts the UK economy will contract by 0.6% in 2023, rather than grow slightly as previously predicted.

The UK government has previously claimed Brexit "opens new opportunities for UK businesses" but can't point to any.

Speaking in December, it said: "Despite difficult global economic headwinds, UK-EU trade is rebounding, with recent data showing that UK trade to both EU and non-EU countries is above pre-Covid levels," adding exporters had been provided with "practical support" with post-Brexit trading arrangements.

"We've also removed 400 trade barriers across 70 countries in the past two years, removed tariffs on £30bn worth of goods and cut £1bn business costs arising from current retained EU law," a spokesperson added.