Thought I was bullish on commodities before reading June 5th interview with these 2 guys!! Long read. But worth the time.

«The Big Bull Market in Commodities Has Only Just Begun»

Commodity prices are on the rise. Leigh Goehring and Adam Rozencwajg say why they expect prices to continue to climb and how investors can best gain exposure to resources such as energy, metals and agricultural commodities in today's inflationary environment.

Christoph Gisiger

05.06.2022, 22.26 Uhr

Commodities are experiencing a boost. While inflation and worries about the health of the global economy are unsettling the stock markets, prices of resources such as oil, gas and grain are trending upward. The S&P Global Natural Resource Index, which includes a broad range of companies from the sector, has advanced 15% since the beginning of the year.

S&P Global Natural Resources Index

12-month percentage change

S&P Global Natural Resources Index

S&P 500

Open url to access above graph:

themarket.ch

Against this background, The Market/NZZ spoke with Leigh Goehring and Adam Rozencwajg. The highly respected industry experts are known for their profound insights into the commodities industry and together manage the Goehring & Rozencwajg Resources Fund, which is now also being launched in a Ucits version specifically for European investors.

«This rally hasn't even started yet,» Mr. Rozencwajg says. «Huge changes in investment flows are about to take place with large implications. Investors should use any pullback as an opportunity to increase their exposure,» Mr. Goehring adds.

In this in-depth interview, which has been edited and condensed for clarity, the two investment professionals explain why commodities and commodity stocks can play an important role in weatherproofing a portfolio, why they are bullish on the sector from a fundamental perspective, and how investors can best gain exposure.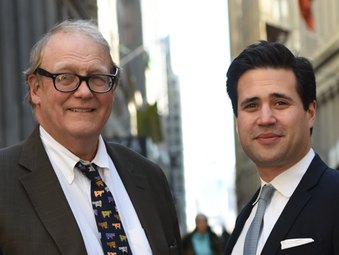 Mr. Goehring, Mr. Rozencwajg, investments in the commodities sector are performing well in the current market environment. What are the prospects for the future?

Mr. Goehring: This will be the decade of shortages. For over thirteen years, huge amounts of the global economy have been starved of capital. Obviously, this trend was showing up first in the global oil and gas industry which is hugely capital intensive. Investments in these areas were cut back drastically, and two forces were responsible for that. One is that oil and gas prices on average declined almost 80% from peak to trough. In the US, oil prices went even severely negative. Prices got so low in many areas of the extractive industries that it made little sense to go forward with investment projects.

And what's the second force?

Mr. Goehring: It was this erroneous belief that demand for oil and gas on a global basis would have entered into a steep decline by now. There was this view that 2019 was going to be the peak in global energy consumption, and fossil fuels were all going to be replaced by solar farms and wind farms. I make the case that we are further away from that than we have ever been. In many commodity markets, the underlying fundamentals are so strong that demand has confounded time and time again to the upside. And, because we cut back investments, we can't satisfy that demand. That's where we are today, and that's what's producing the shortages. They are showing up everywhere: There is a shortage of refining capacity, a shortage of coins in the US, a shortage of baby food. These types of shortages are going to pop up here and there. It's going to be one of the great themes of this decade.

What does this mean for investors?

Mr. Rozencwajg: Today's inflationary pressures are neither transitory nor moderate. Given the significant amount of money printed and the huge amount of debt accumulated throughout the world, we believe Inflation will intensify as we progress through the decade. The surge in commodity prices is basically causing the first stage in this inflationary cycle. Although inflation-sensitive assets have already begun to radically outperform bonds and the general stock market, investors' interests in these assets remain subdued. Very few investors have taken serious steps to protect themselves from the massive trend change. This means there is still plenty of opportunity to not only protect yourself from the ravages of inflation, but to profit by it as well.

What kind of performance can we expect from investments in the commodities sector?

Mr. Rozencwajg: Here in the United States, the years from 1969 to 1980 were really a period of persistent inflation, and a period of economic stagflation as well. Interestingly, there are a lot of parallels between 1969 and 2020: There were huge amounts of deficit spending in the years leading up to it, we had a mania in investing in things like conglomerates and the Nifty-Fifty stocks. Just like today, money had been taken out of the extractive industries because they were thought to be an old economy and not needed anymore. Of course, nothing could have been further from the truth. All the different commodity prices, whether we talk about gold, base metals, agricultural commodities or energy, had one of their best ten-year runs as far as data goes back. On the other side, the stock market was up 10% or 15%, but in real terms down substantially. One of the few places to hide was in commodities and natural resources equities.

Whether it's oil, natural gas, copper, uranium or grain: prices have already risen sharply in many areas. Is it even still worth getting in now?

Mr. Rozencwajg: We would argue that this rally hasn't even started yet. For instance, the energy sector is still less than 4% of the S&P 500 versus 10% on average, and 30% as a high. So what's going to change that? What's going to make capital move and ultimately rush into the commodity space? We think an understanding that the era of the last forty years in terms of falling interest rates, low inflation, and rising stock and bond prices together, might be over, and that we are going to have to deal with persistent inflation.

Mr. Goehring: Many people think they missed this commodity bull market. But they have not. Huge changes in investment flows are about to take place with large implications: When you look at the historical relationship between returns of commodities and the level of financial assets, you can see that even after the recent big move, we just barely bounced off the bottom. Given that inflation psychology is about to grip both consumers and investors alike, we have great confidence that we are about to transverse this decade from where we are today: from severely undervalued to the point where commodities are dramatically overvalued. The big bull market has only just begun, and investors should use any pullback as an opportunity to increase their exposure.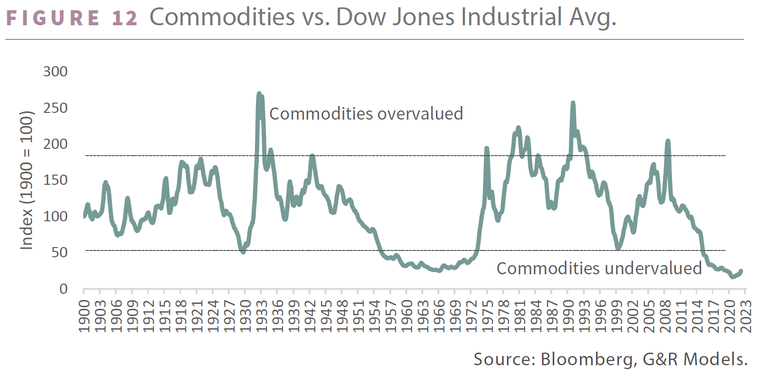 Performance of commodities compared to financial assets represented by the Dow Jones Industrial.

Source: Goehring & Rozencwajg Associates

However, fears are growing that the global economy is cooling down which could weaken demand for raw materials.

Mr. Goehring: I would say this is going to be short-term. Demand for commodities just surprised everyone tremendously over the last four to five years, and there is a specific reason why demand is coming in much stronger than most experts thought. Those forces are still massively at work. They are going to be at work for the entirety of this decade - and almost no one has it in their models.

What kind of forces do you mean?

Mr. Goehring: It's the phenomenon that happens when a country goes through this notch from being poor, measured as $2,000 per capita GDP, to becoming a middle-income country, measured as $10,000 to $15,000 per capita GDP. In the post-World War II period from the early 1950s all the way to 2000, there were approximately 500 to 700 million people globally in that notch. When China entered that notch in 2000, it all of a sudden jumped to almost 2 billion people. Since then, Indonesia, the Philippines, Vietnam and Thailand have joined that notch phase. That's another 600 million people. The huge wild card no one is focusing on is India. India has now reached exactly that stage where China was in the year 2000. And it's beginning to exhibit the same characteristics that China did, especially in oil and natural gas consumption. And then, you also have Bangladesh and Pakistan. So in total, there are another 2 billion people potentially in this notch period.

What does this imply for the demand for raw materials? Growing demand from emerging markets already played an instrumental role in the last commodity cycle.

Mr. Goehring: When countries progress to becoming a middle-income economy, their consumption preferences change. In oil for example, in a country with a $2,000 per capita GDP, people ride around on bicycles mostly. Then, when they get to $4,000 to $5,000, they buy a moped. Next comes a motorcycle, and when they get to $10,000, they buy a Toyota. Finally, when people get to $50,000 to $70,000 per capita GDP, they think about buying a BMW or Mercedes. Each one of those preference shifts utilizes more energy: Riding a bicycle requires very little energy whereas driving around a big, two-ton Mercedes requires a lot of energy. Obviously, the poster child for this phenomenon is China, but it's going on in huge parts of the emerging market world right now. For example, there is a global shortage of natural gas today, since we've completely underestimated global demand over the last decade.

Why has the demand for natural gas increased so much?

Mr. Goehring: When you're poor, you burn a lot of coal because it's cheap: It's easy to transport, it doesn't require any storage since you just throw it onto the ground, and you can provide a lot of electricity. However, there are a lot of externalities with coal, a lot of pollution. As you get richer, you don't want to live in a degraded environment. Hence, as a society you begin to change your entire energy consumption mix. For instance, in electricity generation you switch over from burning coal to burning natural gas. And, this phenomenon not only exists in energy markets.

In which areas is this phenomenon also taking place?

Mr. Rozencwajg: Copper has the same demand characteristics. As a country gets richer, it needs more copper in its installed base, and this is a reason why copper continues to be our favorite metal. Copper demand remains very strong, and mine problems have become a critical issue. That's why we remain extremely bullish and believe copper prices are heading much higher. Accordingly, investors should maintain significant exposure to copper related equities. Another example is agriculture. That's another area in a full-blown crisis right now.

Why?

Mr. Rozencwajg: As countries get wealthier, everybody wants to change their diet: less rice and bread, more animal protein. That requires a lot more grain. Obviously, all those countries in Southeast Asia are going through that increase in protein consumption phase right now, creating very strong demand. On the supply side, surging natural gas and coal prices severely disrupted nitrogen and phosphate fertilizer production, primarily in Europe and China. As a result, global agricultural markets are being buffeted by several almost unprecedented forces.

What is the best way to gain exposure to agricultural commodities in a portfolio?

Mr. Goehring: We love the fertilizer industries. Here's an interesting statistic: Over the previous 20 years, huge attention has been paid to improved crop genetics and the positive impacts on grain yields. Yet, while increases in global grain harvests have been positively impacted by improved genetics and excellent global growing conditions, investors have underappreciated the impact of big increases in fertilizer application on growing the size of the global grain harvest. Between 2000 and 2020, global coarse grain production surged by 42%. Over the same time, fertilizer application also grew by 40%. So we have this rapidly intensifying global fertilizer crisis because we need fertilizers to try to end the shortage in the global grain markets. This shortage is brought about by the energy crisis because a lot of fertilizer production is just transforming energy into another form of energy.

So what do you recommend investors to do?

Mr. Goehring: We continue to recommend significant exposure to agricultural related equities, including the fertilizer stocks. Although these stocks have had large upward moves over the last 12 months, they remain ridiculously cheap. They trade at 4x to 5x this year's earnings, whereas they traded at 30x earnings at the peak of the previous cycle. But when was the last time anyone said: «I'm going to load up my portfolio with fertilizer stocks?» You don't hear that. Most people don't even have an idea what a fertilizer stock is.

The recent surge in energy prices was triggered by the Russian attack on Ukraine. But now the US and other OECD countries are taking countermeasures by releasing strategic oil reserves. How will that affect prices?

Mr. Rozencwajg: While Russia's invasion has made the energy shortage much worse in the short term, the underlying problems have been building for many years and cannot be easily remedied. In previous cycles, oil prices would have crashed in the light of such an announcement. This time, the release of strategic reserves has hardly dented the oil price. Think about it this way: Global diesel prices are through the roof, and one of the reasons is very strong demand. If you would price diesel fuel in barrel terms, it's almost $250 a barrel. So here's the question: Is a diesel price of $250 also the right price for oil? Or is the current oil price of around $120 the right price? There is no way to release diesel from strategic reserves. So maybe the oil price is dramatically depressed relative to where it should be.

Why do you think so?

Mr. Goehring: As we progress through 2022, global oil markets are going to face a situation in which we never ever have been before: By the fourth quarter, global oil demand could very well bump up against total world pumping capability. We have never been even close to that, and we don't even know what that world looks like. So as we get further into the second half of the year, oil inventories continue to draw rapidly, at least here in the US and probably also on a global basis. But at this time of year oil inventories should be building. Hence, somewhere in the second half of 2022 - my gut feel is October or November - as we bump up against total pumping capabilities, there is going to be intense pressure on price. So maybe that $250 diesel price we're seeing today is where the oil market will be.

However, higher prices usually also lead to an expansion of supply. The US fracking industry in particular now has all the more incentive to vigorously boost production again.

Mr. Rozencwajg: In a normal cycle, falling inventory levels, rising prices, and improved profitability would have attracted capital back into the industry by now. Instead, ESG commitments made over the past several years are keeping capital from reentering the oil and gas industry, making the production problems much worse. E&P capital spending is still down 50% from the peak with shale spending down 60%. Despite record free cash flow, companies prefer to return capital through dividends and share buybacks rather than drill new wells. Another major issue is that, although the shale resource is extremely large, it is ultimately finite just like any other conventional field. We were among the first to intensely study the concept of shale depletion, and we think their best days are likely past. This is incredibly important given the US shale basins represented nearly 90% of all non-OPEC+ growth in the previous decade.

Is that why you also hold companies that specialize in deep-water drilling in your fund?

Mr. Goehring: When oil prices collapsed in 2020, literally two thirds to three quarters of that industry fell into bankruptcy. Now, a number of these companies have emerged from bankruptcy and are in excellent financial condition. They have written down the value of their assets tremendously. As a result, there are three or four very investable off-shore drillers which are radically undervalued. We believe they represent excellent investments because as the shales do not deliver the growth that we have seen between 2010 and 2020, we will have to make a huge effort off-shore to try to find these still remaining off-shore fields. Therefore, these stocks offer tremendous investment potential.

Finally, let's try to look a little further into the future. Every cycle comes to an end. What should investors look out for in this regard?

Mr. Goehring: I believe this bull market will be over when two wild things happen: First, if somebody tries to corner the silver market again, just like the Hunt brothers tried to corner the silver market at the end of 1979. The second thing is, if the price of gold and the Dow Jones Industrial cross. I know, both sound like crazy things, but the Robinhood crowd has already tried to corner the silver market; unsuccessfully, because we're just not ready for it to happen. But at some point, later this decade, around 2028 or 2029, I suspect something like that will happen again. Also, most people think it's impossible that the Dow and the price of gold can cross. But back in January 1980, just a couple of years before I started my Wall Street career, they actually crossed at around $850 an ounce in gold. So I think it can happen again, but we have a long way to go before the bull market will be over.

Unlike other commodities, precious metals have barely moved so far this year. What is your investment case for gold?

Mr. Rozencwajg: We talked about how this is going to be the decade of shortages, and as a result this is going to be the decade of inflation. In a world where people begin to lose faith in the value of currencies because of excess money creation, gold is going to come back in favor. The other thing is that huge amounts of money are driven by algorithmic trading. And, one of the interesting things about algorithmic trading is that in these models by far the most important factor is just momentum. So at some point gold will begin to exhibit momentum, and then all of a sudden, all these algorithmic traders that were buying Amazon, Netflix, Google or Apple are going to start to buy gold, and then we're going to find that the gold market is tiny relative to this massive buying pressure.

Leigh Goehring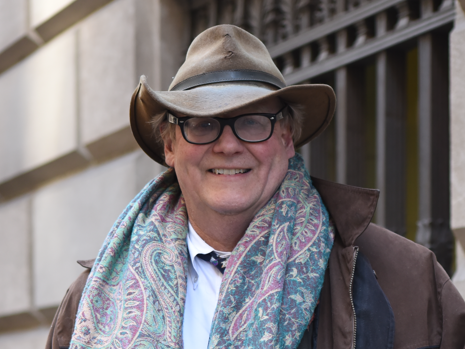 Leigh Goehring has 25 years of investment experience specializing in natural resource investments. From 2005 until the end of 2015, he was the portfolio manager of Chilton Global Natural Resources Fund which grew to over $5 billion of assets under management at its peak. Prior to joining Chilton, Mr. Goehring served as the manager of the Prudential-Jennision family of natural resources funds between 1991 and 2005. These funds accumulated over $3 billion of assets under management at their peak. Mr. Goehring started working on Wall Street in 1982 in the Trust Department of the Bank of New York. He holds a Bachelor of Arts degree with a major in Economics and a minor in Mathematics from Hamilton University.

Adam Rozencwajg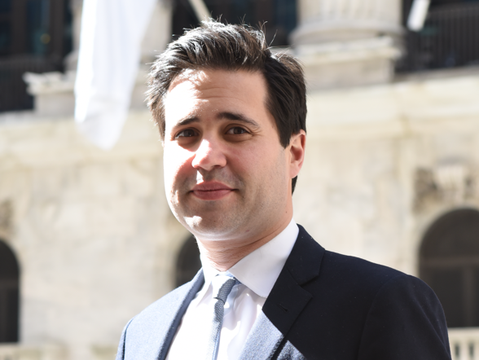 Adam Rozencwajg has nine years of investment experience in natural resources. Between 2007 and 2015, he worked exclusively on the Global Natural Resources Fund at Chilton Investment with Mr. Goehring. Prior to joining Chilton, Mr. Rozencwajg worked in the Investment Banking department at Lehman Brothers between 2006 and 2007. He holds a Bachelor of Arts degree with a major in Economics/Philosophy from Columbia University. Mr. Rozencwajg is a CFA charterholder.>