Don Surber
All errors should be reported to DonSurber@gmail.com



Friday, April 29, 2022



Highlights of the News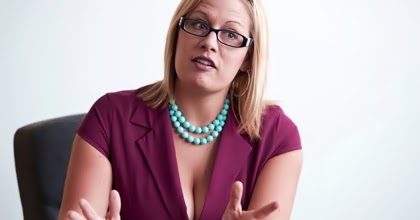 ITEM 1: Washington Free Beacon reported, "Arizona Democrat Senator Kyrsten Sinema likes to brag that her cleavage has an 'extraordinary persuasive effect' on some of her Republican colleagues, according to a new book from New York Times reporters Jonathan Martin and Alexander Burns."

"By any means necessary" -- attributed to Frantz Fanon, Jean-Paul Sartre and Malcolm X.

ITEM 2: Reuters reported, "President Joe Biden asked Congress for $33 billion to support Ukraine - a dramatic escalation of U.S. funding for the war with Russia - and the Ukrainian president pleaded with lawmakers to give the request a swift approval."

Why would Ukraine want NATO membership now?

Democrats are treating it as a 51st state. Whatever Zelensky wants, Zelensky gets. Only illegal aliens get better treatment.

We're protecting his border while erasing our own.

ITEM 3: The government announced our economy shrank 1.4% so far this year, putting us halfway to a recession.

Yahoo reported, "U.S. stocks ended sharply higher Thursday, led by technology shares as markets continued a comeback from steep losses earlier this week.

"The S&P 500 gained 2.5%, and the Dow Jones Industrial Average jumped by more than 600 points, or 1.8%. The tech-heavy Nasdaq Composite climbed 3.1% to cap trading, marking its best rise since March."

The Federal Reserve keeps pumping out money. This is crazy. The crash will make the Grand Canyon look like a ditch.

2008-2009 is the best-case scenario.

ITEM 4: The Daily Mail reported, "A Los Angeles judge has denied Blac Chyna's bid to redo her testimony against the Kardashians after she became upset and walked off the stand when she was shown a nude photo of herself during cross-examination."

The story said Chyna is suing the Kardashians for ruining her TV career.

If true, the Kardashians deserve a reward.

ITEM 5: Tesla Rati reported, "Federal Communications Commission (FCC) Commissioner Brendan Carr has rejected a request from the Open Markets Institute (OMI) to block Tesla and SpaceX CEO Elon Musk's purchase of Twitter. Carr's rejection of the OMI's request was quite strong, with the official stating that the group's suggestions were "absurd."

"Following Musk's deal with the Twitter board on Monday, which saw the social media company agree to a buyout at $54.20 per share, the OMI promptly issued a request asking the FCC, the Department of Justice (DOJ), and the Federal Trade Commission (FTC) to block the transaction. The OMI argued that Musk's purchase of the social media platform poses a threat to American democracy and free speech."

Why do we have an FCC? All the old rules are gone or ignored. Get rid of it.

OMI by the way is funded by George Soros.

ITEM 6: Rancher and aviator Jim Schwertner tweeted, "Elon Musk, Move Twitter to Schwertner, TX. 38 Miles North of Austin in Williamson County, and we will give you 100 Acres for FREE."

If it goes through, I'm opening a beauty salon across the road specializing in dyeing hair green and purple.

ITEM 7: Axios reported, "Twitter on Thursday reported mixed first-quarter earnings, missing Wall Street expectations on revenue but adding users. It also admitted to over-counting some monetizable daily active users between Q1 2019 and Q4 2021.

"Analysts were expecting the tech giant to post weak results, given that its board finalized a takeover deal with Elon Musk this week. This could be Twitter's last earnings report as a publicly traded company."

Aren't those lies go-to-jail sized lies? The lies did fluff up Twitter's stock price.

ITEM 8: Emerson Poll said Biden's approval is at 42%.

It is 34% among white, 35% among Hispanics and 82% among blacks, who apparently love watching a white guy fail at everything he tries. I cannot blame them. Who knew there would be so many rakes for him to step on?

ITEM 9: Congressman Kaiali'i Kahele became the 31st Democrat to announce he will not seek re-election.

Two weeks ago, New York magazine reported, "Congressman Is Too Busy Being Your Pilot to Show Up in Washington."

He is a pilot for Hawaiian Airlines. We need more in Congress who treat it as a part-time job.

The story said, "Kahele's truancy has led to complaints from lobbyists (not generally the most sympathetic crew, but still) that his office has been unresponsive to their entreaties and that he hasn't been involved enough in the committees he sits on."

Oh no!

He's inconveniencing the vermin of American politics.

ITEM 10: The Protocol reported, "The belt tightening appears to have started at Netflix: A number of journalists working for the company's entertainment site Tudum have been laid off, according to tweets by those affected. A Netflix spokesperson told Protocol Thursday that there were no plans to shutter the site, calling it 'an important priority for the company.'

"Netflix had launched Tudum as a kind of online entertainment magazine focused on content streaming on its service in December. The company had hired entertainment journalists from publications including Vice, Bustle and elsewhere to staff the site. It's unclear how many Tudum writers currently remain at the company.

"The layoffs come just days after Netflix's Q1 2022 earnings report, which saw the company lose subscribers for the first time in over a decade. Following that earnings report, Netflix CFO Spencer Neumann said that the company would be pulling back on some of its spending to get costs under control."

This is almost as good news as CNN+ shutting down two days early.

Almost.

For corporations, LGBT now means Let's Go Broke, Team!

ITEM 11: WaPo reported, "The Food and Drug Administration on Thursday proposed banning menthol cigarettes, a significant step praised by leading health and civil rights groups that say the tobacco industry has a history of aggressively marketing to black communities and causing severe harm, including higher rates of smoking-related illness and death."

That's true. Companies did that.

I would ban all tobacco.

And marijuana.

We just wasted $10 trillion and two years trying to stop a virus from spreading that kills maybe 1% of the people who get it. Why do we allow government to rake in billions each year from taxes on proven killers like tobacco and pot?

ITEM 12: The New York Post reported, "A bill that would effectively prohibit most abortions in Oklahoma was on its way to Gov. Kevin Stitt's desk after the GOP-led state House approved the measure without debate or discussion on Thursday.

"The governor was expected to sign the bill in the coming days, making Oklahoma the latest state to embrace severe abortion restrictions since neighboring Texas banned them last fall.

"The Oklahoma Heartbeat Act would bar abortion after cardiac activity can be detected in an embryo, which happens after about six weeks of pregnancy — before many women realize they are carrying a child. It includes exceptions for medical emergencies, but not for cases of rape and incest."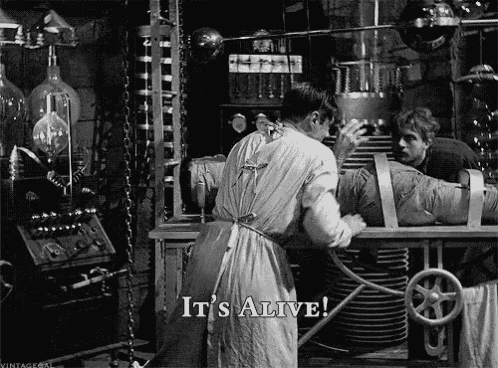 Life begins at conception. Sheesh.

ITEM 13: The RAIR Foundation reported, "Sicily's Court of Administrative Justice has ruled that Italy's mandatory Covid vaccination obligation is unconstitutional. The court stated that the experimental mRNA treatments intended to protect the public from Covid have been shown to cause serious or fatal adverse effects. The court explains that even if such fatalities are rare, a single death is enough to render the mandate unconstitutional.

"The Sicilian ruling passes the decision to the Constitutional Court, which will now have to rule on the issue."

Sicily knows.

ITEM 14: Reuters reported, "A key Democratic senator on Thursday questioned the need to extend electric vehicle tax credits in the face of strong consumer demand and Chinese production of battery components.

"Senator Joe Manchin, who is a crucial vote in the evenly divided Senate, raised concerns about the tax credit at a Senate hearing with Transportation Secretary Pete Buttigieg.

"'There's a waiting list for EVs right now with the fuel price at $4. But they still want us to throw $5,000 or $7,000 or $12,000 credit to buy electric vehicles. It makes no sense to me whatsoever,' Manchin said."

Most of federal policy no longer makes sense.

ITEM 15: The New York Post reported, "Russian armor suffers from a design flaw that makes them susceptible to losing their tops in direct hits — a well-documented flaw Ukrainian troops are taking advantage of to smolder enemy forces.

"The decapitated tanks, with turrets detached from their bodies, are victims of what military experts call the jack-in-the-box effect, the result pressure shockwave caused by the explosion of stored ammunition."

Pop goes the weasels.

ITEM 16: CBS reported, "Florida is the least affordable place to live in the U.S."

That's the oddest way to report that Florida is the most popular state in the country.

That's like saying the Super Bowl is the least affordable show for advertisers.

ITEM 17: MRC announced, "MRC analysts examined all broadcast (ABC, CBS, NBC) and liberal cable (CNN, MSNBC) coverage of Florida's latest education law between February 1 and April 28. During that time, we found 230 instances in which anchors, analysts, and contributors referred to the law as the Don't Say Gay bill, but only 18 cases where they used its official name — the Parental Rights in Education bill."

TV. Misinforming the public since its invention.

ITEM 18: The New York Post reported, "a Rasmussen poll set to be released Friday found that 62% of adults think Musk's purchase will make Twitter better.

"Just 13%, meanwhile, feel Musk will make the platform worse, the poll shows."

The people have spoken!