@NeverTrumpTexan

Watching the defense attorney argue they aren't a flight risk at their bail hearing is gonna be hilarious.

@BrianEntin

US Marshals are now offering a $10,000 reward for information about where James and Jennifer Crumbley are -- fugitive parents of accused Oxford High School shooter.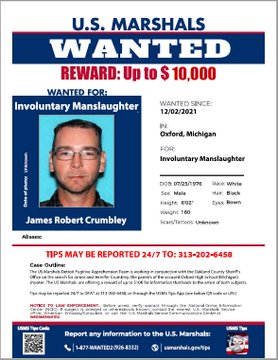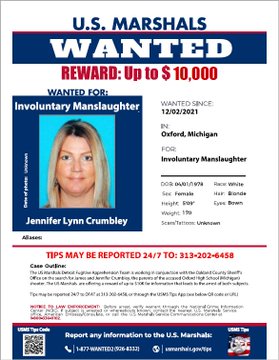 Captured on the east side of Detroit, close to an international border.



Yeah, they were trying to figure out how to get across the river to Canada.

@shannonrwatts

According to police scanners, the Crumbleys are now running away from police on foot after ditching their car. Even though a sheriff said earlier that he "intuitively" felt the couple wasn't dangerous, police are now saying they may be heavily armed and considering suicide.