Don Surber
All errors should be reported to DonSurber@gmail.com



Monday, August 09, 2021



Highlights of the News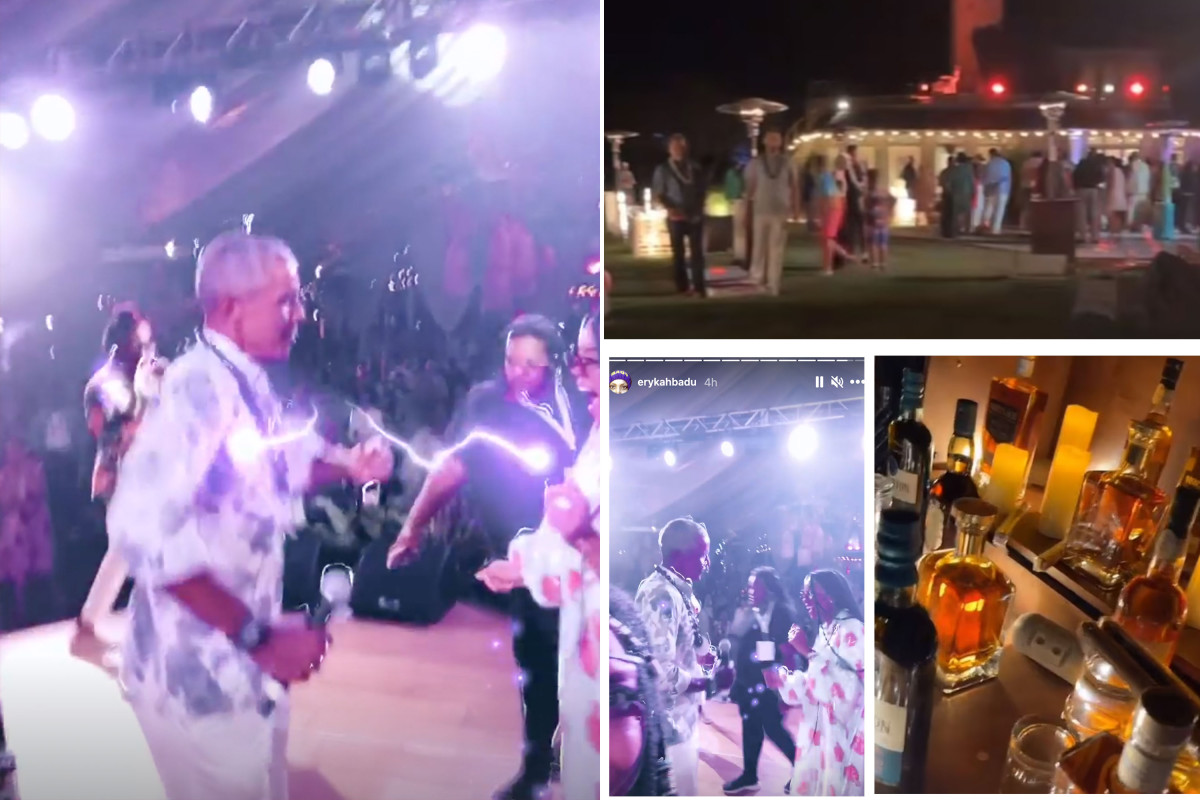 ITEM 1: Democrats took the delta variant so seriously that they partied only until 2 AM on Martha's Vineyard for Obama's birthday instead of partying until dawn.

We all must make sacrifices.

ITEM 2: Politico reported, "Speaking on ABC, NIH Director Francis Collins said, 'How did we get here? Why is it a mandate about a vaccine or wearing a mask becomes a statement of your political party? We never should have let that happen. Come on, America, we can separate these. We're incredibly politicized about politics. We don't need to be polarized about a virus that's killing people.'"

I will tell you how we got here.

Democrats politicized it.

They promoted Cuomo the Granny Killer and mocked President Donald John Trump when the crisis began.

George Floyd had 3 funerals with thousands of people in different cities, but my son had none?

People are not following the government's marching orders because every Democrat is exempt from those rules.

ITEM 3: The Portland Business Journal reported, "Burgerville said Tuesday it will close its store in Southeast Portland because of crime and vandalism in the neighborhood."

The story said, "The company said the area around the store had deteriorated seriously, and reported daily calls to police and employees finding weapons, drug paraphernalia and excrement on the property."

Portlandia is a third world country that shuns indoor plumbing.

ITEM 4: USA Today reported, "The vaccinated are angry. That's understandable but unproductive, health experts say."

Fact-check: Nope.

I and vaccinated and I am not angry.

It is none of my business if you re vaccinated. I never get a flu shot either. Personal choice.

ITEM 5: BBC reported, "North Korean leader Kim Jong-un has called on the military to carry out relief work in areas recently hit by heavy rains, state media report.

"More than 1,000 homes were damaged and about 5,000 people evacuated after the ensuing flooding, state television reported earlier this week.

"The move comes amid concerns over an economic crisis and food shortages.

"Agricultural land has been damaged, and Kim Jong-un said in June the country faced a tense food situation.

"He said at the time the agricultural sector had failed to meet its grain targets due to typhoons last year, which caused flooding, and that much would depend on this year's harvest."

With perpetual food shortages from a people totally reliant on the government to eat, Kim Jong Un is living a Democrat president's dream.

ITEM 6: The New York Post reported, "Megan Rapinoe kicked up another round of controversy at the Tokyo Olympics — and now a group of Subway franchisees are pressuring the fast-food giant to give her the boot.

"The 36-year-old, purple-haired soccer star — who kneeled during the National Anthem to kick off the Tokyo Olympics before leading the United States to a bronze medal this week — began a stint as a pitchwoman for the fast-food giant this spring.

"In one spot, Rapinoe — who has been a vocal proponent of equal rights and equal pay for women — knocks a burrito out of a guy's hands by kicking a soccer ball at him.

"The response has been mixed, according to franchisees. Late last month on a discussion forum hosted by the North American Association of Subway Franchisees, a Wisconsin store operator posted a picture of a hand-scrawled note from an irate customer taped to the front door of his shop."

You know, Olympics ratings were sky high when businesses and TV networks used the games to promote patriotism.

They are rock bottom as Corporate America used it to promote a weird, woke world.

ITEM 7: Heavy reported, "Brittany Commisso is the woman identified as 'executive assistant #1' in the New York Attorney General's investigation into Governor Andrew Cuomo. Commisso has accused Cuomo of groping her. Commisso has worked for Cuomo since 2017. Her estranged husband and his family are involved in Democratic politics in the Albany area.

"The 32-year-old Commisso spoke out publicly for the first time in an interview with CBS This Morning and the Albany Times-Union set to air on Monday, August 9, 2021. Her interview with the news show and newspaper comes almost a week after Attorney General Letitia James released the report into sexual misconduct and sexual harassment accusations against Cuomo, a Democrat who has been New York's governor since 2011. The report was made public on Tuesday, August 3, 2021. Commisso previously gave an anonymous interview to the Times-Union in April 2021. She first made her complaint to the attorney general's office in March 2021."

She was so traumatized that she neither told anyone nor quit.

But that will be for a jury to decide, not me.

He's scum. She's not much better.

ITEM 8: Real Clear Energy reported, "Climate activists and their allies in the Biden administration have declared war on natural gas. Although it is clean-burning, affordable, and domestically plentiful, these ideologues are targeting natural gas for extinction because of its greenhouse gas emissions. Biden has already imposed heavy-handed regulations like the suspension of natural gas leasing on federal lands and in federal waters, and procedural hurdles like a tougher approval process for new natural gas pipelines. He also supports measures aimed at discouraging or outright preventing home and business owners from choosing natural gas, thus forcing these end-users to rely entirely on electricity.

"At the local level, a number of progressive cities, starting with Berkeley, California in 2019, outlawed natural gas hookups for new homes and businesses. This is bad news. Not only are natural gas furnaces, water heaters, stoves, and other appliances generally cheaper to purchase and operate than their electric counterparts, they also have qualitative advantages. Most notably, restaurant owners (and amateur chefs) will tell you that natural gas cooking is vastly superior to electric. Yet, these measures would take away the option of natural gas for those who prefer it."

You can bet your sweet bippy that Obama has natural gas and always will.

ITEM 9: The New York Post reported, "A Washington state inmate was sentenced to another 25 years in prison for murdering his cellmate — a convicted child sex offender who raped his sister.

"Shane Goldsby, 26, was sentenced this week after he beat to death his 70-year-old cellmate Robert Munger in June 2020.

"Munger was reportedly serving a 43-year prison sentence for his child sex crimes.

"Goldsby said he snapped after Munger began teasing him with details about the rape, which later proved true, according to KHQ."

Pardon Goldsby for the murder.

Washington state should have executed Munger.

ITEM 10: Fox reported, "A Texas man who fatally shot a San Antonio police officer twice in the head in 2016 was sentenced to death on Friday.

"Otis McKane, 36, was found guilty of capital murder July 26 in the execution-style slaying of Detective Benjamin Marconi.

"McKane claimed that Marconi, a 20-year veteran, was a random target of his anger but prosecutors said the defendant had been stalking the detective and planning his heinous and unspeakable murder, according to the San Antonio Express-News.

"The Bexar County jury deliberated for 7 and a half hours Friday before recommending the sentence. It took less than 30 minutes for the jury to find him guilty, according to the Express-News."

That's good but I doubt he will be executed before his 60th birthday.

ITEM 11: The Post Millennial reported, "A large group of Antifa carrying shields and melee weapons attacked a group of Evangelical Christians congregating for a prayer and worship event at the waterfront in downtown Portland, Ore. Video recorded at the scene showed children and families running away as black-clad Antifa militants tore apart the sound equipment and assaulted attendees with pepper spray and projectiles."

100% Fed Up said police did not intervene.

They should post signs at the exits of Portlandia: WARNING: LOOKING BACK COULD CAUSE YOU TO TURN INTO A PILLAR OF SALT.

ITEM 12: The Daily Caller screamed, "California Dixie Fire Has Now Burned An Area Larger Than New York City!!!"

I added the exclamation points.

The area is less than 2/10ths of 1% of California's land mass.

California is not on fire. The Daily Caller's pants are.

ITEM 13: Girl fight!





Don't mess with Mrs. T.ITEM 14: We Love Trump reported, "Vaccinated Italians Burn Their Vaccine Passports to Unite With Unvaccinated."

I carried a draft card.

I should have burned it. Not in defiance of the military, but in defiance opf a government that orders conscription in peacetime.

ITEM 15: Just the News reported, "The inventor of the basic technology used to develop the COVID-19 vaccines is warning that the Biden administration's aggressive universal vaccination policy is bad science that may very well cause more harm than good.

"Robert Malone, an immunologist and epidemiologist who identifies himself as the inventor of 'the core mRNA technology being used by Pfizer and Moderna to produce their vaccines,' wrote in the Washington Times this week that the Biden administration's 'strategy to universally vaccinate in the middle of the pandemic is bad science and badly needs a reboot.'

"Malone, who coauthored the op-ed with former Trump Defense Production Act Policy Coordinator Peter Navarro, claimed that Biden's universal vaccination/herd immunity approach to ending the pandemic is flawed, in part because 'the virus is now so deeply embedded in the world population that, unlike polio and smallpox, eradication is unachievable.'

"Malone also argued that the vaccines, 'while good at preventing severe disease and death ... only reduce, not eliminate, the risk of infection, replication, and transmission,' and that they carry the risk of 'by no means trivial' side effects, including 'serious cardiac and thrombotic conditions, menstrual cycle disruptions, Bell's Palsy, Guillain Barre syndrome, and anaphylaxis."

mRNA technology is at its infancy.

Good medicine and good science would be more careful with mRNA.