Eyewitness Siberia battles wildfires after hottest and driest June for 133 years - releasing high amounts of carbon into the atmosphere

Snip:
The city of Yakutsk is shrouded in a grey fog, as though draped in a shawl.

It's the smoke from forest fires we saw from the plane on our way in, spiralling up from the vast expanse of Siberian coniferous forest or taiga.

Our taxi driver advises us to come back in winter.

Minus 50C (-58F) is infinitely preferable to the smoke, he says with confidence.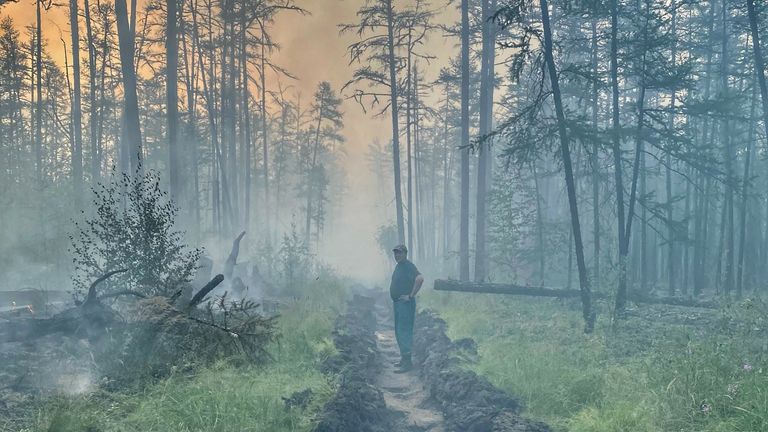 Image:Pavel Petrov has gone two or three days without sleep as he fights the flames. Pic: Anastasya Leonova
Siberia has always had a wildfire season but these past two years have been particularly intense. June in the Yakutia region was the hottest and driest since 1888.

The climate is continental - plus 30C (86F) in the summer and awash with mosquitoes, then down to minus 70C (-94F) in some parts during the winter. This year the thermometer in the Gorny District of Yakutia hit 39C (102F), with just 2mm of rainfall all month.