Microsoft: $2 Trillion Is Just The Beginning

Jun. 23, 2021 8:51 AM ET Microsoft Corporation (MSFT) 33 Comments15 Likes

SummaryMicrosoft is only the second US-based company to ever reach the $2 trillion valuation, joining Apple in the select club.I list below three reasons why Microsoft's financial performance and stock have been seemingly unshakeable in the past several years.A reasonable long-term PEG of 2.0x and rock-solid balance sheet further justify the investment, in my view.Looking for a helping hand in the market? Members of Storm-Resistant Growth get exclusive ideas and guidance to navigate any climate. Learn More »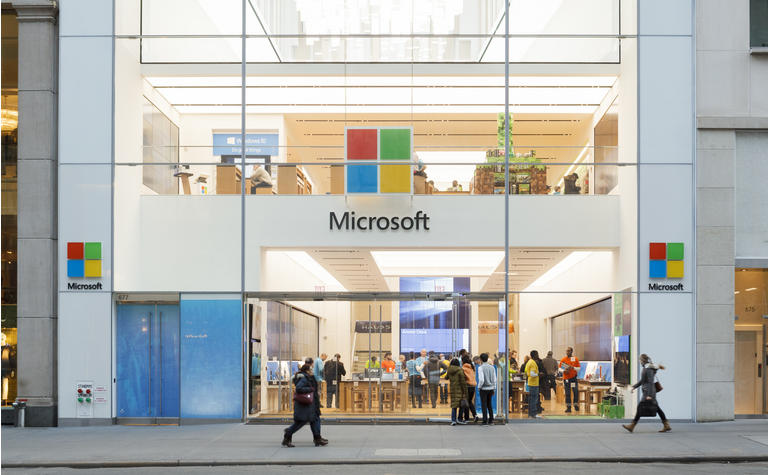 wdstock/iStock Editorial via Getty ImagesIt took ten months for another US-based tech giant to reach the $2 trillion valuation. After Apple ( AAPL) achieved the feat in August 2020, Microsoft ( MSFT) justified my label of "top FAAMG pick in 2021" and ended the June 22 trading session right at the $2 trillion mark (rounded to the nearest billion).

It is understandable that, at fresh all-time highs and testing the milestone level for the first time ever, some might feel uneasy about investing in this stock into strength. For instance, MSFT has handily topped the YTD performance of its key peers, AAPL and Amazon ( AMZN), as well as those of the broad market (see chart below).

However, I believe that Microsoft lends itself best for sustainable growth that is more predictable than its peers, a plus for long-term investors even at peak prices and fairly rich valuations.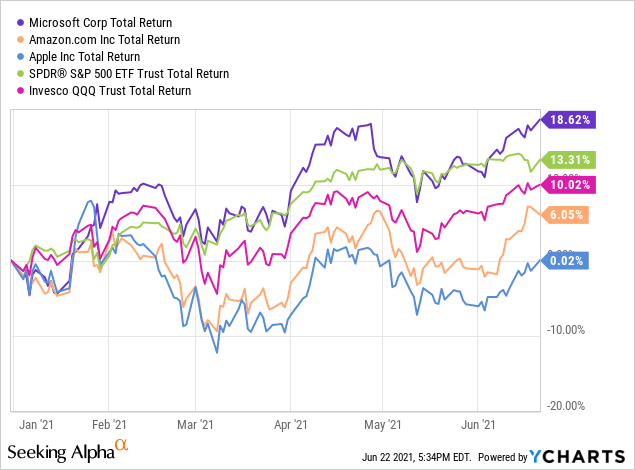 Data by YCharts
Microsoft Stock: $2 Trillion Valuation Is Just The Beginning (NASDAQ:MSFT) | Seeking Alpha