A 32-Year-Old Trader Is Driving 21,000 Amateur Stock Investors

EToro has gained a devoted following in Europe and is now looking to the U.S.

By Edward Robinson and Justina Lee
Bloomberg
October 1, 2020, 11:01 PM CDT
Updated on October 2, 2020, 9:05 AM CDT

Jay Smith isn't a professional money manager. He's just a 32-year-old living in southern England who spends his days playing the stock market.

But Smith, better known online as Jaynemesis, drives the investment decisions of more than 21,000 people with $40 million in assets who copy his trades on a digital platform called eToro. When he loads up on shares of FedEx, so do they, and when he shorts the Nasdaq index, they do that, too.

All of this is taking place on EToro, which calls its service copytrading. While the feature has played a key role in attracting more than 15 million users to the Israeli-British company — which is around the same level as online trading powerhouse Robinhood — the practice has yet to take root in the U.S. That might be about to change.

EToro plans to expand into the U.S. equities brokerage game in early 2021 and challenge Robinhood for the hearts and wallets of rookie investors who've embraced stockpicking big time this year. It's hook: providing a "social trading" network that lets millions of customers around the world share their market exploits and opinions, and replicate the bets of the best performers on the system. Think Facebook meets eTrade.

The company's biggest difference with rivals is this notion of copytrading. With the tap of a button, a customer can automatically duplicate the trades of dozens of other customers that eToro has designated Popular Investors. They perform like de facto money managers. Smith regularly communicates on the ups and downs of the market with his followers. When stocks skidded in early September he reassured them: "Perhaps you copied yesterday or today and you're sitting down 4% already and you're hovering over the uncopy button," he wrote. "STOP – DON'T PANIC. You don't need everyday to be in the green."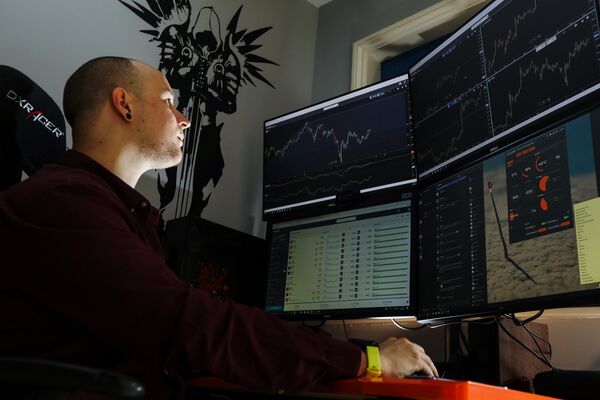 Jay Smith
Photographer: Luke MacGregor/Bloomberg
-----------------------
EToro pays Popular Investors up to 2.5% of the assets that follow them. Smith, as the No. 1 copytrader on the site, is pocketing $1 million. With his portfolio up 62% in 2020, he's been attracting droves of recruits. "Hi Jaynemesis, newbie copier here!" one recently posted on his social media feed on eToro's site. "I have no real idea on stocks but it seems like you do."

Consumer-protection advocates decry how eToro and its ilk are turning the market into something that looks like a game. And while retail investors have picked some of the biggest winners during this year's rally in stocks, study after study has shown that beating the market with an actively managed portfolio is almost impossible over the long term.

There's also been controversy. In June, a 20-year-old Robinhood customer killed himself after believing he'd lost about $730,000 on options trades, a tragedy that raised questions from lawmakers about the wisdom of letting inexperienced investors use tools normally deployed by professionals. A spokesman for Robinhood said the company is constantly working to improve its products and communications with customers.

As for eToro, it has long used a derivative called a contract-for-difference to let retail traders easily apply leverage and execute short positions on securities, commodities, and cryptocurrencies. In 2019, the U.K. Financial Conduct Authority imposed new restrictions on the sale of these instruments, including guaranteeing customers' losses don't exceed the funds in their accounts. The U.S. prohibits contracts-for-difference.

In making it easier than ever to copy amateurs, sell short, and use borrowed money — eToro's limit for stocks is 5 to 1 — the platforms are magnifying risk and fueling speculation, says Rainer Lenz, the former chairman of Finance Watch, a Brussels-based organization.

"You should not be selling these products and tactics to retail investors," says Lenz, a professor of finance at Germany's Bielefeld University of Applied Sciences. "It just promotes gambling."

Yoni Assia, the 39-year-old co-founder of Tel-Aviv-based eToro, counters that the site isn't rife with reckless trading behavior and the company urges its customers to exercise caution in the markets. It's just a new model.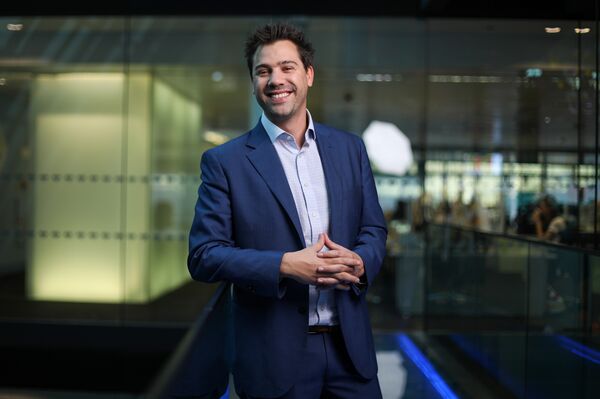 Yoni Assia
Photographer: Chris Ratcliffe/Bloomberg
--------------------------------

"Traditional financial institutions don't really offer a relevant experience for our generation," said Yoni Assia, the 39-year-old co-founder and chief executive officer of eToro. "We expect everything to be in real time, to be mobile, and to be social. That's what differentiates our platform."

In any event, he may have a tough time bringing its CopyTrading product into the U.S., at least in its current form. While there's no law barring the practice, securities lawyers say firms may face liability if traders on their books aren't registered investment advisers. Sharing opinions about stocks on eToro's social media feed and influencing how customers invest could constitute recommendations as defined by the Financial Industry Regulatory Authority, said Adam Gana, a securities attorney with Gana Weinstein in Chicago.

EToro, which already provides copytrading for cryptocurrencies in the U.S., says it's planning to introduce the same offering for equities after it irons out the details. Ads promoting the practice starring comic actor Alec Baldwin rapping about stocks and cryptocurrencies are already live on YouTube in other markets. Chances are the move will open a new legal frontier in retail investing.

"This is going to be scrutinized by regulators," said Amber Allen, general counsel for Fairview Investment Services, a North Carolina firm that advises and manages legal compliance matters for investment companies. "At the moment, there's not much in this space to address this model."

For young consumers hungry for new ways to play the market, eToro may be the next step in the evolution of personal investing. It has ambitions to be more than brokerage and is preparing to issue a debit card just like Robinhood does. And eToro's customers can copy more than other traders — the firm produces its own version of mutual funds called CopyPortfolios. They assemble securities under a theme — its InTheGame offering, for instance, comprises stocks of companies connected to the gaming industry. Another offering mimics the trades of legendary investor Warren Buffett.

"EToro could potentially carve out a niche but it would be going after the same young clients as Robinhood," said Michael Wong, an analyst with Morningstar who covers the brokerage industry. "Then again, many people, including me, didn't believe Robinhood would make a dent, so maybe eToro's social networking will make a difference in a changing market."

bloomberg.com