7. Poll finds impeachment helping Trump in Mich., Penn., Wis.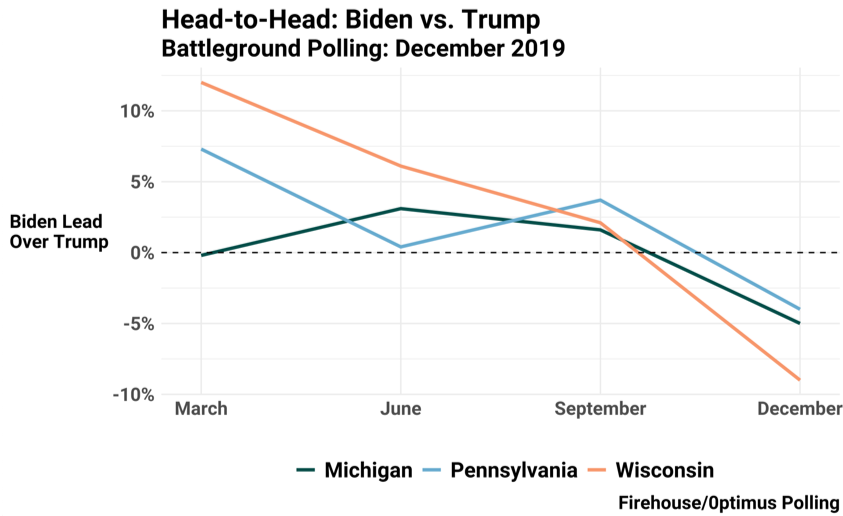 Graphic: Firehouse Strategies
Quarterly polling by the Republican firm Firehouse Strategies, with Optimus, had President Trump struggling in the mega-battlegrounds of Michigan, Pennsylvania and Wisconsin. But in the new edition, he beats every Democrat.

Firehouse partner Alex Conant tells me: "Democrats racing towards impeachment are at serious risk of leaving behind the voters they need to retake the White House next year."