plenty of room, remove the four screws holding the PSU in the case and it's easy to remove four screws holding the PSU cover which also holds the fan. I love these old HP Business machines....




My latest Win10 machine is similar HP8200 I5, I like lots of legroom......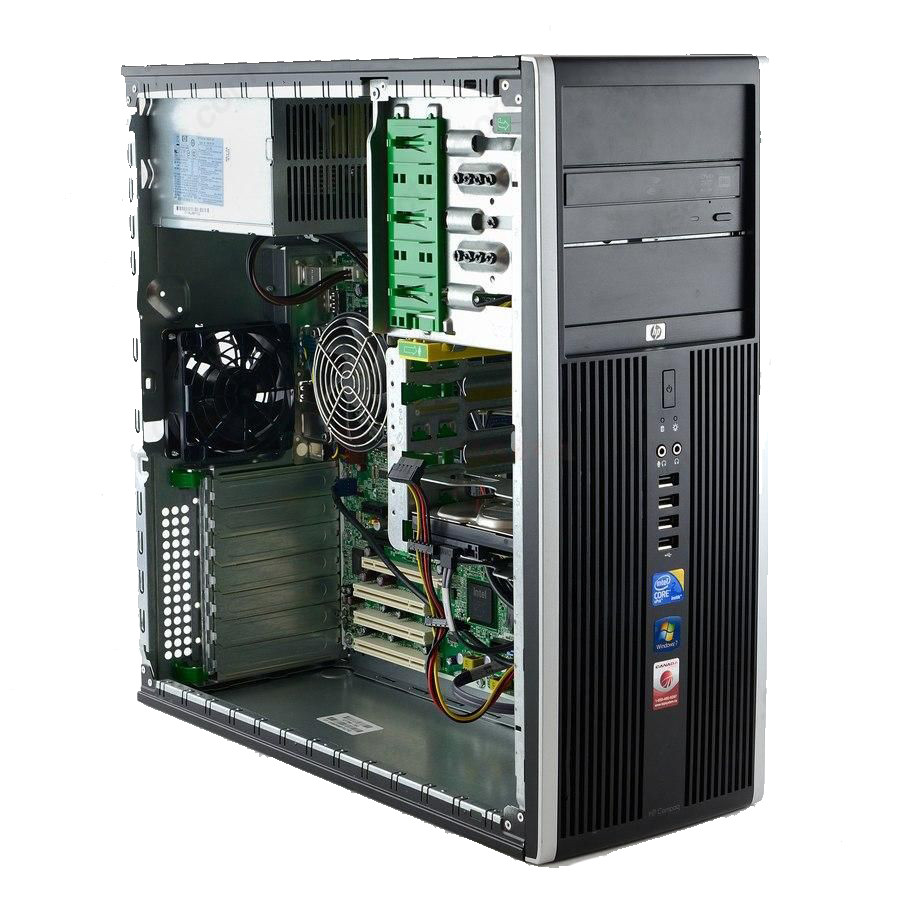 I have an older HP XW4600 I use for my camera server, you do not want to drop it on your foot! Chassis steel must be twice as heavy as the other two.