The conversion of nationwide UHF channels to telecom 5G data network will eliminate the need for large numbers of closely-spaced transmitters except in high demand areas like heavily populated urban centers.

Deutsche Telekom through their subsidiary T-Mobile paid $8.6 billion for this spectrum but they and other purchasers doesn't get access to all of the 600 Mhz Band 72 spectrum until 2020, which is the deadline for UHF television channels to stop broadcasting on this frequency.

This Band-72 frequency is lower than that currently used by AT&T and Verizon, so it better penetrates forests, buildings and other obstructions over long distances. One transmitter can cover a huge swath of low-population rural area. A network like Sprint's stuck with high-frequency bands will need to continue paying to use T-Mobile's network.

The very first 4G Band-72 phones were available last November with the new Samsung Galaxy phones introduced this week also supporting Band 72. Later this year Samsung will announce new 5G versions of their phones which use Band 72 when these phones and other 5G devices will be heavily promoted. - newsroom.t-mobile.com

T-Mobile has paid some broadcasters to leave early and installed 4G test installations in three rural communities starting with Cheyenne, Wyoming last August (see bottom photo). - newsroom.t-mobile.com

T-Mobile will roll-out the full Band 72 network starting in 2019 as an exclusively 5G LTE data network, and convert the three test markets to 5G. T-Mobile will eventually carry all voice traffic over LTE 5G as data.

I'd guess Samsung's fold-able 5G Band 72 Galaxy phones will not be available in 2019 but may be available in 2020 which might be a fortuitous time to upgrade to 5G unless your rural location forces your choice sooner. The phones will then, again, fit in a normal pants pocket. The Samsung clamshell patent actually requires the use of small motor to move internal components into place.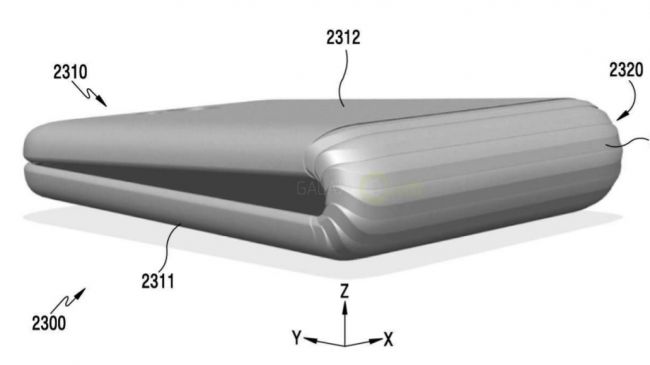 The first 4G 600 Mhz Band 72 test bed in Cheyenne, Wyoming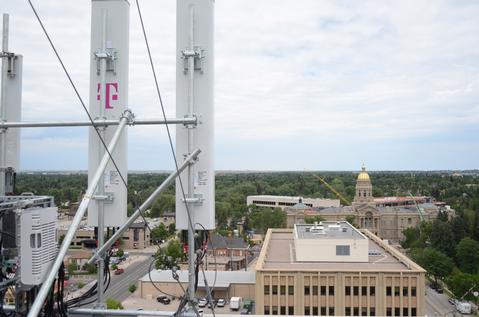 Trump claims, "We lose a lot with Canada. People don't know it," Trump said. "They have you believe that it's wonderful, and it is — for them. Not wonderful for us — it's wonderful for them."

If Europe and Canada don't like Trump's new tariffs on steel and aluminum, Trump has now threatened import tariffs on VW, Daimler FIAT and BMW cars - most all of which are manufactured in the US. While these brands are made in the US, many Ford and GM autos are actually imported from Canada along with 41% of America's aluminum and 16% of America's steel - which is 90% of Canada's steel exports.

The metal import tariffs will help the larger US producers owned by Luxembourg-based ArcelorMittal, German Thyssen-Krup, Moscow-based Evraz Plc and Brazil-based Gerdau SA which attended the White House dog and pony show along with Nucorp and US Steel.

Trump is suffering from Relevancy Deprivation Syndrome so is lashing out and doing anything he can to get attention, including self-harming behavior, which is something which we need to consider when reviewing his nearly fact-free performance art.