Why the My button is bigger than yours? Because Fox News triggered him:

Fox, 7:37 pm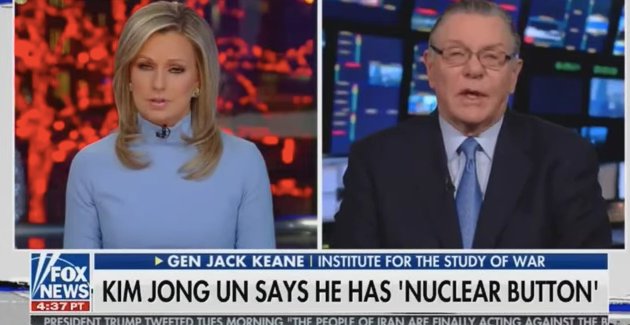 Trump, 7:49 pm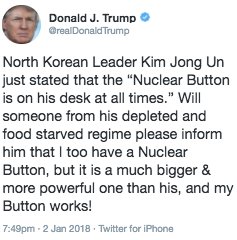 Questions of war and peace driven by kneejerk reactions to what some dingbat on Fox News says.


Earlier I wrote that he probably won't go to war with NK. But if someone on Fox News says he should, the order could go out just minutes later. The adults around him (Kelly especially, but also McMaster, Mattis) can't watch him 24 hours. Dumpty stays wired on 12 Cokes a day plus whatever else his hippie doctor prescribes. So he can stay awake almost all night.


Using the 25th Amendment is not some wild idea.