Carmakers Want Silicon Valley's Tech Without Its Patent Wars

By Susan Decker and Ryan Beene
Bloomberg
December 7, 2017

-- Automakers are learning the mistakes by smartphone companies

-- Ford, BMW among those looking for licenses without lawsuits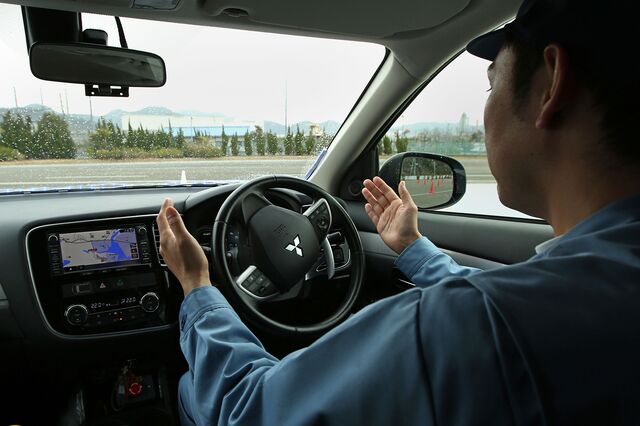 Race To Build Self-Driving Cars Accelerates
______________________________

As automakers turn their vehicles into app-laden computers on wheels, there's one habit they don't want to acquire from Silicon Valley: fighting over patents in court.

Manufacturers from

BMW AG

to

Hyundai Motor Co.

to

Ford Motor Co.

are trying to learn from the smartphone wars, which cost technology companies

hundreds of millions

of dollars in legal fees, as they prepare to revolutionize their vehicles.

"No sane automaker wants to repeat these wars, where the lawyers were the only winners," said William Coughlin, chief executive officer of Ford Global Technologies, Ford's intellectual property arm.

Automakers have ramped up their patent applications as they compete to roll out crash avoidance systems, on-board Wi-Fi and cars that can drive themselves. To avoid court battles over who gets paid and how much, competitors are banding together to jointly license technology, use non-proprietary software and

buying

or challenging patents that might be used in lawsuits against them.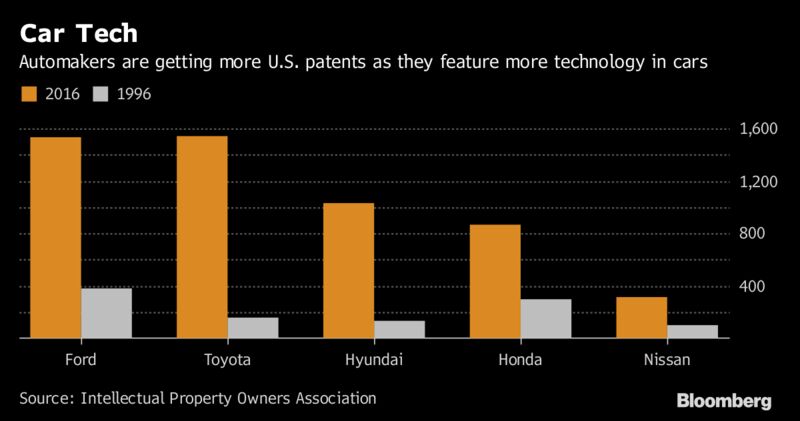 Both Toyota Motor Corp. and

Ford

were among the top 21 recipients of U.S. patents last year, with 1,540 and 1,530, putting them in company with Apple Inc., Qualcomm Inc., and Alphabet Inc.'s Google, according to figures

compiled

by the Intellectual Property Owners Association.

Toyota's recent patents cover ways to keep a vehicle in the proper lane and respond correctly at a traffic signal; Ford won rights to sensors that gather data from other vehicles and a system to measure customer satisfaction by expressions or statements made while driving.

The smartphone wars that began in 2010 were sparked by a clash of the phone and computer industries and pitted iPhone-maker Apple against manufacturers of phones that ran on Android, the operating system owned by Google. Microsoft Corp. also got swept in when it demanded royalties on phones that used Android.

Technology companies frequently resolve patent disputes -- others have been over computer memory, networking and video cards -- in court. But the big automakers tend to settle their fights more informally or let suppliers duke it out.

One way is by joining with other companies to share technologies. Many of the groups that are attracting automakers as members were created by Silicon Valley companies to limit the number of lawsuits filed by licensing firms known as patent assertion entities -- or by the pejorative term "troll."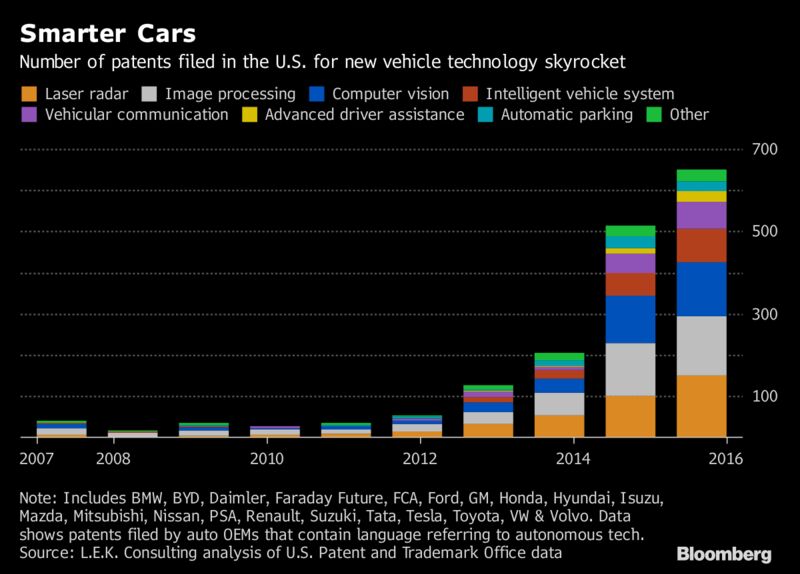 Ford,

Honda Motor Co.

, Hyundai,

Tesla Inc.

and

Volkswagen AG

are members of the

LOT Network,

a non-profit consortium in which companies pledge to continue to make their patents available to all members even if they sell them to another firm. Daimler AG, Ford, and Toyota are among those belonging to Unified Patents, which challenges patents at the U.S. Patent and Trademark Office. Ford also is a member of

RPX Corp.

, a risk management service that buys up patents and challenges patents that already have been issued.

Last week,

BMW

became the latest automaker to enter a licensing deal, agreeing to pay a per-car fee to gain access to a "pool" of patents related to wireless industry standards from companies including

Qualcomm

,

Ericsson AB

, Sony Corp. and eight others.

Pricing Patents

"They see every day there is litigation and they don't want that," said Kasim Alfalahi, head of Avanci LLC, a Dallas-based group that operates the patent pool. "They say, 'We have looked at this, we have studied this and we would like to avoid it.' "

Figuring out the proper royalty rates for use of industry standard technology has led to global fights among technology companies, the most prominent being

Apple

and Qualcomm's

three-continent combat

over what patent fees Qualcomm collects from each iPhone.

Automakers "look at the fights right now, and they understand that a lot of it has to deal with the pricing and expectations," said Alfalahi, who was Ericsson's top intellectual property counsel before starting Avanci.

Another way carmakers are cutting costs is by using non-patented technology.

'Wild West

'

Open Invention Network

, which buys and cross licenses patents related to the open source Linux operating system, has signed up companies such as General Motors Co. and

Daimler

, giving them free access so they can then build their own individual applications for on-board systems to monitor traffic patterns, help cars avoid crashes or perform other functions akin to a computer or smartphone.

Keith Bergelt, the network's CEO, said the battle between Apple and phones that used Google's Android operating system "created a culture that brought out the worst in many companies."

The automotive industry hasn't been completely immune to litigation. When it comes to self-driving vehicles, it's still somewhat of a "Wild West," with companies all over the country doing research and hoping to come up with the next big thing. That's already spawned a

nasty

fight, with Alphabet's Waymo claiming Uber Technologies Inc. stole trade secrets for the laser-based sensors known as Lidar.

Thousands of cars now run Apple and Google's operating systems for infotainment through their dashboard touchscreens in the form of Apple CarPlay and Android Auto. Ford and BMW are integrating the Amazon.com Inc.'s Echo into their dashboards.

A big chunk of the lawsuits against tech companies were an outgrowth of the dot-com bust, during which sharks picked up patents from bankrupt internet companies and then demanded royalties from companies that were still in business. Companies like

Delphi Automotive Plc

have expressed concern that the same thing may happen to companies that don't succeed in the autonomous car market, said Bruce Rubinger, founder of

Global Prior Art

, which conducts research on the validity of patents.

The automakers and suppliers have been investing in technology companies, so they will own rights to some of the research no matter what happens with the company, Rubinger said.

The relatively slow pace of change in the auto industry can help it

avoid

some legal problems. In the technology industry, new products are introduced every 18 months, but it can take four years or more for a new feature to go from the design stage to the showroom floor.

"Car manufacturing is different from that perspective -- it's not like smartphones where you can just outsource it," said Shawn Ambwani, co-founder of Unified Patents. "There are very few players who get into the market. Market share doesn't change dramatically every five years."

And the auto industry will be able to draw on the legacy of the technology industry's patent cases. Court rulings make it easier to invalidate patents and lower the amount of damages that can be awarded. Legislation also created a new procedure at the U.S. patent office that's been embraced by Silicon Valley for its reputation as a "death squad" for patents.

So far there have been few lawsuits over the new cars, though Ford's Coughlin said they will come because "everybody wants to protect their investments." Still, he said, he's not expecting a lot of patent litigation "unless somebody is acting unreasonably."

— With assistance by Keith Naughton



bloomberg.com