Not specific to Zynga, but an interesting article on the "art" of casual game development:

Silicon Studio's Yokozuna software is part of a bigger trend of artificial intelligence researchers looking to video games for complex challenges beyond chess and Go. Many of the recent advances in natural-language processing, and image and speech recognition, have come from deep learning, an AI sub-discipline that requires human-labeled data to work. Video-game environments are a good source of data because every interaction is recorded.

Game Makers Are Profiling Players to Keep Them Hooked

By Pavel Alpeyev and Yuji Nakamura

-- Psychological profile used to influence behavior, spending

-- Deep-learning software used to predict player actions

In the game industry of today, titles like

Clash Royale

and

Pokemon Go

are free for most people because there's a small number of players who pay for extras like special weapons and more lives. Game developers have to strike a delicate balance in this free-to-play model between drawing the masses and encouraging big spenders -- and they need both for a successful title.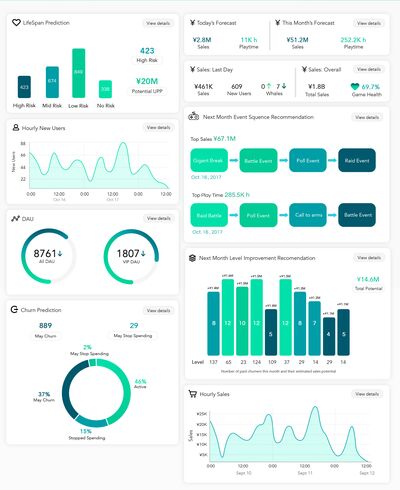 The dashboard of Silicon Studio's Yokozuna software.
Source: Silicon Studio
_____________________________



Silicon Studio Corp.

is trying to help by providing game makers with deep-learning algorithms to create what amounts to a psychological profile of each player. The Tokyo-based company's software predicts how long people will play, what levels they might achieve, how much money they might spend and on what. Even more important, the technology lets game creators mold player behavior to keep them hooked.

"Game data is perfect for studying human behavior," said

Africa Perianez

, chief data scientist at Silicon Studio and a former nuclear physicist at the European nuclear research organization CERN. "It's going to change the industry, change the direction of personalized games."

The machine-learning software, called

Yokozuna

Data after the highest rank in sumo wrestling, is drawing customers. Three publicly-traded Japanese publishers and a South Korean developer have signed up to use the product, Perianez said, declining to give their names because of confidentiality agreements. The company is also in talks with large European publishers of massive multiplayer online role-playing games, Perianez said. Silicon Studio shares rose as much as 3.8 percent in Tokyo trading.

Japanese and South Korean game publishers pioneered

the art of making money

from free-to-play titles. For years, they employed so-called live ops teams that use events, competitions and limited-time offers to get people to pay up. As those techniques mature, companies are turning to artificial intelligence and data-mining to influence players -- strategies similar to those Google and Facebook Inc. use for targeted advertising.

Silicon Studio was founded in 1999 as a unit of Silicon Graphics, the U.S. maker of high performance computers used for special effects in "Jurassic Park." The company was spun off the following year to focus on software tools for other game makers, like Yokozuna, and develops its own games.

"It's an extremely geeky company," said Serkan Toto, founder of consultant Kantan Games Inc. "For years they've done heavy lifting like creating rendering and physics engines, before getting into publishing games."

The company listed on the Tokyo Stock Exchange in February 2015 and saw its market cap climb to 44 billion yen ($390 million) within a month. Silicon Studio wasn't able to deliver lasting hit titles and shares have declined more than 80 percent since. Its market value is now about 8.5 billion yen.

Yokozuna, which was in development for two years, can tailor promotions to specific groups or individuals. For example, users at risk of quitting a game like

GungHo Online Entertainment Inc.

's Puzzle & Dragons may find it easier to win rare monsters or faster to advance through game levels. For Niantic Inc.'s Pokemon Go, Yokozuna could help schedule extra events for a holiday weekend -- and customize walking distances based fitness.

A

key challenge

in free-to-play gaming is maintaining a healthy ecosystem of players who spent a lot (called whales) and those who never pay (krill). Industry insiders, who favor marine-biology terms, call casual spenders dolphins. Whales usually comprise 1 percent of all players, but generate half of total revenue. Though krill may seem irrelevant for game developers since they don't pay, they are essential because paying users need competition from others to hand over their money. The whales need something to eat.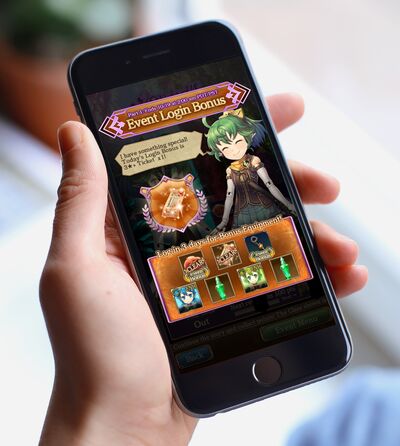 Silicon Studio has been using deep learning algorithms to tailor promotions to specific groups or individual players.
Source: Silicon Studio
___________________________

As more smartphone games became available for free, the industry adopted micro-transactions to generate revenue, selling digital trinkets and tokens. Even the simplest games operate virtual economies, with startups such as Scientific Revenue and Gondola offering analytics and dynamic pricing tools.

Enticing players to pay with custom incentives is tricky though. In July, fans of

Zynga Inc.

's CSR Racing 2 game revolted when they discovered some gamers paid $35 for content that others got for $5. The company apologized and offered compensation.

"One thing that is important to gaming culture is the sense of an even playing field," said Jane McGonigal, the author of the New York Times bestseller "Reality is Broken" and a game developer.

Silicon Studio's Yokozuna software is part of a bigger trend of artificial intelligence researchers looking to video games for

complex challenges

beyond chess and Go. Many of the recent advances in natural-language processing, and image and speech recognition, have come from deep learning, an AI sub-discipline that requires human-labeled data to work. Video-game environments are a good source of data because every interaction is recorded.

"There is no other field that has better data," said Perianez, who previously worked on predictions of mobile subscriptions and Coca-Cola sales. "You can measure habits continuously for years."



bloomberg.com