Morgan Stanley Predicts 10 Million Tesla Vehicles On The Road In 10 Years

3 hours ago by Steven Loveday

12 Comments



Tesla Model 3

It seems Morgan Stanley gets more bullish regarding Tesla on a daily basis.

This may come as no surprise to some since the electric automaker's stock has risen a whopping 63 percent thus far this year. Morgan Stanley analyst, Adam Jonas, has gone so far as to say that there could be some 32 million Tesla vehicles on the road globally by 2040.

At this point, it's still somewhat rare for most people to see a Tesla on their daily drive. This is especially true if they live outside of areas like California or other CARB states, or major foreign markets like Norway.

If Jonas is even close to correct with his recent estimates, the company is soon to become a household name.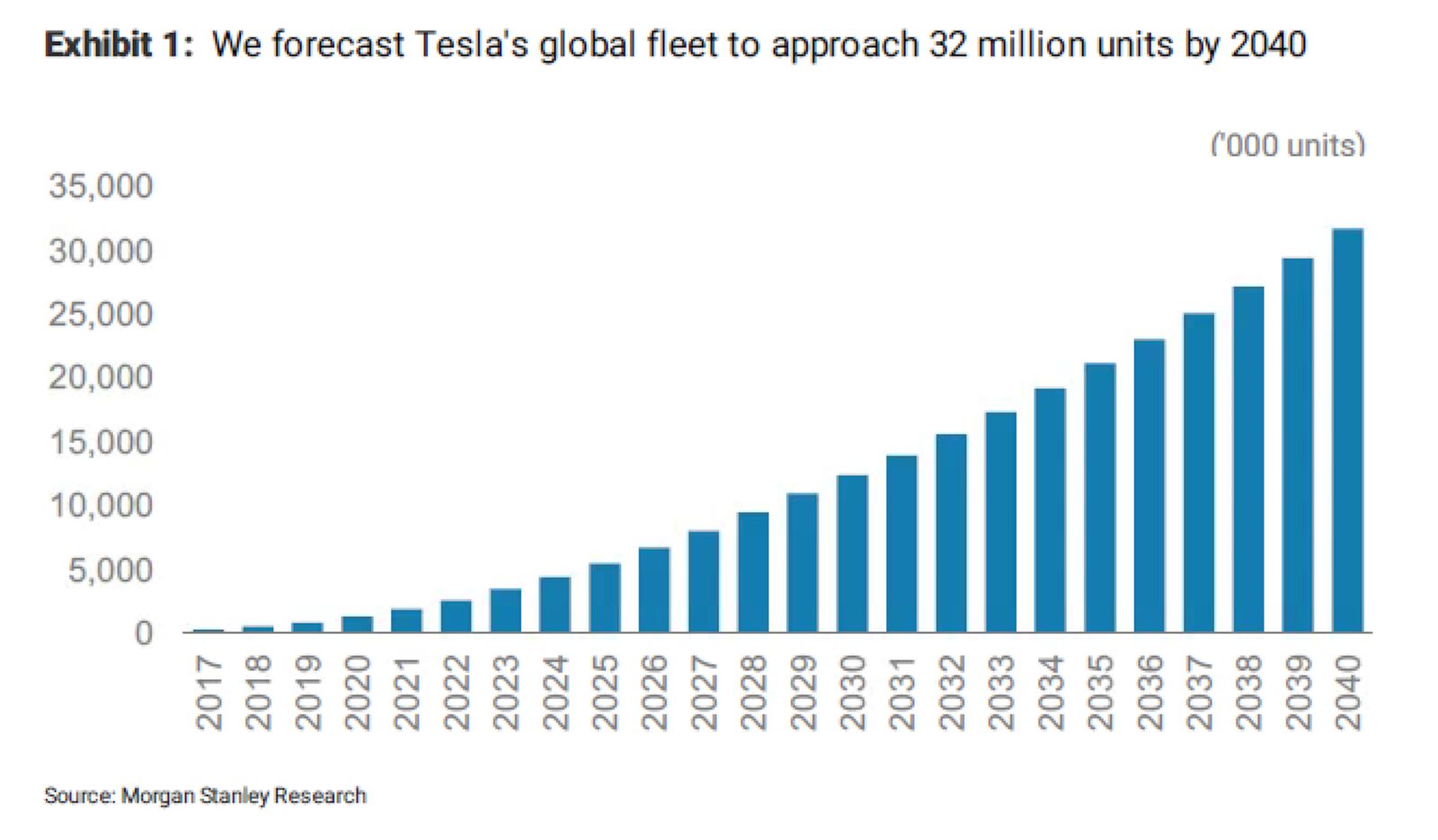 Image Credit: Morgan Stanley Research via Bloomberg

According to Bloomberg, Adam Jonas, head of automotive research at Morgan Stanley, wrote in a note to clients:

"With the launch of the Model 3, we forecast the Tesla car population to multiply three times by the end of 2019. It has been generations since the investment community witnessed such a high growth rate in the population of a single auto firm."

insideevs.com

Source: Bloomberg