Silver Bull Announces The Start Of A 2000 Meter Underground Diamond Drill Program At The Sierra Mojada Project, Coahuila, Mexico.

August 30. 2017

Vancouver, British Columbia -- Silver Bull Resources, Inc. (TSX: SVB, OTCQB: SVBL) ("Silver Bull") is pleased to announce the start of a 2,000 meter underground diamond drill program targeting the newly identified zone of high grade sulphide mineralization recently identified at its Sierra Mojada Project in Coahuila, Northern Mexico.

* The proposed drill program uses the company owned Termite drill rig to target sulphide mineralization from historical underground workings.

* Highlights from select channel samples in the new sulphide zone include:

1. Sample 25736 @ 1130g/t silver, 22% zinc, 3.26% lead, 12.8% copper.
2. Sample 25727 @ 1315g/t silver, 0.05% zinc, 9.0% copper.
3. Sample 25735 @ 713g/t silver, 3.4% zinc, 0.14% lead, 1.1% copper.
4. Sample 25805 @ 491g/t silver, 24.7% zinc, 1.6% copper.
5. Sample 25739 @ 495g/t silver, 7.09% zinc, 2.68% lead, 1.06% copper.
6. Sample 25728 @ 392g/t silver, 0.4% zinc, 1.8% copper.
7. Sample 25732 @ 329g/t silver, 42% zinc, 3.2% lead, 1.65% copper.
8. Sample 25806 @ 277g/t silver, 19.65% zinc, 18.3% lead, 0.7% copper.
9. Sample 25803 @ 73g/t silver, 19.2% zinc, 4.8% lead, 0.3% copper.
10. Sample 25802 @ 42g/t silver, 10.5% zinc, 2.4% lead, 0.17% copper.
11. Sample 25801 @ 33g/t silver, 8.1% zinc, 3.4% lead, 0.1% copper.

The proposed drill program will utilize the company owned Termite drill rig, which is capable of drilling up to 100 meters of HQ diamond core. The purpose of the program is to test grade, thickness, and continuity of the sulphide mineralization over an east-west strike of approximately 300 meters recently identified and accessed through the reconditioning of historical mine workings. Five drill stations are presently planned with more expected to be added as the drill program progresses.



Figure 1. Location of the new sulphide zone of mineralization in relation to the previously defined oxide 43-101 resource previously defined at Sierra Mojada. This new zone will be the initial target of the planned drill program.



Figure 2. Plan View map of the underground working and sample locations for the initial channel sampling program. Mapped zones of continuous mineralization are also shown. These east-west trending zones will be the target of drill program expected to start at the end of the month to test the continuity of the mineralization along strike and down dip.



Figure 3. Plan View map of the underground workings and sample locations from the initial channel sampling program which identified the new zone of sulphide mineralization. Mapped zones of continuous mineralization are also shown. These east-west trending zones will be the target of the underground drill program with the prepared drill sites shown in the image below.

Tim Barry, President, CEO and director of Silver Bull states, "This program will aim to extend our known zone of sulphide mineralization. Spatially this zone sits below the oxide resource at Sierra Mojada and is interpreted to be an extension at depth. There is potential for this area to be a feeder zone which emplaced the flat lying "manto" ore body which forms the current resource defined at Sierra Mojada."

About the Sierra Mojada deposit: Sierra Mojada is an open pittable oxide deposit, as disclosed in the NI43-101 "Technical Report on the Resources of the Sierra Mojada Project Coahuila, Mexico" dated June 8, 2015, with a NI43-101 compliant measured and indicated "global" resource of 58.7 million tonnes grading 3.6% zinc and 50g/t silver at a $13.50 NSR cutoff giving 4.670 billion pounds of zinc and 90.8 million ounces of silver. Included within the "global" resource is a measured and indicated "high grade zinc zone" within the Lerchs-Grossman (LG) Optimized Pit of 10.03 million tonnes with an average grade of 11% zinc at a 6% cutoff, giving 2.426 billion pounds of zinc, and a measured and indicated "high grade silver zone" of 19 million tonnes with an average grade of 102.5g/t silver at a 50g/t cutoff giving 62.6 million ounces of silver. Mineralization remains open in the east, west, and northerly directions. Approximately 60% of the current 3.2 kilometer mineralized body is at or near surface before dipping at around 6 degrees to the east.

Sample Analysis and QA/QC: All samples from the channel sample results above and from the drill program are/will be analyzed at Bureau Veritas in Vancouver, BC, Canada. Samples will be first tested with the "MA300" procedure which analyzes for 36 elements using a 4 acid digestion. Samples with silver values above 100ppm are re-analyzed using the FA350 procedure which is a fire assay with a gravimetric finish. Samples with zinc, lead, and copper values above 10,000ppm (1%) are re-analyzed using the AR402 procedure which is a near total aqua regia digestion.

A rigorous procedure is in place regarding sample collection, chain of custody and data entry. Certified standards and blanks, as well as duplicate samples are routinely inserted into sample shipments to ensure integrity of the assay process.

About Silver Bull: Silver Bull is a mineral exploration company whose shares are listed on the Toronto Stock Exchange and trade on the OTCQB in the United States, and is based out of Vancouver, Canada. The "Sierra Mojada" project is located 150 kilometers north of the city of Torreon in Coahuila, Mexico, and is highly prospective for silver and zinc.

The technical information of this news release has been reviewed and approved by Tim Barry, a Chartered Professional Geologist (CPAusIMM), and a qualified person for the purposes of National Instrument 43-101.

On behalf of the Board of Directors

"Tim Barry"

Tim Barry, CPAusIMM
Chief Executive Officer, President and Director

INVESTOR RELATIONS:
+1 604 687 5800
info@silverbullresources.com

silverbullresources.com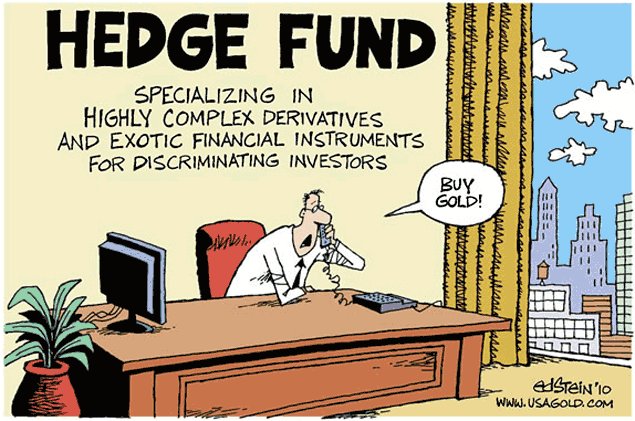 Dan