Airbnb morphs as it approaches its IPO:



Airbnb's Mega Hosts Are Turning It Into Just Another Travel Booking Site

With hundreds of listings and major corporate backers, a new breed of Airbnb host is changing the fundamentals of the service.



Venessa Wong


BuzzFeed News Reporter
Posted on June 8, 2017, at 2:16 p.m.

Of Airbnb's many hosts,

Jan

stands out.

Jan's profile photo shows a man with dark hair and a woman in sunglasses — and it's not clear which one is Jan, or even if either of them is Jan.

"Jan confirmed my request within 10 minutes. She set me up in an amazing studio," wrote one reviewer of a property in the US Virgin Islans. "Jan was communicative and helpful, his place is great," went another in Montana.

Jan is a busy man, or woman. The Airbnb host has 1,083 properties listed on the site, from Fiji to the Ozarks. More than 760 reviews have been written about the properties, and they're generally very positive.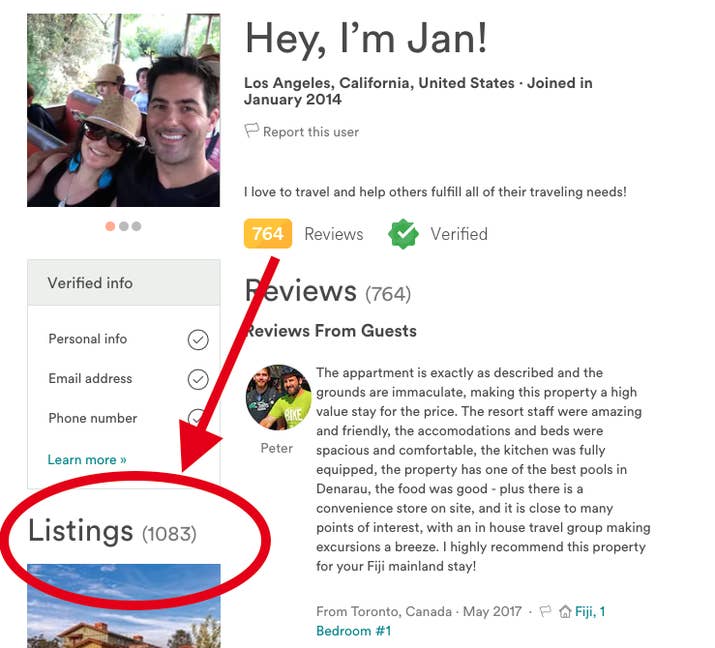 It suggests Jan is more than just your typical host, renting out a spare room or second home for extra cash. And there are many more like him. Or her. They're the faces of a changing Airbnb — one that's moving away from its home-sharing roots and embracing the commercial hospitality industry.

Take

Kara,

who has 854 listings, or

Mike

who has 339. Inside Airbnb, an activist-run analytics tool, identified more than 100 hosts on the site who each have more than 100 listings. Among them were 39 hosts with more than 200 each.

These mega hosts are part of a broad change in the way Airbnb works. While the company still likes to describe itself as a marketplace for tourists to get cozy in real people's homes — "Don't go there. Live there," it urges starry-eyed travelers — it is working hard behind the scenes to bring commercial-scale hosts onto the platform. Last fall, it began offering bulk management tools to help such hosts handle large numbers of properties, and allowed them to sync their own databases with Airbnb's systems.

The tools are now being used by hotel companies, property managers, and a new breed of entrepreneurs to market their available properties, just like they do on sites like Expedia, Booking.com, and TripAdvisor.

The results speak for themselves. Just 10% of property managers in the US used Airbnb in 2012, estimates Douglas Quinby, a senior vice president at travel researcher Phocuswright. That rate is now closer to 50%, he believes.

"It does raise an interesting question for Airbnb as a brand," Quinby told BuzzFeed News. "There's a message they're trying to convey — home sharing, traveling like a local, experience local culture, stay in a private home — but actually a growing percent of listings are not really someone's home. It's a condo that is one of 1,000 others that look the same and are run by a hotel-like property management company with a front desk check-in."

Many of Jan's properties fit that description. Clues lie in the reviews, where some of Jan's guests identify the places they stayed at as being run by Wyndham, a publicly traded operator of resorts, timeshares, and hotel brands like Howard Johnson, Super 8 and Ramada. Reverse searches of the images used in many of Jan's listings found the photos being used on the websites of Wyndham hotels and resorts.

A series of exchanges with Wyndham representatives eventually led to

Wyndham Vacation Ownership

— "the world's largest timeshare organization," which operates 219 vacation ownership resorts in North America, the Caribbean and the South Pacific.

Jan's listings "are in fact managed by one of our owners," a company spokeswoman told BuzzFeed News, referring to the timeshare owners whose investments entitle them to a given number of nights at the company's properties each year. "We have noticed owners opting to utilize their ownership to pursue speculative listings/advertisements," the spokeswoman said.

Here's how that likely works: Wyndham's timeshare investors can reserve at any property in the company's network. So people like Jan list a large selection of rooms from across its many resorts, and if someone actually books one of them, Jan then reserves it.

Wyndham does not currently work directly with Airbnb to market its rooms.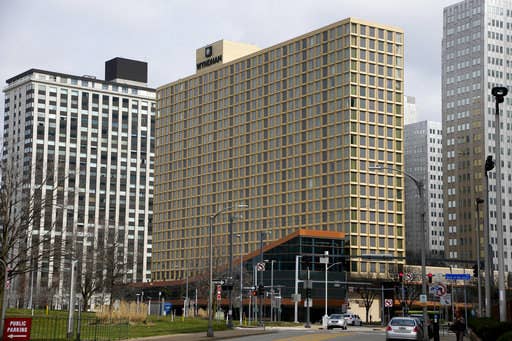 Keith Srakocic / AP Share On facebook Share On facebook Share Share On pinterest Share On pinterest Share On pinterest Share On pinterest Pin
The Wyndham Grand hotel, in Pittsburgh.
_________________

Jan's guests seem happy to participate in the mirage of the friendly Airbnb host, even if they're really just checking in at a resort via the front desk. "Jan's place is wonderful value in a lovely green resort setting," one reviewer said, describing a Wyndham resort on Denarau Island in Fiji.

Jan declined to be interviewed for this story, and it's not clear if they are working alone or as part of a group. "Thank you for contacting me. Please explain benefits of this?" they replied to one request to speak. "I guess you cannot explain how this benefits me," they said in a follow up.

Resort settings and hotel rooms are not the home-sharing that Airbnb's identity is built on, but this professionally managed corner of its ecosystem is quickly expanding as the company — which expects to make

$2.8 billion

in revenue this year — stretches far beyond its crash-in-a-spare-bedroom persona.

According to Airbnb spokesman Nick Papas, vacation rental companies, corporate housing providers and even some hotels are now using Airbnb to market their rooms. But "the overwhelming majority of hosts have one listing and occasionally share their space," he said. In some cities, Airbnb also has a policy prohibiting hosts from sharing listings at more than one address.

Quinby, from Phocuswright, has heard a variety of stories of commercial approaches to Airbnb hosting. "There are many hotels, lots of experimentation by the individual properties of some chains, and enterprising folks who take out long-term leases on multiple units and rent them out on Airbnb (which crosses into a very grey legal area)," he wrote in an email.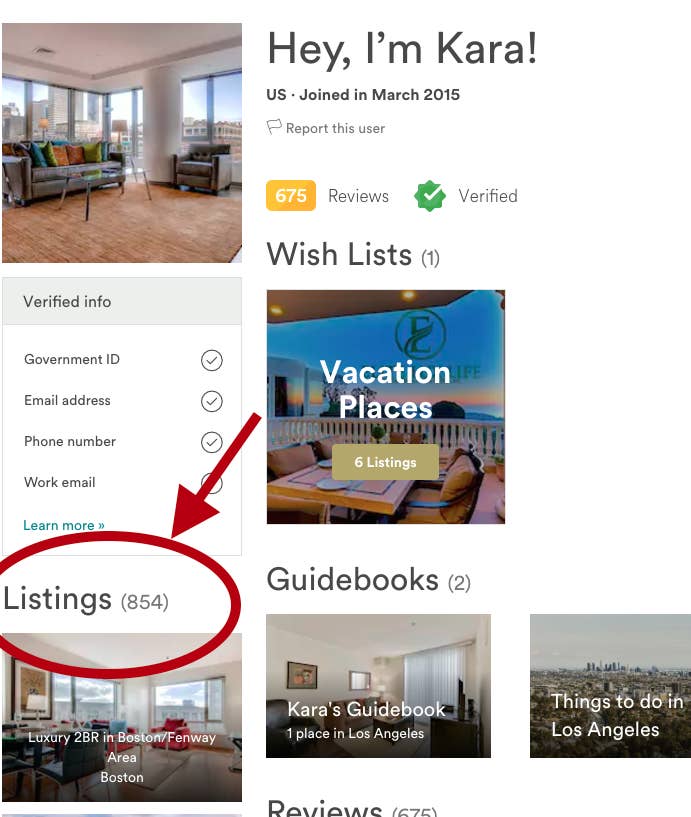 The world of the Airbnb mega-hosts is familiar territory to John Banczak.

In 2012 he founded

TurnKey Vacation Rentals

, an online property management company that lists rooms across more than 25 travel booking sites, including TripAdvisor and HomeAway. Until recently, it operated on Airbnb as "Julie" and "Erica," the company's first guest managers. At some point, Banczak recalled, one of the accounts had more than 1,000 listings.

"For a long time you had to list yourself as an actual person," he said. "You'd see listings under one profile, and that would be the property manager."

It wasn't until Airbnb launched its tools for professionals last year that TurnKey was able to relaunch on the service under an official company profile.

"Airbnb had a change. They created a team a few years ago to deal with property managers," Banczak said, in an effort to increase the supply of entire-home rentals, especially in vacation destinations like resorts and ski towns. "This is the next big thing in this space," he said.

TurnKey has raised to $41 million from investors since 2013, according to Crunchbase.



A protester in 2014, demonstrating outside a San Francisco apartment building that allegedly evicted its tenants to make way for AirBnb rentals.
_________________________


The professionalization of Airbnb and the rise of its mega-hosts worries housing advocates, who say it further enables investors to turn scarce inner-city apartment buildings into virtual hotels.

Those concerns have been pounced on by Airbnb's many opponents. "They've made it easier to commercialize the operation, which makes it good for Airbnb but harmful for cities with acute housing shortages," said Austin Shafran, a spokesman for anti-Airbnb group

Share Better

, which is

funded by

a New York-based hotel workers union.

Troy Flanagan, the head of state and local government affairs for the American Hotel and Lodging Association, said Airbnb has long enabled a grey area in between private room rental and commercial hotels. This new class of mega-hosts, he said "are a function of the gray area, a player in it, and enabling it."

It also concerns some of the company's old-school hosts — regular people trying to make some cash from their spare bedroom. As Airbnb transforms, some worry they'll be left behind.

"If your first experience is a resort, and the next is my home, it's not the same," said Alice Hershberger, who rents out a bedroom in her North Carolina home. She also worries it could affect her all-important guest reviews. "How is a guest supposed to score a hands-off management company with a full staff of labor, each trained to do a specific job perfectly the same way as a host who has to assume all those roles themselves?



buzzfeed.com