AVIATION - DEFENSE - MARINE


FORM 10-K RELEASED MARCH 8TH

FIRST STEP TO BECOME FULLY REPORTING!

THIS STOCK HAS ALL THE INGREDIENTS TO BE A HEAVY

HITTER & START TRADING ON THE NASDAQ!

"This was followed by Northstar being invited to be a junior partner on Lockheed Martin's team for the pursuit of a $3.2B military helicopter contract." "This venture opened new relationships for Northstar within their company. "

"Lockheed Martin then contracted Northstar to develop and build the underwater portion of an anti-terrorism sonar system, designed to protect aircraft carriers and other ships of the US Navy from terrorist diver attacks."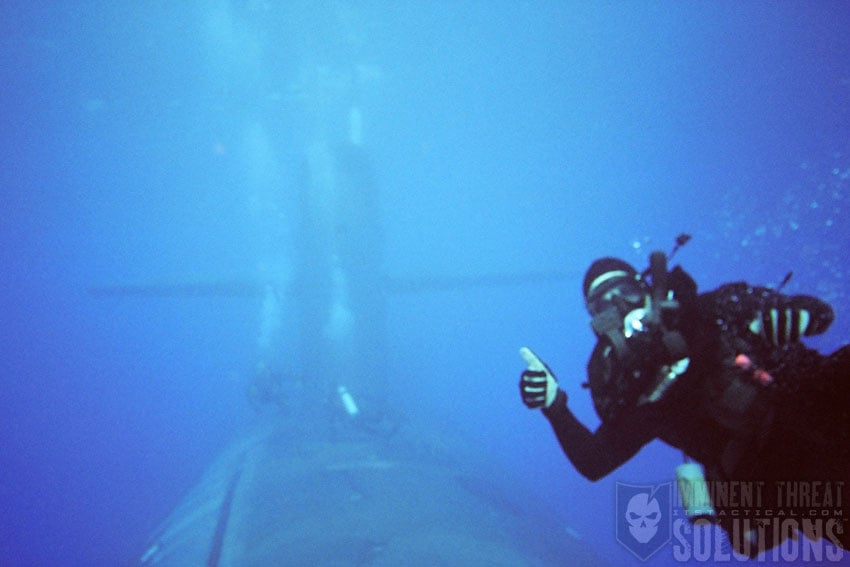 "This was a major effort and Northstar successfully accomplished the work in the required short timeframe."




Dear Shareholders,

As you are aware, we are taking Northstar in a new direction, one in which the
Company is making and selling its own systems rather than being a contract
manufacturer. We are now expanding into the growing

aviation

manufacturing

and
distribution industry, which is an excellent fit for the talent pool in and around the
company.

The Company became the majority owner of a newly formed company, Northstar


Sealand

Enterprises Ltd. (NSEL), in early 2015 and, since then, NSEL has
constituted the operational side of Northstar.

We at Northstar and NSEL have set corporate goals for 2016 which we believe are
realistic and accretive in revenue creation.

A high priority for Northstar is to become current with its 1933 Act reporting
requirements with the Securities and Exchange Commission (SEC). Our goal for
2016 Q1 is to complete the financial statements in arrears, file with the US SEC
EDGAR Filing Division and return to the OTCQB trading platform.

We believe that in 2016 Q1/Q2, NSEL should complete negotiations with an
international aerospace company and sign an agreement for the rights to a single
engine turboprop commercial aircraft. This plane has an excellent performance
history and new enhancements are now being implemented. With the agreement
signed, NSEL plans to initiate production and roll out a marketing program aimed
at introducing the new version of the plane in the world marketplace

Northstar has been actively pursuing a

capital

raise

to be utilized for its own public

company activities and for NSEL's operational needs. Our goal for 2016 Q1/Q2 is
to use these funds to support, amongst other activities, the development of NSEL's
corporate Quality Infrastructure.
In 2016 Q2, NSEL goals are to sign

joint

marketing

agreements

and appoint
domestic and international sales representatives. The sales representatives and the
NSEL executive team will work aggressively to make sales presentations to
qualified end-user prospects with the goal of closing our first order.

In 2016 Q3/Q4, NSEL expects the international aerospace company to complete
the enhancements of the

prototype

aircraft

and to complete the overseas
certification & test fly a prototype of the aircraft. Concurrently, NSEL plans to
make significant progress toward North American certification. Our goal, in this
period, is to ship the first aircraft to the end-user.

Another goal of the NSEL sales
team is to close an order for a second aircraft to be delivered in 2016 Q3/Q4.
In 2016 Q4, Northstar has the goal to raise additional working capital for
investment in infrastructure and production transition to North America from
overseas.

2016 looks to be a year when Northstar Electronics, Inc. establishes itself as a
solid, progressive company. In 2017, we expect to build on our 2016 efforts and
achieve significant sales growth. In the longer term, Northstar, through NSEL,
aims to become an international leader in the turboprop single engine
manufacturing, marketing, sales, and MRO (Maintenance, Repair and Overhaul)
business.

Your continued

shareholder

support

is greatly appreciated as we move towards the
production of new advanced aircraft which will have the capabilities to make it a
success in the world of fire-fighting and agriculture.
Best Regards,
Wilson Russell, Ph.D.
Chairman/CEO/President




The Ibox is under construction and will be updated once Northstar's websites are completed.
In the mean time, check out the current information as of January 15, 2016.

Email received, January 14, 2016, from Bob Patterson, Manager of Marketing and Sales of Northstar Sealand Enterprises Ltd:

Thank you for your interest in NEIK.

I can confirm that we are working to get current with the SEC and to return to the OTCQB asap, and are making good progress with that. We have engaged a new auditor who is busy completing financials for submission.

We are working towards signing an agreement with an international aerospace company to acquire the Type Certificate and tooling to allow us to start manufacturing a Canadian turboprop commercial aircraft for the world market.
The team has been working on this for over 14 months, doing everything from market surveys and marketing plans, to supply chain inquiries and factory visits, leading to drafting of a final agreement. We making good progress there, as well.

Our efforts are aimed at doing whatever we can to rebuild the Company so it can have both a solid foundation and a vibrant future.

We posted updates to both websites yesterday afternoon.
New websites for Northstar Electronics and Northstar Sealand Enterprises Ltd. are in progress, and will be posted once all agreements are in place and we can proceed with marketing.
We are bound by NDA's, until all contract details are final, unfortunately. While we are very close to completing this 14 month-long task, it might take another month or two to get all the paperwork in place.

I am copying Mr. Russell on this as he will likely be pleased to send you more information on our current private placement offering, perhaps after an NDA ... or a telephone conversation.

This is certainly an exciting opportunity, and I hope you will join us in the investment !

Bob Patterson
Bobp@NSLAero.com
nslaero.com

Robert Patterson,
Manager - Marketing and Sales,
Northstar Sealand Enterprises Ltd.,
22 Baronwood Ct.,
Brampton, ON L6V 3H6





Who is Bob Patterson for those that have been involved with NEIK:

Patterson AeroSales
September 2008 – Present (7 years 5 months)
Web: www.PattersonAeroSales.com
Looking to expand into new product lines, now that we are no longer exclusive to Murphy Aircraft.
We have new Sales Advisors ready to start in 3 countries, in addition to the 2 we have
worked with for 8 years. Interested in hearing from LSA manufacturers.

Have been approached to handle Sales & Marketing for a new built-in-Canada certified singleengine commercial turboprop. We will be working with Northstar Electronics Inc. (Northstarelectronics.com), a partner in Northstar Sealand Enterprises Ltd. (NSLAero.com).
(This is also an investment opportunity- next round $10MM !)
Currently doing market analysis, and researching customer purchase financing, fleet leasing, group insurance, etc. for the light turboprop market in North America.
Authorized to start sales on August 10th, 2015. Have already expanded the NSL web site and started contacting prospects. We welcome offers of financing,

leasing

service

, insurance, & expressions of interest in the aircraft. (Email: bobp @ nslaero.com ) ... remove spaces ...
Now scheduling demo flights for 2016 season.



Share Structure
Authorized Common Shares: 37,628,159
Authorized Preferred Shares: 43,143,688

Total Shares as of January 12, 2016: 80,771,847



SHARE INFORMATION




Authorized Shares




-Preferred Shares 20,000,000




-Common Shares 100,000,000





Issued and Outstanding




-Preferred Shares 522,336




-Common Shares 62,002,824





Estimated Float 34,000,000



Transfer Agent
Jason M. Bogutski - President
Signature Stock Transfer, Inc.
2632 Coachlight Court
Plano, Texas 75093
Telephone
972.612.4120

More about Northstar
Northstar Electronics, Inc., along with Sealand Aviation Ltd., has created a jointly owned company, Northstar Sealand Enterprises Ltd. The new company was set up to pursue opportunities in the aviation business, specifically to assemble, certify, manufacture, service, repair, overhaul, market and sell modern turboprop one engine commercial airplanes under license from an original equipment manufacturer.
The company is incorporated in Canada and located in Vancouver, British Columbia. Northstar Electronics,Inc. owns sixty percent (60%) of the shares in the new company and SealandAviation Ltd. owns forty percent (40%) of the shares.

Northstar Electronics, Inc. ("Company") is currently working on a potential arrangement with a subsidiary of an European aerospace company to assemble, co-manufacture and market a single engine turbo-prop airplane for commercial applications. To support these endeavours, the Company is attempting to raise funds through a private placement.

Northstar Electronics's joint venture company with Sealand Aviation, Northstar Sealand Enterprises Ltd. (NSEL) , is working to secure licence/distributor agreements with an Original Equipment Manufacturer (OEM) to assemble, certify, manufacture, service, repair, and market a new version of a turboprop single engine airplane for the North & Central American, and other markets. The airplane is used in multi-purpose commercial applications in a growing market.

Since the last update, progress has been made, and we are currently working towards completing financial and contractual arrangements. Additional market areas recently gained should add considerably to our potential sales.

We are continuing our market research and planning new sales strategies to generate orders from the multiple new markets. Letters of expression of interest in the new aircraft have been received from prospective customers.

We are planning

flight

demonstrations

for next year, with first deliveries expected in late summer 2016.

Work is progressing on Northstar's intent to become current with its SEC reporting in as short a time frame as possible.
As we stated previously, once we achieve our objectives, we believe that our share price will respond favorably and that it could reach a reasonable and stable price range.

Northstar is currently raising funds through a Convertible Preferred Share Private Placement. The funds are intended to be used to complete the work required to become current with the Company's SEC filings, to return to the OTCQB trading platform, and for working capital for the current phase of our planned new aviation business.

Northstar has a long history of developing and manufacturing defense and commercial electronic and mechanical systems. The company is now being restructured to go forward with a renewed focus on the development of a new aviation business and carry out work to develop innovative sonar systems. In addition to a small number of internal personnel,

Northstar's new business model utilizes outside expert associates to ensure that we have world class talent working on our projects.








Discover Advanced Options Trading
on E*TRADE Pro.
Open an Account Today.

Options: Sign up for 'Northstar Electronics ' E-Mail List

1D
1M
2M
3M
6M
1Y
2Y
3Y
5Y

Northstar Electronic (NEIK)
0.044 ? 0.001 (2.33%)
Volume: 414,632 @ 11:16:57 AM ET


Bid
Ask
Day's Range


NEIK Detailed Quote