Hi Chip, Japan is a very perplexing situation all around.......

The 10 Year Japanese Government bond keeps lower and lower into deeper negative yield territory




The USD/JPY.... the Yen is continuing to appreciate against the USD and the EUR.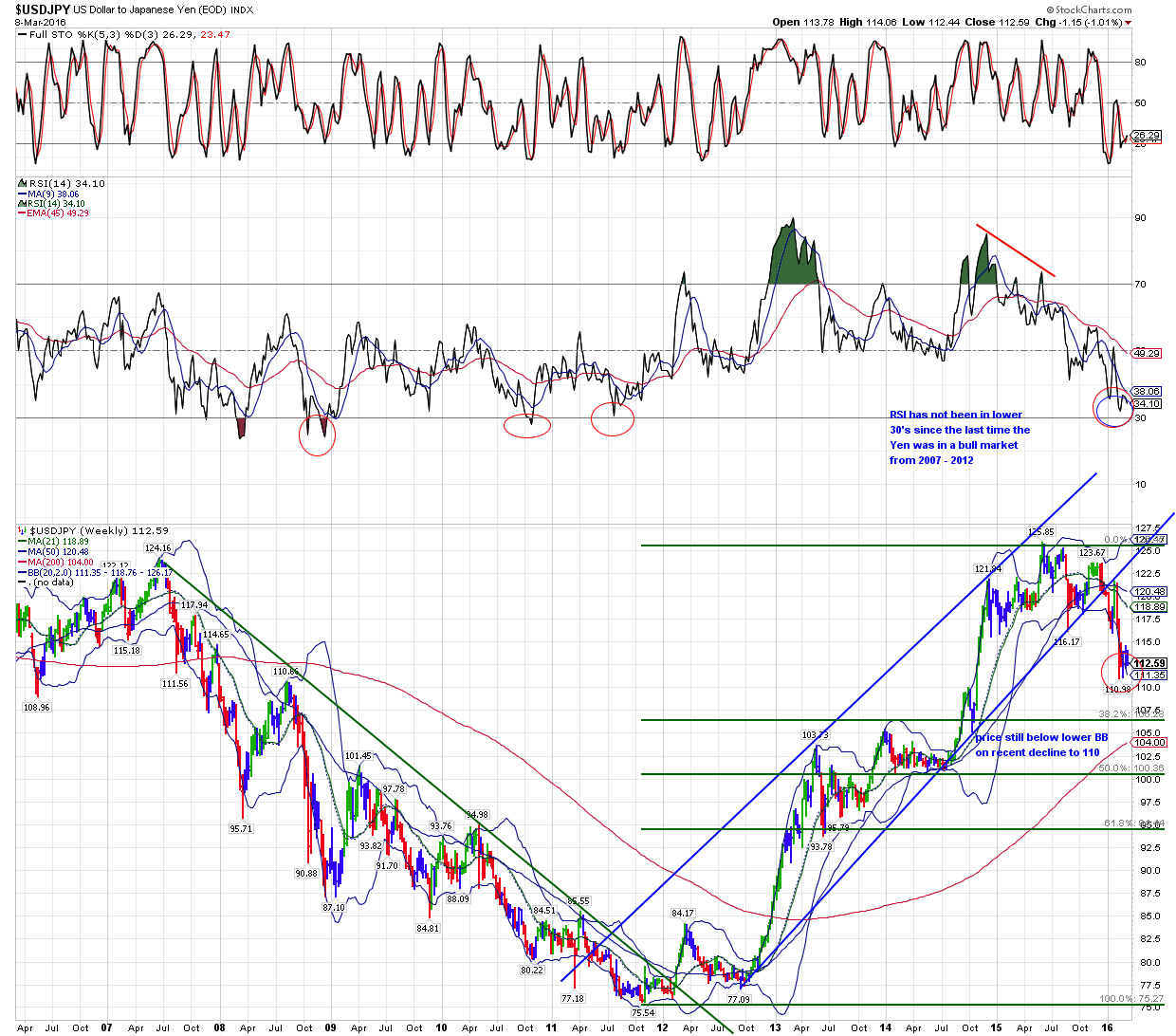 Here is the Japanese Yen Chart as the CME futures traders see it.......viewed as the inverse of the interbank market.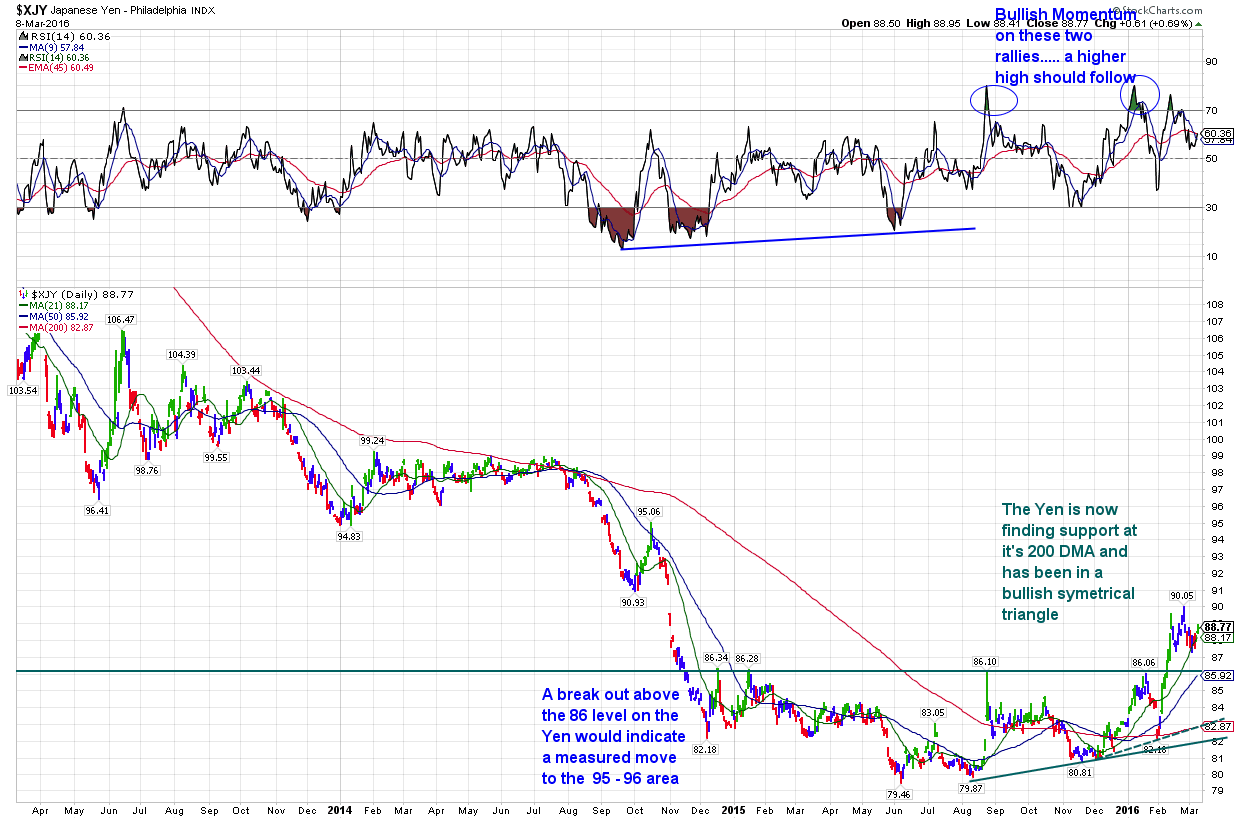 Here is the post I had from Feb 7th when the Yen was just appearing as if it wanted to break out.

Message 30448123

The YEN has major long term support at the 80 area... it has broken above it's 200 DMA, pulled back to it and now appears to be breaking out of the ascending triangle it's in...... additional notes on the chart.




and the post just preceding the currency post regarding The Japanese Negative rate situation.

Message 30448097

------------------------------------------

Global Bond Rally Near `Panic' Level With Japan Yield Below Zero

by Kevin Buckland Wes Goodman

February 8, 2016 — 7:09 PM CST

Updated on February 9, 2016 — 2:34 AM CST

bloomberg.com

Sovereign bonds surged, sending

the Japanese benchmark 10-year yield below zero for the first time

, as investors seeking the safest assets gorged on government debt.

-----------------------------------------------------------------------------------------------

and the EUR is sitting in the middle of it's trading range much as the USD index is.... the EUR/USD will probably get some direction based on what Mario Draghi comes up with on Thursday.




John