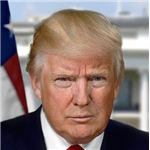 Politics
A Real American President: Donald Trump
An SI Board Since April 2015
MAGA! MAGANOMICS!
This is a pro-President Trump Thread. Team-mate Ground Zero also has a pro-Trump Thread. All other Trump Threads on Silicon Investor are hate-Trump Threads.

WHEN IN DOUBT, READ THE PRESIDENT'S TWITTER FEEDS: @DONALD J. TRUMP and @POTUS
As said on Twitter, we can survive without American athletes, but we cannot survive without American Soldiers:




.




| | |
| --- | --- |
| | Go to reply# or date (mm/dd/yy): |
| | |
| --- | --- |
| | Go to reply# or date (mm/dd/yy): |