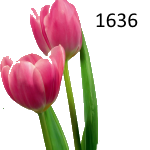 An SI Board Since February 2011
Emcee: zax
Type:

Moderated
        ___                  
        ',_`""\        .---,
           \   :-""``/`    |
            `;'     //`\   /
            /   __     |   ('.
           |_ ./O)\     \  `) \
          _/-.    `      `"`  |`-.
      .-=; `                  /   `-.
     /o o \   ,_,           .        '.
     L._._;_.-'           .            `'-.
       `'-.`             '                 `'-.
           `.         '                        `-.
             '-._. -'                              '.
                \                                    `\
                 |                                     \
                 |    |                                 ;   _.
                                   \    |           |                     |-.((
                                    ;.  \           /    /                |-.`\)
                                    | '. ;         /    |                 |(_) )
                                    |   \ \       /`    |                 ;'--'
                                     \   '.\    /`      |                /
                                      |   /`|  ;        \               /
                                      |  |  |  |-._      '.           .'
                                      /  |  |  |__.`'---"_;'-.     .-'
                                     //__/  /  |    .-'``     _.-'`
  I---------------------------------/ //__/   //___.--'------------------------------I
  I                                 Traded 

perception

 of net worth                   I
  I                                                                                  I
  I   Company                      Feb 16  Feb 16  Feb 16  Feb 16  Feb 16  Dec 16    I
  I                                 2011    2012    2013    2014    2015    2015     I
  I   ========                     ======  ======  ======  ======  ======  ======    I
  I                                                                                  I
  I   

Apple Inc.

                 = $335B   $468B   $432B   $485B   $740B   $614B     I
  I                                                                                  I
  I   

Microsoft

 + 

Lenovo

         = $232B   $318B   $245B   $326B   $376B   

$457B

     I
  I                                                                                  I
  I   

Walmart Stores

             = $194B   $212B   $232B   $237B   $277B   

$190B

     I
  I                                                                                  I
   ----------------------------------------------------------------------------------
                                  (US dollars at current prices)

Get the picture? Somethings not adding up. A new "mobile revolution?"

Perhaps, but it is still a bubble. I love bubbles. The only thing I like more than buying into them at the bottom, is

shorting them at the top

.





Tim Cook: Apple won't create 'converged' MacBook and iPad

How long will Mac users take underclass non-touch screen status? Will the line be dropped?
| | |
| --- | --- |
| | Go to reply# or date (mm/dd/yy): |
| | |
| --- | --- |
| | Go to reply# or date (mm/dd/yy): |