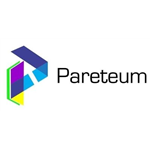 An SI Board Since January 2011
Elephant Talk Communications, Inc. (OTC.BB:ETAK - News) is an international provider of business software and services to the telecommunications and financial services industry. The company enables both mobile carriers and virtual operators to offer a full suite of products, delivery platforms, support services, superior industry expertise and high quality customer service without substantial upfront investments from clients. Elephant Talk provides global telecommunication companies, mobile network operators, banks, supermarkets, consumer product companies, media firms, and other businesses a full suite of products and services that enables them to fully provide telecom services as part of their business offerings. The company offers various dynamic products that include remote health care, credit card fraud prevention, mobile internet ID security, multi-country discounted phone services, loyalty management services, and a whole range of other emerging customized mobile services. For more information visit www.elephanttalk.com.

About ValidSoft
ValidSoft is a subsidiary of Elephant Talk Communications, Inc. (OTC.BB:ETAK - News), and is a market leader in providing solutions to counter electronic fraud relating to card, the internet, and telephone channels. ValidSoft's solutions are at the cutting edge of the market and are used to verify the authenticity of both consumers and institutions (Mutual Authentication), and the integrity of transactions (Transaction Verification) for the mass market, in a highly cost effective and secure manner, yet easy to use and intuitive. For more information please visit www.validsoft.com.
| | |
| --- | --- |
| | Go to reply# or date (mm/dd/yy): |
| | |
| --- | --- |
| | Go to reply# or date (mm/dd/yy): |