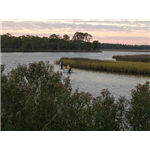 An SI Board Since October 2009
Welcome from Humble1

I want to thank Silicon Investor for this site.

Nothing said or done here by me or anyone should be construed as trading or investment advice! I am not certified or qualified as an analyst or a financial adviser. I am a private trader who tries to make money swing trading the daily SPX bars and selected equities, with help from friends.

H1&STF is for discussions about Time and Price for use in swing trading the SPX and selected equities. I consider gold and silver coins a valuable long term holding to be accumulated during sharp sell offs. All charts and discussions concerning gold and silver are welcomed.

Your posts and comments are encouraged. Whether bull or bear, they will be appreciated. Swing trading means trading in both directions.

Absolutely no foul language, or faux foul language and related acronyms, of any kind.

Good Luck!


"As above ...




... so below."


Astro Section:

Mars/Saturn

This is an issue we covered greatly in the Forecast 2017 Book and last week's special webinar. The inauguration of President Trump on January 20, 2017, at noon, occurred under a Mars/Saturn square at 23-24° of Sagittarius and Pisces (mutable signs). Mars is the god of war, and Saturn is resistance. Together, they are known as the planets of geopolitical tensions and possible military confrontations. Since it is an inauguration chart, it is in effect for the next four years. This Mars/Saturn squared made a grand square with the USA natal Mars/Neptune square at 20-22° of Gemini and Virgo, the other two mutable signs. Mars in a nation's chart reflects its capacity for war and aggression. So immediately, we see the greater than usual prospects of a war during this administration's first term. But with whom?

The current government of Iran was "born" April 1, 1979. On that day, Mars was at 25° Pisces and Neptune at 20° Sagittarius – within orb of the same mutable sign degrees as the 2017 inauguration chart and the USA natal chart. Once again, we see Mars highlighted, and forming a grand square to the USA chart. As if that isn't enough, president Trump's natal chart shows he was born under a lunar eclipse at 21-22° of Gemini-Sagittarius, the same mutable degrees. But wait! The solar eclipse of August 21, 2017, cuts across the center of the United States and is conjunct Mars in the skies – AND it falls on Donald Trump's natal Mars/Ascendant conjunction in 26-29° of Leo. - Ray Merriman


Interesting Upcoming Dates Which May Confluence With H1 Timing

We will now keep in mind what happened as Venus squared Saturn on Friday, January 27 +/- 1 day, because that aspect will occur again, but much stronger, on April 8 and April 21, a period during which Saturn turns retrograde (April 5) and Venus turns direct (April 15). Not only is the Venus/Saturn square a strong geocosmic correlation to reversals in financial markets, but both Saturn and Venus stationary are even stronger.

However, even before that, we have another powerful time band of strong geocosmic signatures – maybe more powerful than that of April 5-21 – that takes place around the solar eclipse conjunct Neptune on February 27-28. As stated in last week's column, "After that (February 6-11, a Jupiter period), it gets very interesting, as the strongest time band of geocosmic signatures of the year begins February 22, lasting through April 21. This period kicks off with a powerful solar eclipse (south node eclipse) on February 27, which is usually more challenging than the north node eclipses, right in the middle of Mars conjoining Uranus and making a T-square with Jupiter and Pluto…. this is symbolic of a major eruption or disruption in world affairs, and it may also coincide with the same dynamic in Mother Nature. This is not the best time to take risks where potential danger is concerned." Although it is too early to make a confident call as to what the markets will be doing then, it is my bias that equities would be making new highs as record monies pour into retirement accounts – and then into mutual funds headed for stocks – ahead of the time when baby boomers will be forced to start IRS withdrawals in mid-2017. Besides, a solar eclipse conjunct Neptune in Pisces, with Mars and Uranus also in opposition to Jupiter, is the perfect symbolism for "irrational exuberance," a collective psychological state of mind that nearly always accompanies important crests in world equity markets. - Ray Merriman

The next week or two are therefore likely to see a reaction to the important lows or highs that are forming in this time band. The next somewhat important date to note is March 25, which is the midpoint of Venus retrograde, and can correlate with reversals in any market that does not reverse now. - RM

For now, we will enter the sign of Aries this weekend for next 30 days (March 20-April 19, 2017). This is about as long as Venus will remain in retrograde (March 4-April 15), during which time it will form a square to Saturn two times (April 5 and April 21).

Here's the thing about Aries: he/she wants to fly. Aries doesn't like to take its time. It is impatient and impulsive, often to its detriment. For much of this time, especially April 5-21, Venus will move from Aries to late Pisces, where it will square Saturn. Moving from Aries to Pisces is a downgrade in itself for the natural raw energy associate with Aries. However, the square to Saturn can make the poor Aries absolutely frustrated by the obstacles, blockages, and delays to what it wants to do – and can't, without resistance, now. - RM, 3/17

Jupiter/Square Pluto

With Pluto ruling taxes too, in square to Jupiter (on 3/30/17), and with Venus still in retrograde, the probability of over-estimating the ease of picking low hanging fruit (tax reform) is just as great now as it was with reforming the health care act.

(The 3rd square is on 8/5/17, the Lunar Eclipse is on 8/7/17, and a big Brad is on 8/9/17. - H1)

Lindsay/Carlson:

Counting a 12yr interval from point B of Lindsay's Long Cycle on 3/7/05 forecasts a significant low in the period May-November 2017. However, the 1/3/17 Market Update laid out a forecast for a significant high (using both a 15yr interval and Basic Movements) in the period April-August 2017. - Ed Carlson

With the failure to see the expected correction in our longer term forecast, this is probably a good time to review that forecast.

A 15yr interval points to a top sometime in the period from September 2016 until the end of August 2017.

We previously found that we can count both a sub-normal basic advance from the August 2015 low and a short basic advance from the February 2016 low and they both terminate within the 15yr interval. The sub-normal basic advance forecasts a high in the period from 3/31/17-10/18/17. The short basic advance forecasts a high in the period 5/15/17-8/11/17.

Conclusion: We look for an important top in the period 3/31/17-8/29/17.


Larger Image


- Ed Carson. Seattle Technical Advisors






A Cup of Tea

Nan-in, a Japanese master during the Meiji era (1868-1912), received a university professor who came to inquire about Zen. Nan-in served tea. He poured his visitor's cup full, and then kept on pouring. The professor watched the overflow until he no longer could restrain himself. "It is overfull. No more will go in!" "Like this cup," Nan-in said, "you are full of your own opinions and speculations. How can I show you Zen unless you first empty your cup?"


Bubble Watch:

P/T Targets: SPX 2704 (5/3/17? 6/7/17? 9/1/17?)

Existential Crisis Window (military? a/o political? a/o economic?): 10/5/17<->10/11/17

From Decision Point:


Yields ready to plunge?



... and keeping this in mind ...