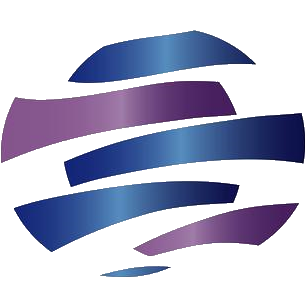 An SI Board Since March 2007
| Posts | SubjectMarks | Bans | Symbol |
| --- | --- | --- | --- |
| 55 | 7 | 0 | CLWR |
This is a discussion board for Clearwire (CLWR). The company's stock opened Thursday at $27.25 a share on the Nasdaq Stock Market.
Clearwire has been a long awaited IPO. Backed by big names such as Intel, Motorola and Bell Canada they might be best positioned to take advantage of next gen WiMAX technology. Though potential is huge and WiMAX has made much progress over the past several years it still remains a high risk investment with many hurdles. For further information on WiMax you can visit wimaxforum.org .
March 7 (Reuters) - Wireless broadband network company Clearwire Corp., founded by cellular phone sector pioneer Craig McCaw, on Wednesday raised $600 million with an increased initial public offering that was priced at the top of a forecast range.
The 24 million shares of Class A stock, which was increased from 20 million shares, sold for $25 per share compared with a $23 to $25 forecast, according to an underwriter.
The company will have two classes of stock. Each share of Class B is convertible to one Class A share, but will have 10 times the voting rights as a Class A share, according to an amended offering document filed with the U.S. Securities and Exchange Commission.
The offering price gives the company an initial market capitalization of more than $3.9 billion.
Telecommunications pioneer Craig McCaw, who is chairman and co-chief executive, is the largest shareholder with 65.4 percent of the company's Class B stock and he will have 24.8 percent of the Class A stock after the IPO.
McCaw previously served as chairman and CEO of McCaw Cellular Communications Inc., which he sold to AT&T Corp. in 1997 for $11.4 billion.
Clearwire builds and operates wireless broadband networks with WiMAX, a next generation technology that offers the data transfer speed of a broadband connection without a hard-line.
from AT&T for $300 million in February in an effort to expand its reach.
Based in Kirkland, Washington, Clearwire plans to use net proceeds from the offering for market and network expansion, spectrum acquisitions and general corporate purposes, according to the SEC filing.
Chipmaker Intel Corp., Motorola Inc., the world's second-biggest handset maker, and others have already bought into the company, investing about $1.1 billion in Clearwire.
Intel and Motorola are expected to broaden WiMAX uses to mobile phones and other portable devices.
Sprint Nextel Corp. is investing $3 billion in its own WiMAX network in 2007 and 2008 and further broaden consumer awareness of the technology.
Intel will hold 26.4 percent of Clearwire's Class A stock and 34.6 percent of its Class B shares after the offering. Motorola will have 12.9 percent of Class A stock after the offering while Bell Canada will hold 10 percent, according to the SEC filing.
Merrill Lynch & Co., Morgan Stanley and JPMorgan led a group of 10 underwriters, which will have the option to buy another 3.6 million shares of Class A stock to cover over-allotments, according to an underwriter.
The company intends to list on the Nasdaq under the symbol "CLWR".
| | |
| --- | --- |
| | Go to reply# or date (mm/dd/yy): |
| | |
| --- | --- |
| | Go to reply# or date (mm/dd/yy): |