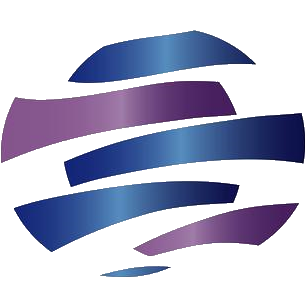 An SI Board Since September 2005
For the record we bought in @ .0015 -MoneyMade

*Background info*
DTC warning: Hey Ameriturd You guys didn't get the memo??
geocities.com

*TIMELINE of events - trading volume and Company events
investorshub.com

*Email from Etrade authenticating BCIT shares
Message 23496608
*Email from Ameritrade authenticating BCIT shares
Message 23504910

*Aug 29,2005*First public mention of DTC Aug 16 memo verbally cited by Ameritrade as justification for AT "global freeze".
Presumably In reaction to the confirmed float announced by TA, share price skyrockets to .053 in the first 1/2 hour of trading. Ameritrade still allowing sell orders, but begins rescinding buys placed days earlier and warns customers that buys/sells placed in the the last 13 days may also be rescinded. First reports by customers of sell orders being denied. Most brokers still allowing "sell only" orders. By 10:00 AM, Ameritrade halts all trading for BCIT.


*UPDATES*

4-19-2007 Petition
investorshub.com

4-20-2007 MEGAS explains the purpose of the lawsuit against shareholders:
investorshub.com




===================================================================
" P L E A S E H E L P"


The Infamous Broker plea for help email below



Posted by: CMLuce
In reply to: None Date:9/1/2005 11:14:18 AM
Post #of 20561


This is one of several emails from brokerages asking Thomas for side deals. Thomas said NO.

The appropriate SEC people know who, what, where Mario went.
The proper FBI office knows.





This is just one brokerage that Mario used.


From: joe XXXXXXX <XXXXXX@yahoo.com>
To: Thomas Megas <tpm14@hotmail.com>
Subject: RE: Mario Pino & referrals deposits and sales of BCIT
Date: Wed, 31 Aug 2005 05:23:46 -0700 (PDT)


August 30, 2005


Tom Megas
Bancorp International Group


RE: Mario Pino and referrals deposits and sales of
BCIT


Mr. Megas,


I am the broker and branch manager of XXXXXXX XXXXXXXX
XXXXXXXXX office in Oklahoma City., Oklahoma. Mr.
Pino has placed XXXXXXX XXXXXX XXXXXXXXXXXX and its
clearing firm First Clearing at risk from his sales of
BCIT shares that are failing to clear transfer.


There are 10 (ten) different accounts where stock was
deposited by himself corporately and by other people
he hired, then sold that amounts to 215,863,000 shares
of stock.


My proposal is for the accounts to settle with BCIT
for the proceeds from those sales, account by account,
using an attorney in Austin, Texas that can fully
comply with a Texas 504 stock offering.. Mr. Andrew
SXXXX is his name, he can be reached at XXX 773-XXXXX.


XXXXXX XXXXXXXX XXXXXXXXXX has frozen the assets in all
the accounts pending a resolution to this problem.


Please contact me as soon as you receive this email so
that me may negotiate a solution to this disaster
caused by Mr. Pino.


I can be reached on my cell phone though Thursday
afternoon at 214-XXX-XXXX. After Thursday you may
reach me at my office in Oklahoma City 405-XXX-XXXX


Thank you for your time and assistance in this matter


Truly yours,
I am XXX XXXXXXX
ragingbull.quote.com


2005 petition: ragingbull.quote.com
==========================================================

MONEYMADE
TALENT ON LOAN FROM GOD!!!

| | |
| --- | --- |
| | Go to reply# or date (mm/dd/yy): |
| | |
| --- | --- |
| | Go to reply# or date (mm/dd/yy): |