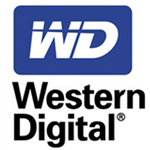 An SI Board Since May 1996




Welcome to the Western Digital (WDC) board on SI. The header for this SI company board is currently under reconstruction by it's new Emcee but the board is open for posting by any and all members of the SI community who have an interest in the Dsts Storage Technology Industry -- Hard Disk Drives (HDDs) or Solid State Drives (SSDs) -- its history and its current state today. Discussion here is not limited to Western Digital and its subsidiaries but also to its chief competitors which include Seagate Technologies, Toshiba and also Samsung, the current market leader in SSDs. - Eric L. -

The Data Storage Industry has undergone tremendous M&A and consolidation over the course of the last 20 years and today dividend paying Western Digital Corporation (Nasdaq: WDC), headquartered in Irvine, CA is the HDD industry market leader with unit market share of 44%, finally usurping Seagate Technology (STX) who is close behind at 40% while Toshiba has a 16% share. Samsung is the claearcut leader In the SSD industry which is advancing rapidly at the expense of HDD but Sandisk is number 2 and 'Trendfocus' expects WDC to soon be the " Top Dog for all Storage Devices ... With the acquisition of SanDisk moving forward, WDC is on the verge of becoming the big boy on the block from a product portfolio and vertical integration perspective. They now have any and all HDD and SSD storage solutions one could want, including the NAND supply behind it (for the SSD side)."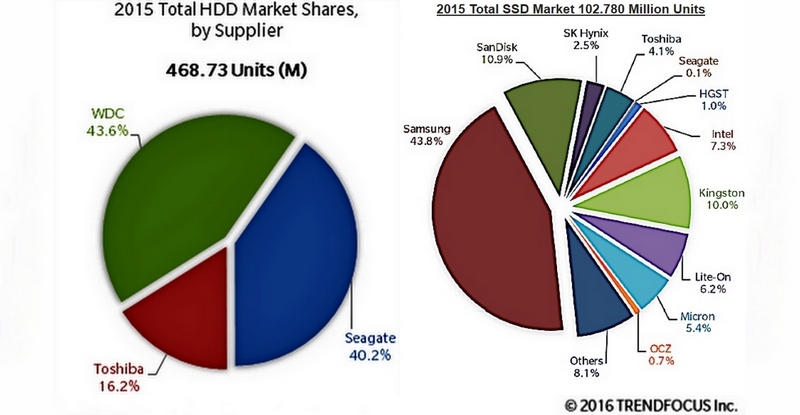 Western Digital Websites ...

• The Western Digital Corporation website is here: wdc.com

• The WD HGST website is here: hgst.com

• The WD HGST Touro website is here: touropro.com

• The WD Sandisk website is here: sandisk.com

Other Data Storage Industry Leaders Websites ...

• Samsung SSD: samsung.com

• Seagate Technology: seagate.com

Other Silicon Investor Storage Industry Subject Boards ...

• Western Digital/Sandisk Corporation(WDC): Subject 1745

• WDC/Sandisk Corporation : Subject 1745

• WDC, NAND, NVM, enterprise storage systems, etc. Subject 59721

• Seagate Technology: Subject 3063

Data Storage Industry Research:

• TRENDFOCUS! trendfocus.com

• StorageNewsletter: storagenewsletter.com

- Eric L. - (Emcee as of June 2016)
| | |
| --- | --- |
| | Go to reply# or date (mm/dd/yy): |
| | |
| --- | --- |
| | Go to reply# or date (mm/dd/yy): |