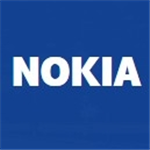 An SI Board Since November 2000
Nokia Corp. is a broadly held company with listings on two major exchanges. In the US shares are traded on the NYSE as NOK ADSs. The Helsinki Exchange trading symbol for Nokia is NOK1V.HE and the majority of its daily share volume is traded there.


Nokia's website is here: company.nokia.com


On April 25 2014, Nokia announced that it had completed the sale of substantially all of its mobile wireless Devices & Services business to Microsoft. Nokia now is focused on three established businesses and each of these businesses is a leader in its respective field: ...





Discussion of Nokia's former mobile devices and services business and its products is now off topic on this SI board but can be discussed on any or all of these 3 SI boards:

• Microsoft: The Devices and Consumer Segment (moderated by Eric L.) Subject 59287

• Microsoft Corp. (moderated by Don Green) Subject 53202

• Windows Phone (moderated by Zax) Subject 58527

The original unmoderated SI Nokia board founded in 1996 is here: Subject 3710

- Eric L. -
| | |
| --- | --- |
| | Go to reply# or date (mm/dd/yy): |
| | |
| --- | --- |
| | Go to reply# or date (mm/dd/yy): |